Halloween is just around the corner and with nearly 80 years of experience in the industry, we've seen our share of scary shutters and window treatments.
Of course, we're not the only ones. In his line of work, Scott Sidler, owner of a historic window restoration company in Florida, has also seen plenty of shutters that made him shudder. He told Bored Panda, "As a preservation contractor, I was constantly called in to fix mismatched windows and poor replacement shutters and I started taking pictures of the worst offenders to educate people about what a real window and real shutters should look like."
Sidler took to Instagram with a regular feature called #ShudderSunday. Here a few of the shutter fails he has captured: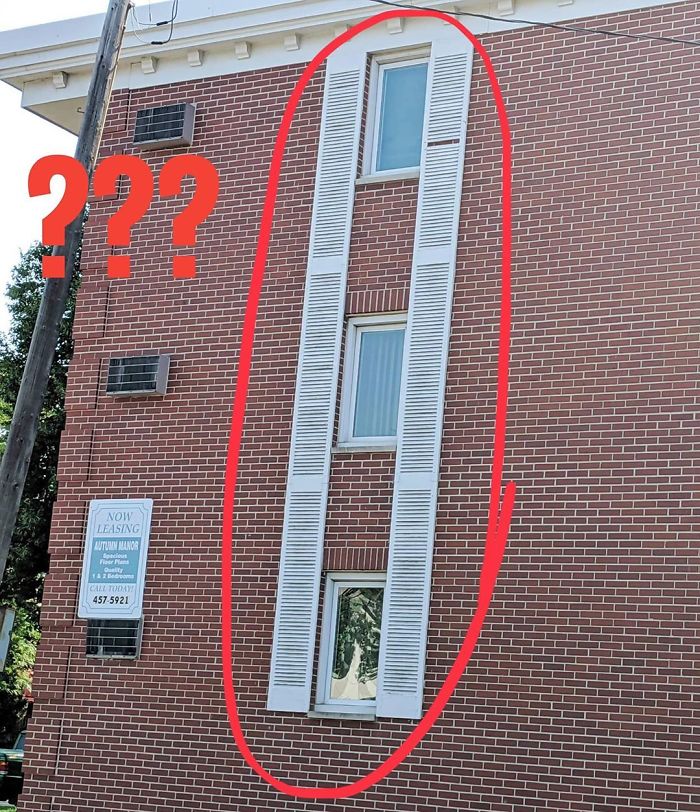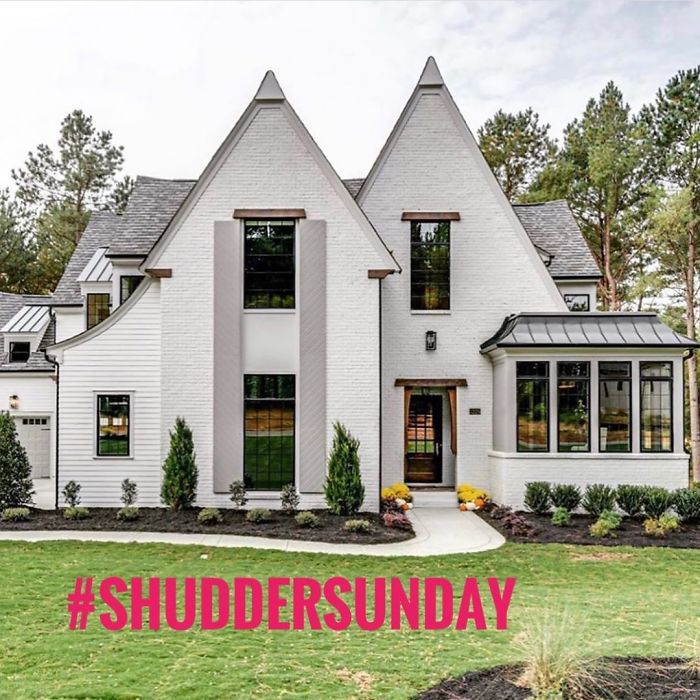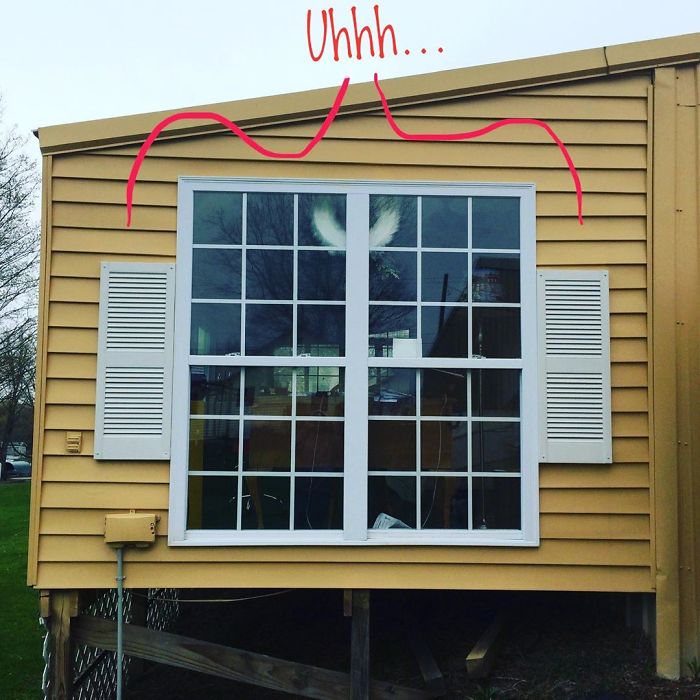 Yikes! As window treatment professionals, we think these photos are scarier than watching a horror movie in a haunted cemetery on Halloween night. To understand why these shutters are so off-putting, we must first remember the original purpose of this window treatment.
Exterior shutters like plantation shutters and Bermuda shutters were originally placed on homes to protect windows from the weather, to allow for privacy, and to control the amount of sunlight coming into a home. Although exterior shutters can technically still do all those things, today, many architects and designers use shutters as a design element to add personality and visual appeal to a home's exterior.
Although many modern homes now feature non-working exterior shutters, they should still be applied correctly, using these three main shutter rules. These rules also apply to the interior shutter treatments we specialize in like plantation shutters, faux wood shutters and café shutters:
Rule #1: Size Matters. Many design rules are made to be broken, but shutter size isn't one of them! Shutter sizes should be fixed because shutters should look functional (even if they're merely decorative). The height of your shutters should equal the height of your windows, excluding trim and casing. And the width of your shutters should be exactly one-half the width of the window to which the shutters are paired, excluding trim and casing.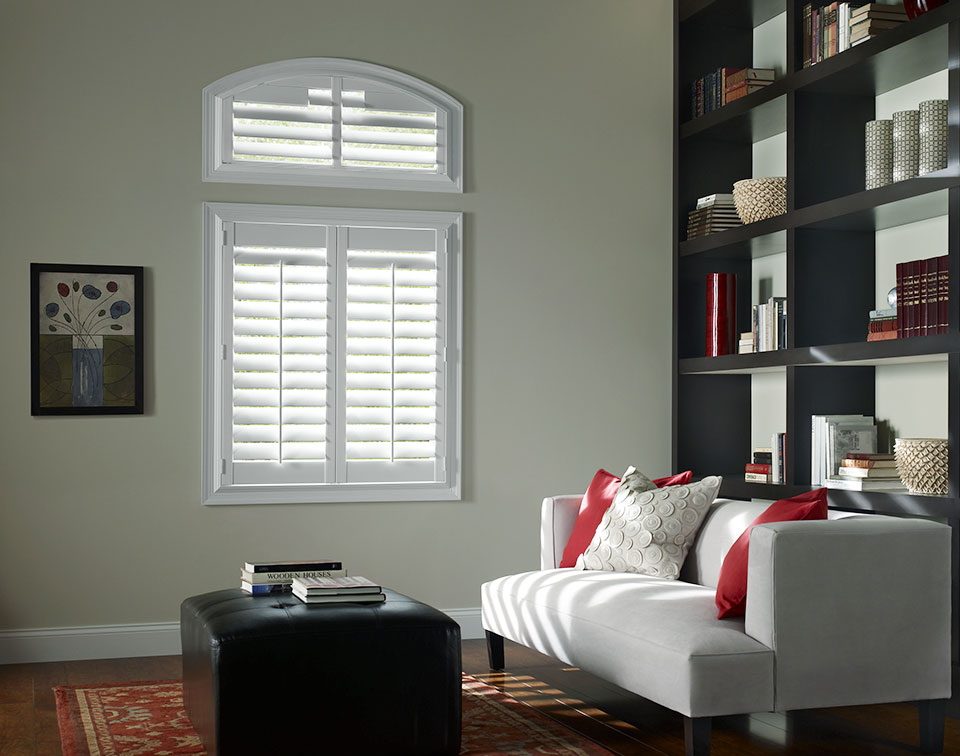 Rule #2: Shape Matters. When closed, shutters should cover the window with which they are paired. This means that the size and shape of the shutters should match the size and shape of the window or windows – rectangular window should have rectangular shutters; arched windows should have shutters that mirror their shape; if a window features a transom above it, the shutters should cover the entire configuration (both window and transom).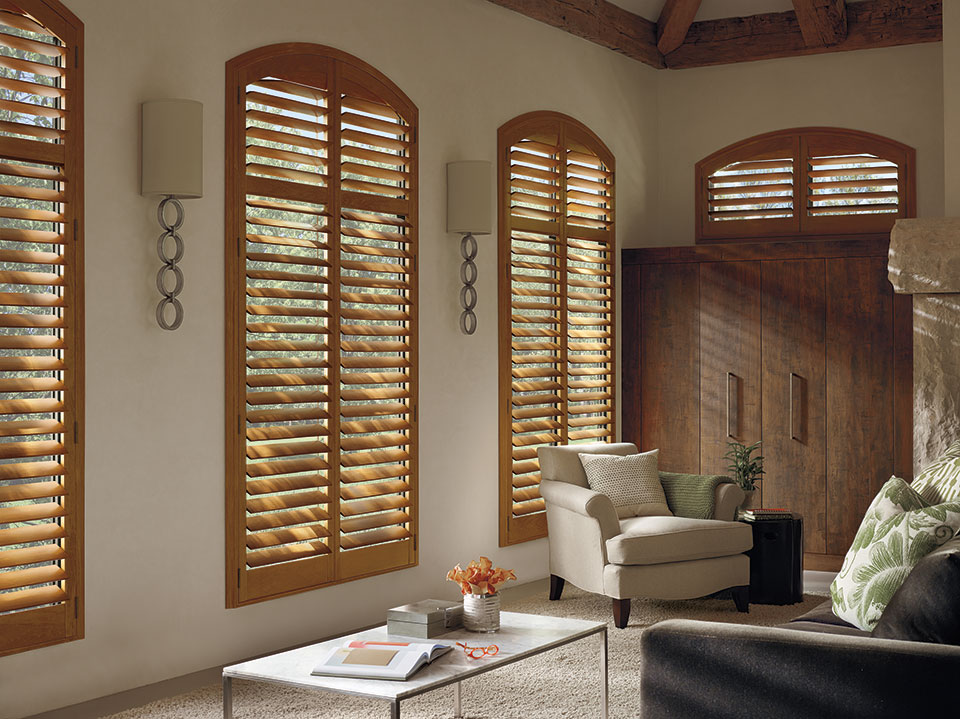 Just as form should follow function, shape often follows style. There are different styles of shutters for different styles of architecture. A window coverings professionals will be able to look at the exterior style of your home and tell you whether paneled shutters, louvered shutters, or board and frame shutters are the best fit.
Rule #3: Placement Matters. It doesn't matter if the shutters on your home are functional fixed; either way they should appear to be operable. This means that your shutters should overlap with the window casing and align with the top of the sill. When possible, both louvered and paneled shutters should be in line with the window muntins (the narrow strips of wood that divide the individual panes of glass) or the sash. Shutters should never be separated from the window jamb.
When it comes to buying and installing shutters, it's a great idea to work with a pro like the design team at Strickland's Home. We can ensure your shutters add to the style of your home by helping you get the right look, the right fit, and the right installation. Ready to enjoy the sweet treat of beautiful in your home? With our help, there'll be nothing scary about it. Request an appointment today.