Blockbuster Organization for Your Entertainment Center
Dim the lights, grab the popcorn, and picture this: an entertainment center that will keep up with your television surfing, Netflix binge-watching, family movie night needs. Strickland's Home can help you make it happen. We'll work with you to design the ultimate media center so all you need to worry about on the next movie night is whether you want to watch a romantic comedy or an action-packed thriller.
Two Thumbs Up: Your spouse may love that giant flat screen TV, but you don't want it to be the focal point of the room. With our custom ORG Home cabinets, you can stylishly conceal your television screen until it's time for it to be the star of the evening, a solution that's a win for both of you!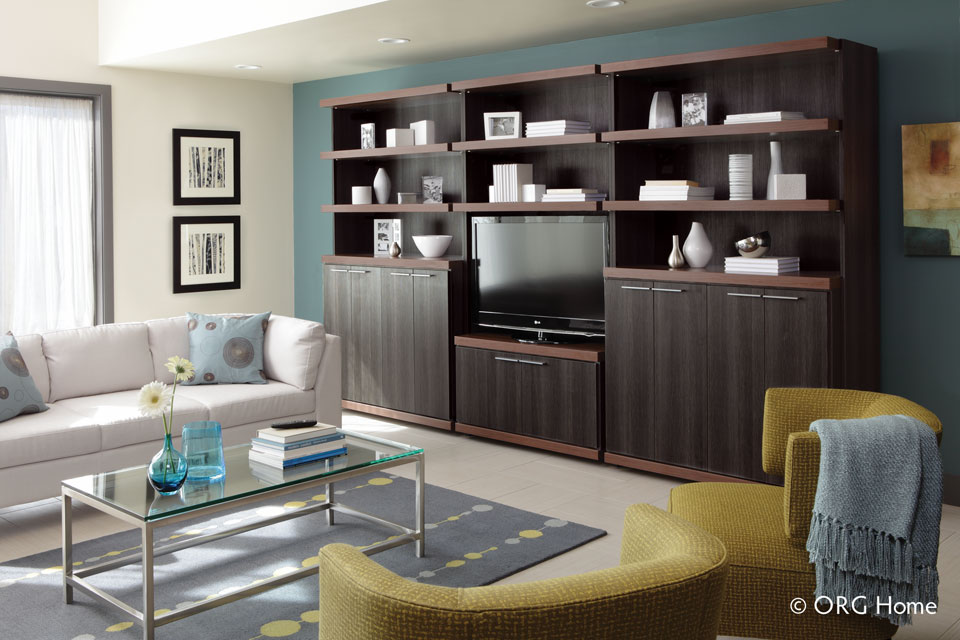 Likewise, if you want big sound with a subtle look, we can hide speakers without detracting from the surround sound experience. And, with customizable crown and base moldings, hardware, and cabinet finishes, we can personalize each detail of your entertainment center or media room so it seamlessly matches your home décor.
Big Screen, Small Space: Don't think that just because you have an awkward corner or a nontraditional space that you have to toss out your entertainment center dreams. Our design features can work with your layout, making efficient use of all your space.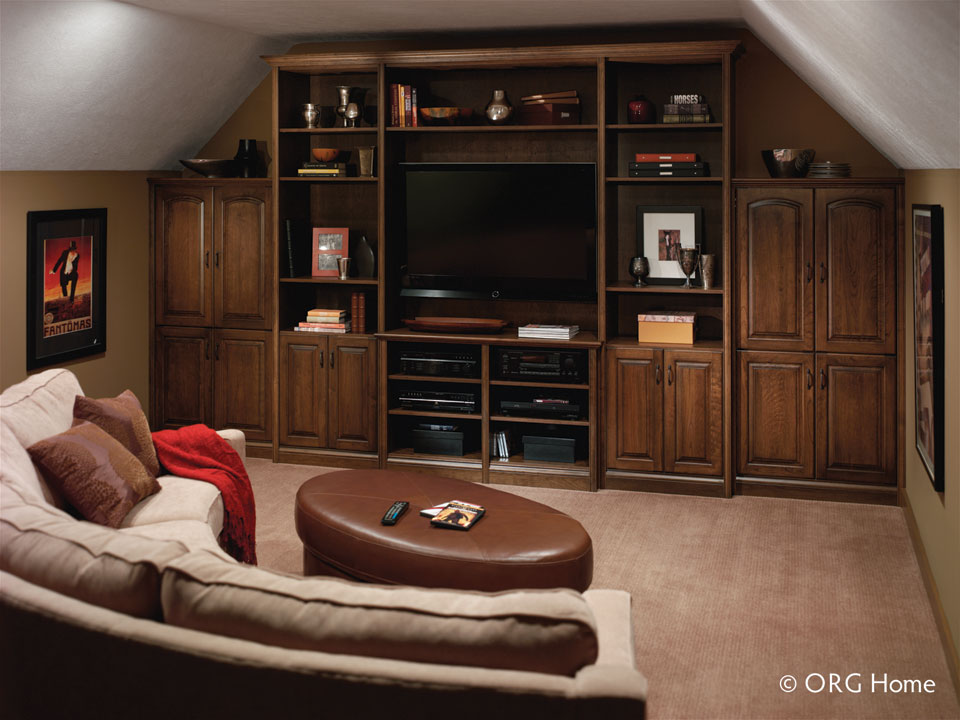 Lights, Camera, Organization: Forget staring at a cluttered collection of DVDs and Blu-rays. A built-in media center can help organize all your games, books, music, and movie collections. It can even do double duty and hide wires so nothing detracts from the night's feature presentation.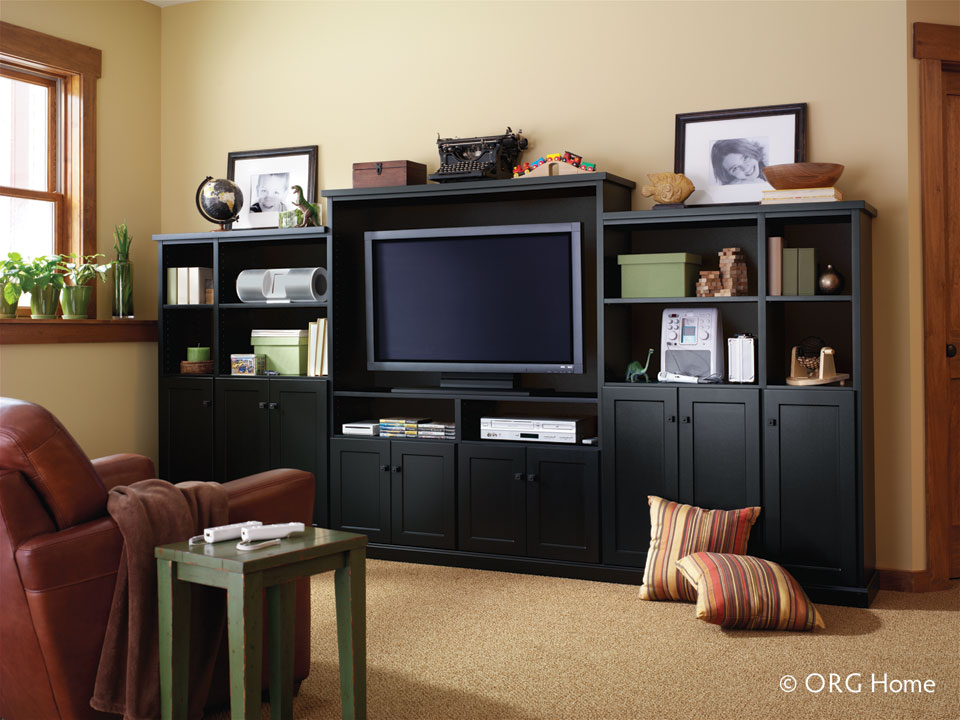 Coming Attractions: With every new media invention comes the need for different equipment—and the frustration when the latest console won't fit where last year's sat. We can offer a wide array of Forterra shelving and storage options so your entertainment center can adapt to whichever must-have movie player comes out next.
Pass the Popcorn: For extra indulgent television and movie viewing, consider including a beverage center (or libation station!) in your media room. Your beverage center can include cabinet colors of your choosing, a counter for drink prep, and even cabinetry that conceals a mini fridge.
People's Choice Awards: Entertaining at home is more enjoyable when everything is in its place. Enlisting the help of a professional designer for your entertainment center is sure to make this space a favorite gathering place and the theater of choice for family flicks, movie marathons and Super Bowl Sundays.
Ready for our feature presentation? Schedule an appointment with a Strickland's Home designer to learn more about how we can help you create a show-stopping entertainment center.