Organization Products
Strickland's Home is an exclusive provider of ORG Home organization products and solutions for the Carolinas. With the help of our design professionals and ORG Home products, you can gain control of your closets, bedroom, pantry, craft room, office, laundry room or garage.
American Made
With a world-class manufacturing facility in Holland, Michigan, and more than 25-years of fabricating experience, ORG Home uses advanced design, engineering, and machinery to create endless organization options for every space in your home.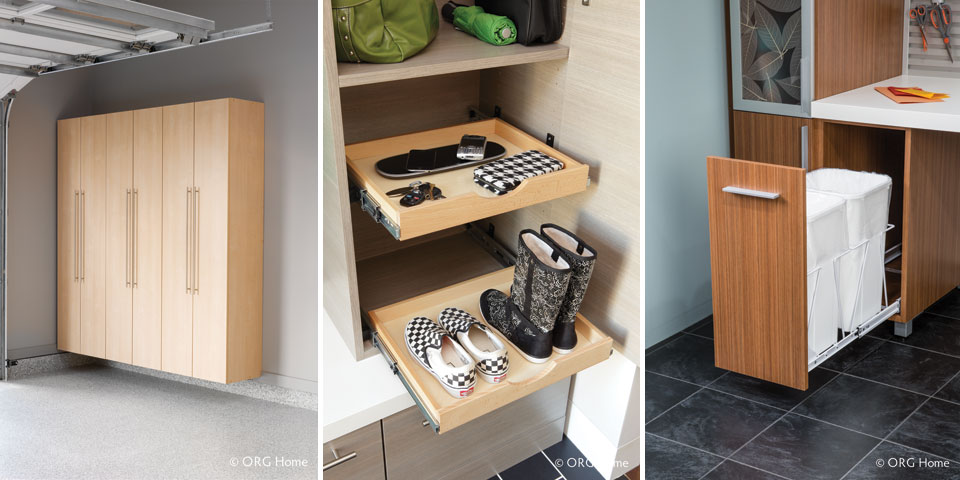 Sturdy Construction
Far from the flimsy, pressboard materials that may come to mind when you think 'shelving,' ORG Home's products are crafted from ¾", construction-quality materials. Their 8-foot closet has been tested to easily bear more than 1,200 lbs. – a workhorse for any clothes horse!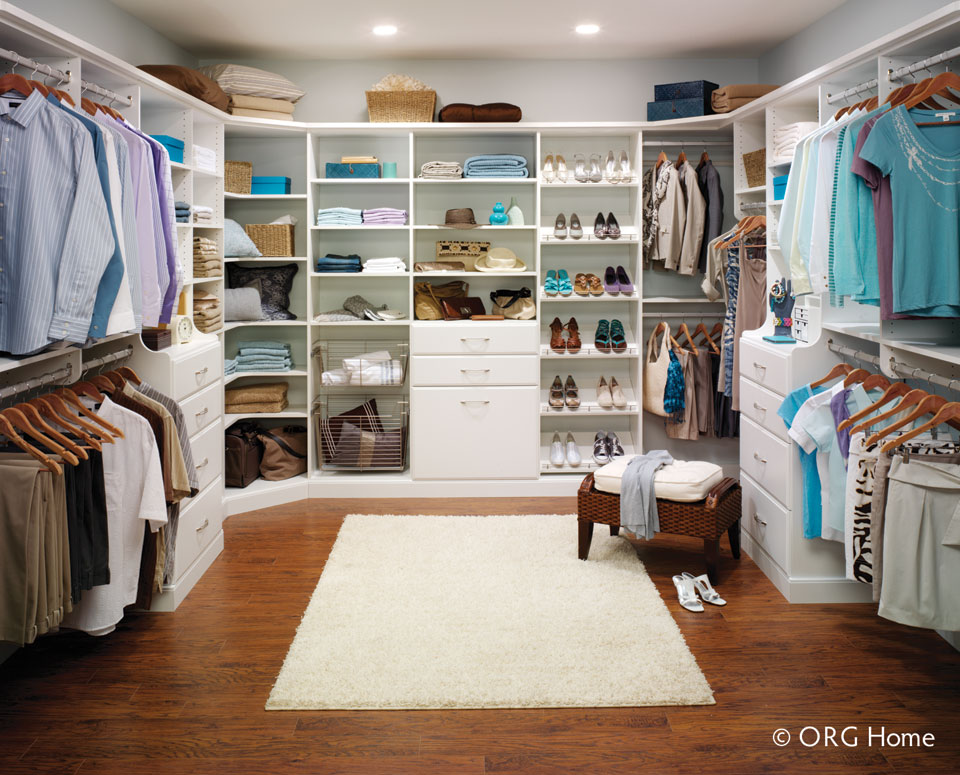 Fully Customizable
Each ORG Home component is fully customizable, with over 30 color options to let you either match your existing home furniture, or start all over with a daring new design. Drawer fronts, trim, and hardware are all customizable, enhancing the style of your organizational system.
Endless Options
ORG Home provides so much more than shelving. Space-gobbling necessities such as ironing boards and mirrors can be built right into your wardrobe, where they fold away as needed. With ORG Home's Murphy Bed line, an office desk during the day transitions into a comfortable, stylish guest room as needed. Wine bottle and stemware storage provide class and space-saving to your pantry or kitchen, and a pantry prep area converts into a makeshift bar when company comes calling. Rollaway beech shelves have a place in every room – from garages to kitchens to jewelry storage in the closet, these little shelves pack a big punch when it comes to utilizing space.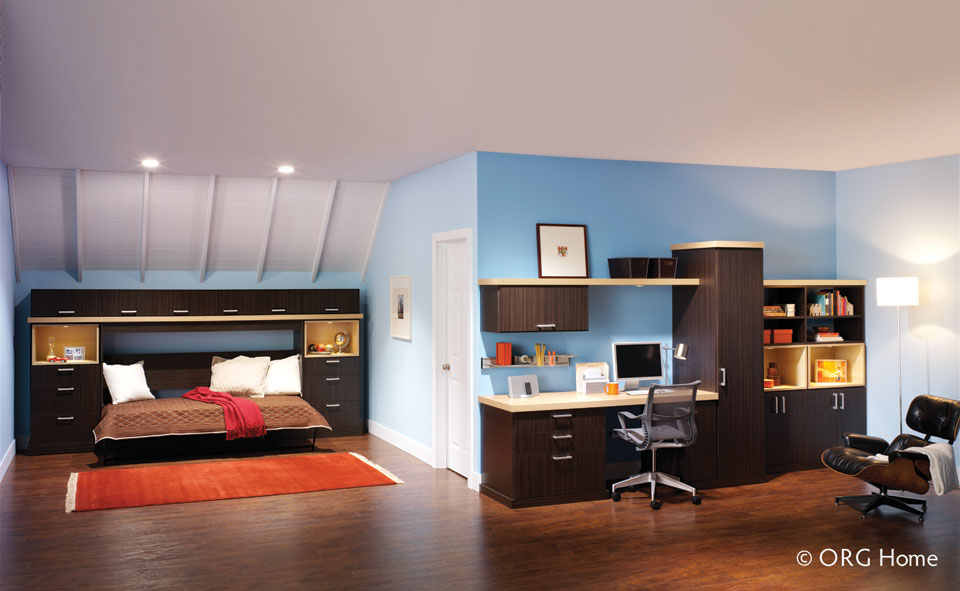 Environmentally Friendly
The panels used to manufacture ORG Home organization products contain 100-percent recycled and/or recovered wood fibers that would otherwise end up in landfills. And, thanks to their solid, sturdy construction, ORG Home products are made to last. It's comforting to know that while ORG creates products including recycling bins for our home pantries, the manufacturing facility also participates in its own recycling and energy-saving programs designed to reduce environmental impact.
Quality Guaranteed
ORG Home products include a limited lifetime residential warranty and a limited one-year non-residential warranty. This warrants that the products you purchased will be free from defects in material and workmanship for the normal lifetime of the products when used for single-family residential use, and for one year when used for non-residential or commercial use. If a product component is defective, ORG Home will repair or replace it at no charge.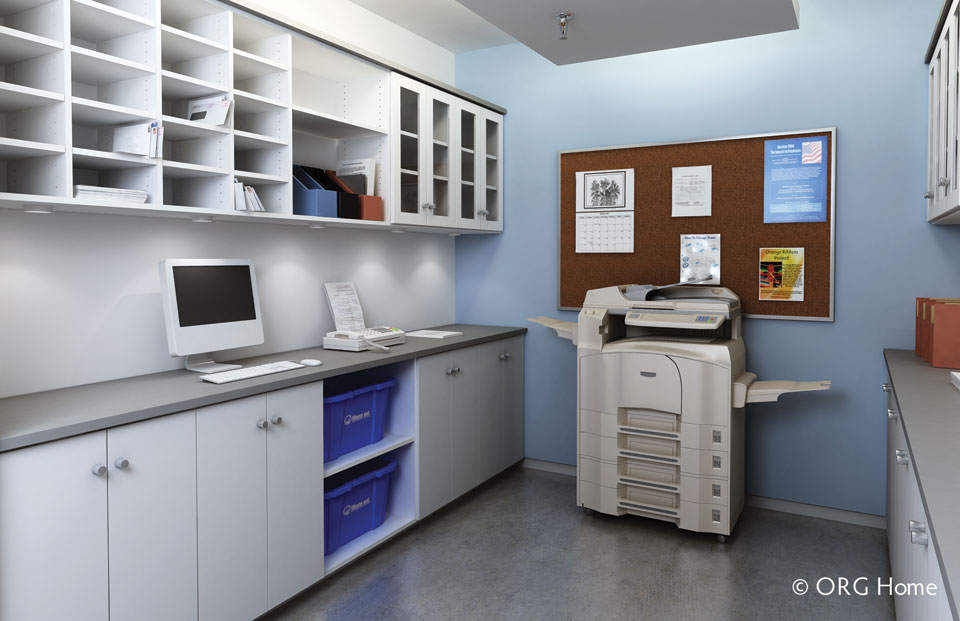 Perfect Partners
ORG Home works solely with approved dealers, so visit the Strickland's Home showroom to see their product offerings. With ORG Home products and Strickland's Home design services, home organization can be perfectly designed to suit any area of your home or business.