Custom Watercraft Storage
In coastal North Carolina, there are endless opportunities to take your boat out on the water to explore. But for those days of the year that you aren't on the Cape Fear River or the Intracoastal Waterway, you'll want to protect your investment with high-quality, custom watercraft storage. At Strickland's Home, our designers will help you find the best storage solutions for your watercraft including kayaks, canoes, stand-up paddleboards, and surfboards. Here is a brief overview of our storage solutions:
Free-Standing Watercraft Storage
Display and access your entire inventory with our free-standing storage solutions. Key features include:
Steel frame with industrial powder-coating to protect watercraft from rust
Foam padded arms to prevent dings, dents, and scratches
Safety straps which conform to hull to prevent warping
Adjustable components for storage of up to 6 boats or boards in multiple sizes
Additional caster and crossbar set for rolling storage
Customizable accessories including hooks for helmets, life vests, and paddles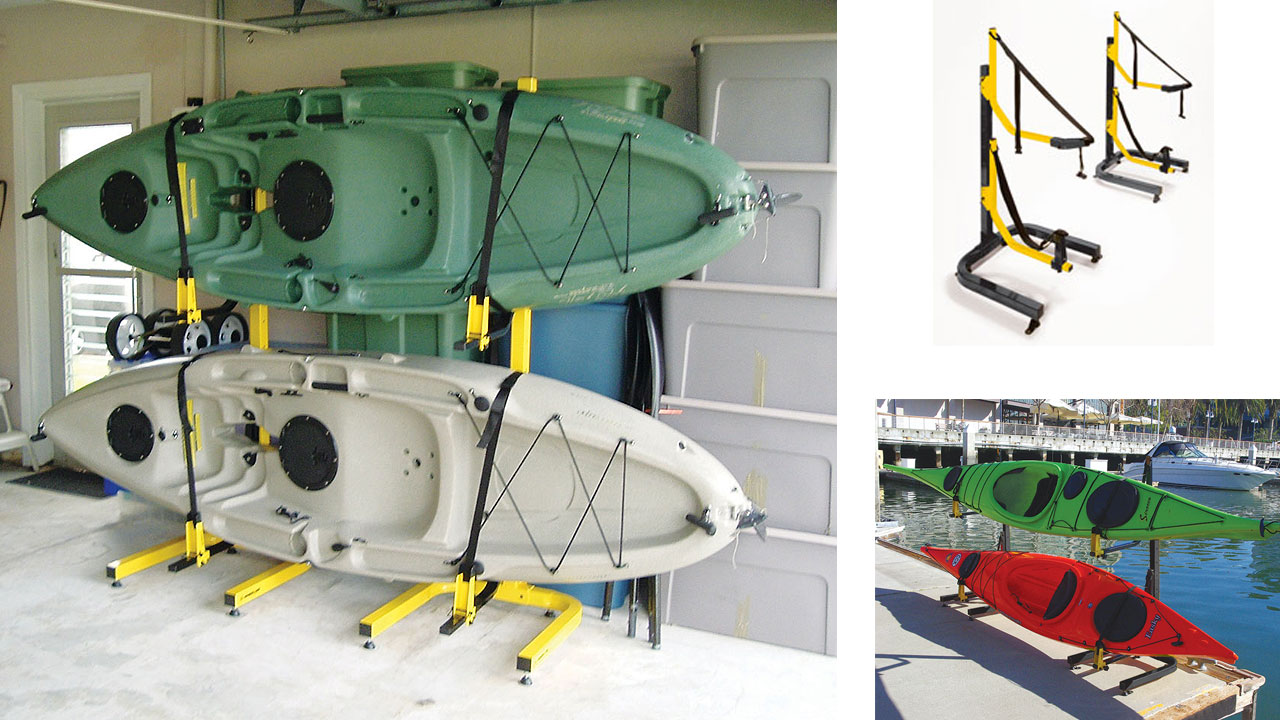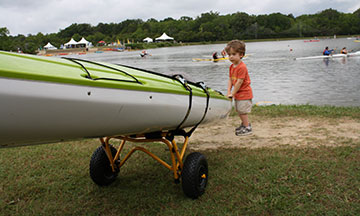 Watercraft Storage Carts
Safely roll your kayak or canoe right down to the dock with our custom carts. Key features include:
Foam-filled airless rubber tires or beach-friendly balloon tires
Tie-down straps for easy movement over varied terrain
Sturdy aluminum frame with rust-resistant stainless-steel hardware
Rubber bumpers to protect hull from dings, dents, and scratches
Dual-arm kickstand for added stability during loading
Watercraft Ceiling Storage
Save valuable floor space and avoid the struggle of dismounting your boats from your car top with overhead storage. We'll install yours inside your garage, underneath your deck, under a covered patio, or even inside a hallway. Key features include:
Ceiling hoist for easy lifting
Off the wall boat and surfboard rack design
Adjustable, padded steel arms for multiple boat and board sizes
Expandable storage for 2-4 watercraft
Stainless steel precision pulleys and hardware
Single control rope for easy one-person operation
Self-locking safety cleat to protect watercraft from accidental release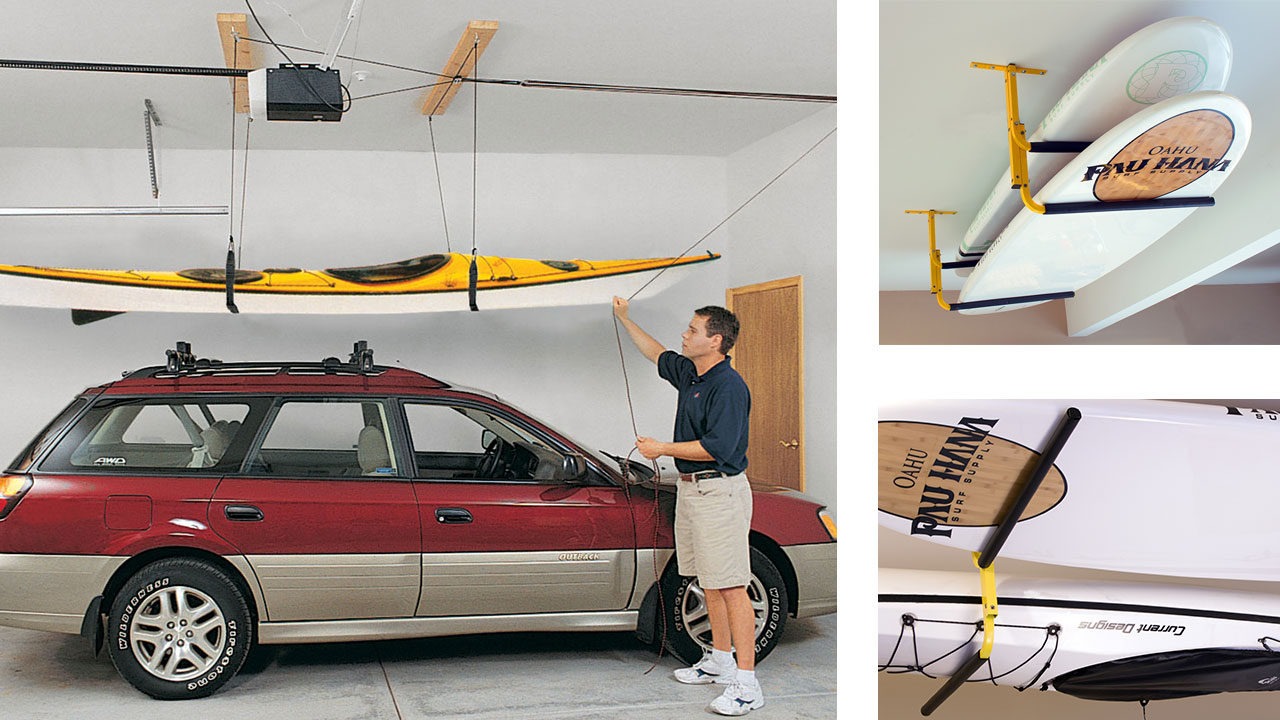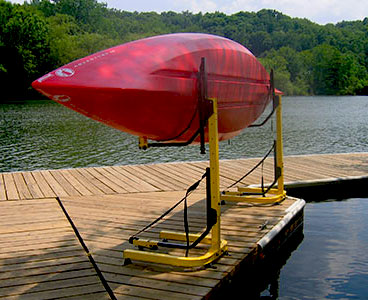 Portable Watercraft Stands
Keep your boat off of the ground for easy cleaning, rigging, and repair work with our portable watercraft stands. Key features include:
Removable canvas slings and foam padding to cradle boat, surfboard, or SUP
Lightweight powder-coated aluminum frame
Storage options for 1-2 boats
Detachable canvas pocket for tool and drink storage
Stand-to-cart conversion capability for SUP storage and transport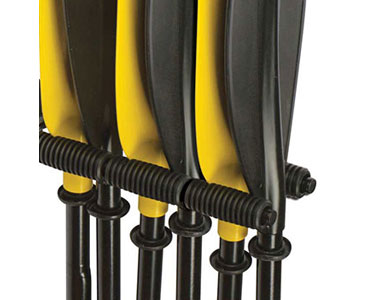 Storage Accessories
Don't forget your paddles! We offer storage solutions for all of your watercraft accessories, including paddles, life vests, and helmets. Key features for paddle racks and holders include:
Non-slip rubber pads to hold paddles in place
Mounting capability for slat wall and freestanding racks
Durable, rust-resistant hooks
Customization options for 2-8 paddles
Discover Your Watercraft Storage
At Strickland's Home, we'll help you organize your garage and extend the life of your watercraft with custom storage solutions. Ready to get started? Give us a call or visit our showroom at 5422 Oleander Drive to see, touch, and test all of our storage solutions. Our designers will help you find the best options for your personal needs, inventory, and budget.