Until recently, the search for custom drapery inspiration involved a pair of scissors and a pile of shelter magazines. While assembling a manila folder full of cutouts can be fun, these days, there's another way: the hashtag.
Chances are, you've heard of the hashtag (#) before. But if you're new to how it works, we can explain. The hashtag allows people on social media (typically Instagram and Twitter) to tag posts with special keywords or phrases. Interior designers tag posts with hashtags like #drapes, #draperies, and #customdraperies so when you type in the phrase, you see their beautiful creations.
#Customdraperies: How to Use Hashtags for Endless Custom Drapery Inspiration
If you're considering custom draperies for your home but aren't quite ready for a visit to Strickland's Draperies & Fabrics showroom, we can help you find inspiration using hashtags. Here are a few of our favorite finds from our most recent Instagram search:
#customdrapery: As is true with any search, it helps to start simple, especially if you're not sure about what you want for your space. #customdrapery alone has over 17,000 posts! As this post shows, simple, diamond-patterned neutral draperies work wonderfully for a light and modern bedroom. This dining room's painting and softly pleated draperies in a matching shade remind us of how inspiring artwork can be when it comes to custom drapery color and design. For more minimalistic home designers, a pop of bright orange draperies can entirely transform a room.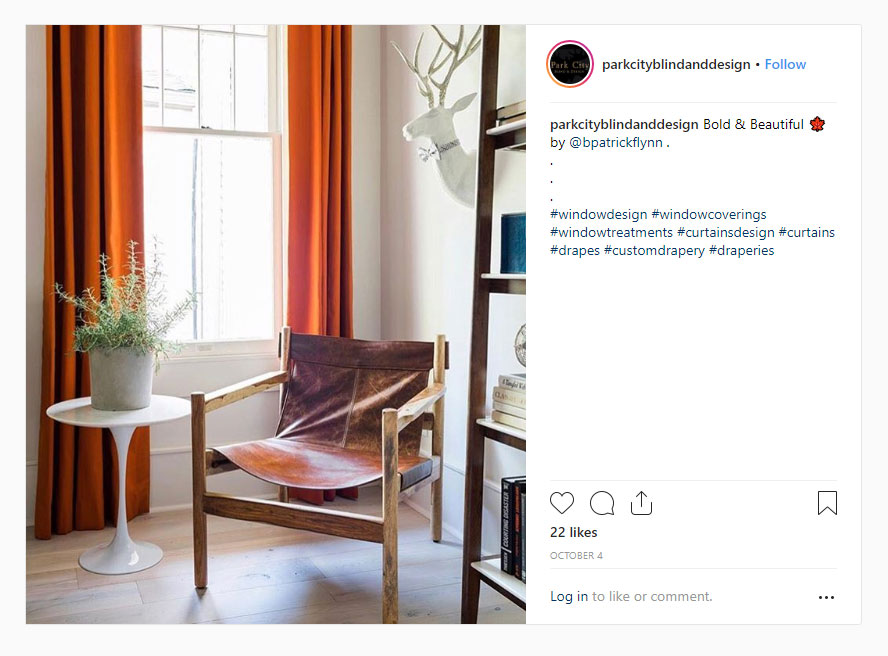 #valance: The trouble with simple searches, of course, is that you may struggle to find what you know you want for your custom draperies – like a valance. Valances cover the uppermost part of the window and can be hung alone or paired with drapes or blinds. In this bedroom, the valance adds a complementary pattern that draws the eye in. These valances are even bolder, with an hourglass pattern that perfectly matches the nightstand mirror. For a more traditional interpretation, consider a valance with draperies for a child's bedroom or nursery. As this Instagrammer notes, bolder valances can also add "architectural presence" to a space. At Strickland's, our designers provide free on-site consultations to help you make similar considerations for your home.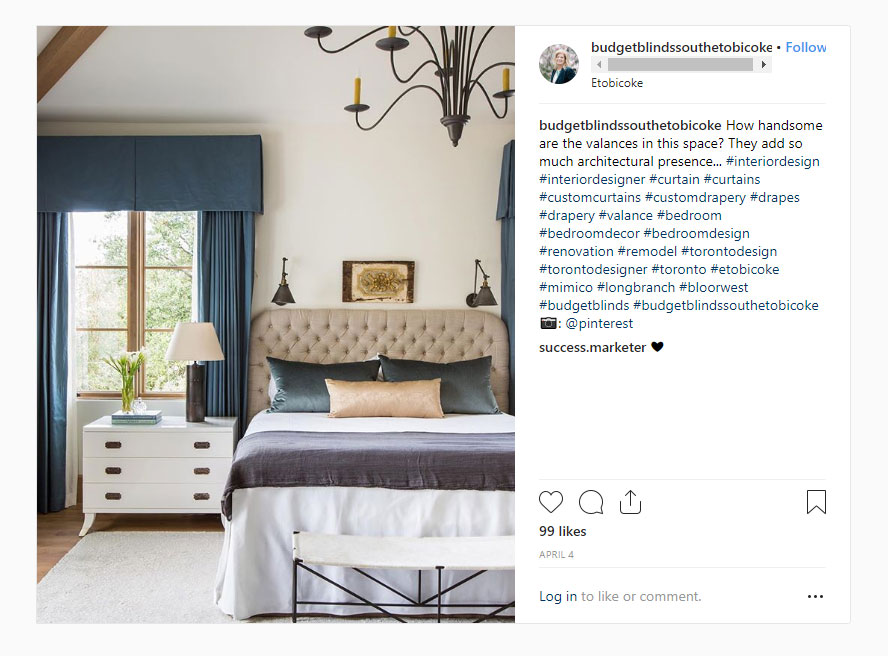 #draperydetail: The longer you search for custom drapes, the more you begin to notice – and look for – details. As you sharpen your vision, #draperydetail can help. Beautifully spaced #draperypleats make all the difference. You can add sophistication to perfectly-pleated, crisp white draperies with beautiful, intricate trim. What about a thicker trim? The options for #draperytrim are endless. #draperyhardware is an important set of considerations, too. Feeling overwhelmed? Inspired?
#stricklandscustomdraperies: At Strickland's Draperies & Fabrics, our professional designers can help you focus your vision for your custom drapery. To get started on your draperies project, give us a call or request an appointment for a free on-site consultation.