Commercial Home
Strickland Home provides quality installations of window treatments for commercial buildings of all sizes.  We have serviced healthcare facilities, educational centers, government buildings, health clubs…even aquariums.
As business owners, we know how important it is for your office, restaurant, storefront, or commercial building to have windows that not only look good, but that also provide great functionality and long-lasting durability.  Whether working with builders, contractors, designers or small business owners, Strickland's Home will provide exact measuring service, product selection, and timely installation.
We can print your logo on custom shades; install durable, value-priced blinds for commercial properties that get lots of use; or paint and stain our wood products to precisely match cabinets or flooring for a high-end designer showroom or lobby.  With a vast line of unique and contemporary blinds, shades, shadings, and shutters, we have the product that fits your branding and your budget.  Our motorized blinds and shades are a great option for conference rooms and buildings with tall windows and high ceilings.  And don't forget that we also have a full-service repair center!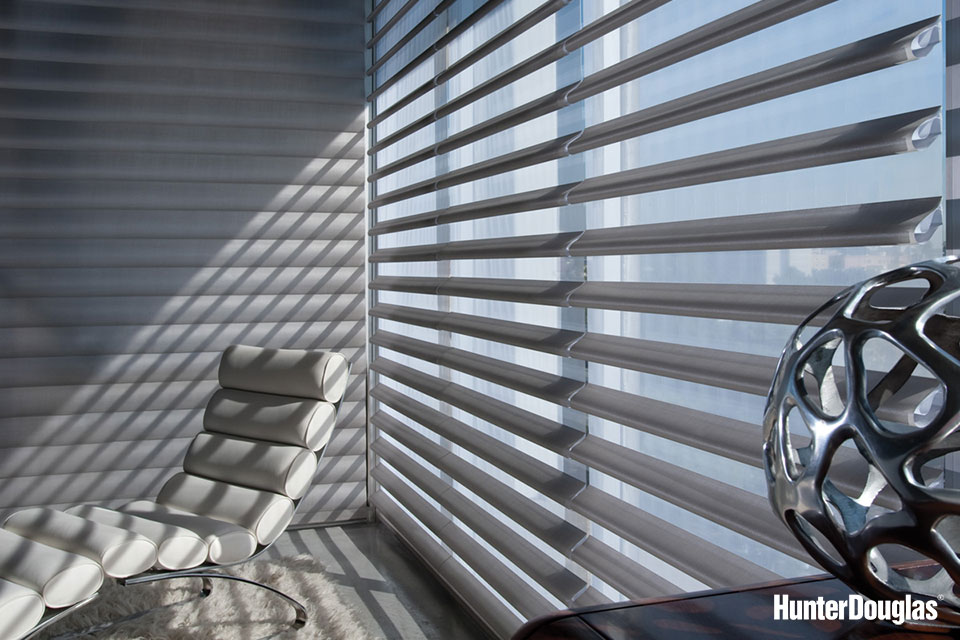 Our vast line of products for the commercial market, include but are not limited to:
•    Manual and Motorized Solar Shades
•    Custom aluminum mini and micro mini blinds
•    Custom Wood and Synthetic Blinds
•    Blackout shades for audio/visual applications
•    Synthetic and Aluminum interior Shutters
•    Specialty Solutions to accommodate unique and challenging window applications
Let us find the window treatments that fit your business needs. Please stop by our showroom or contact us to speak with Chris de Jong, our commercial specialist.  Chris has  been working with commercial contractors for more than twenty-five years. He understands the unique demands of the commercial market.  From reading architectural plans and providing specifications to conducting field measurements and overseeing installation, Chris and the in house-team at Strickland's Home will ensure that all products are up to spec, and that you meet your deadlines.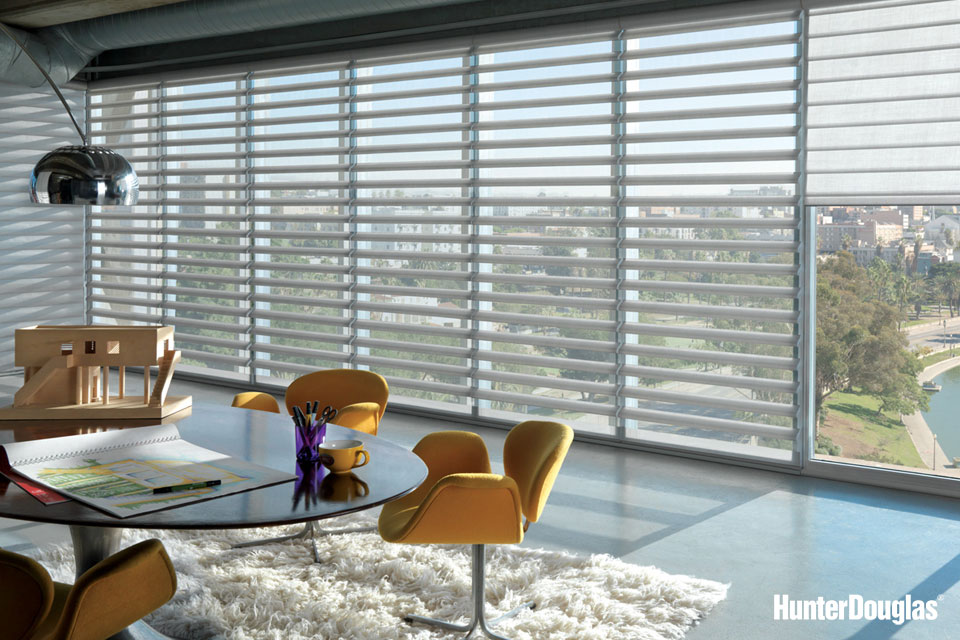 Please Contact Us regarding your current project. Our projects have included…
•    Brunswick Forest Sales & Wellness Center
•    Campbell University- Bob Barker Hall, Buies Creek, NC
•    Campbell University- Norman Adrian Wiggins School of Law, Raleigh, NC
•    City Council Chambers, City of Wilmington
•    Fire Department Headquarters, City of Wilmington
•    New Hanover County Judicial Building
•    New Hanover County, Government Center
•    New Hanover Regional Medical Center- Women and Children's Center
•    North Carolina Aquarium Pier at Nags Head
•    Police Headquarters, City of Wilmington
•    University of North Carolina at Pembroke- Oak Residence Hall
•    University of North Carolina at Wilmington- James Hall Renovation
•    Verizon Call Center, Wilmington, NC
•    Waterford Medical Building, Leland, NC
•    Wilmington Regional Association of Realtors Building, Wilmington, NC
We can help your business too!