Garage Slat Wall
If you're looking to free up floor space and add intuitive storage solutions to your custom garage, quality slat wall is key. With heavy-duty baskets, hooks, and shelves of all sizes, we'll help you properly store every piece of your inventory right within reach, from brooms and rakes to carpentry tools and sports equipment. Here is a brief overview of our slatwall storage solutions:
Custom Garage Slat Wall Panels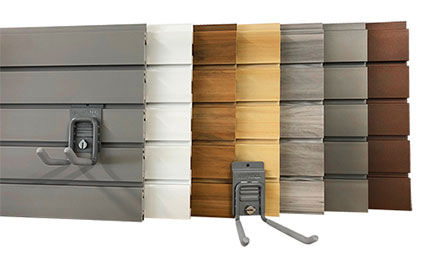 Give your garage walls a clean slate for hooks and hangers using fully-customizable wall panels. Our slat wall is:
Available in 7 designer colors and 3 wood grains
Color-matched with accessories and screws
Highly durable, waterproof, and easy to clean
Applicable from floor to ceiling in 12-15" panel units
Compatible with multiple customizable components
Slat Wall Baskets, Bins, and Bags
Store your tools, balls, and gear with our wall-mounted baskets, bins, and bags. Our offerings include:
Heavy Duty Baskets in multiple sizes and depths which can hold up to 125 lbs
Caddy Baskets for small tools, cleaning supplies, gardening equipment, and sports equipment
Durable Bins for tools, supplies, towels, and toys
Slot Bins for small items like nails and screws
Grab and Go Bags with tear-resistant canvas and mesh panels for easy-to-see athletic gear and more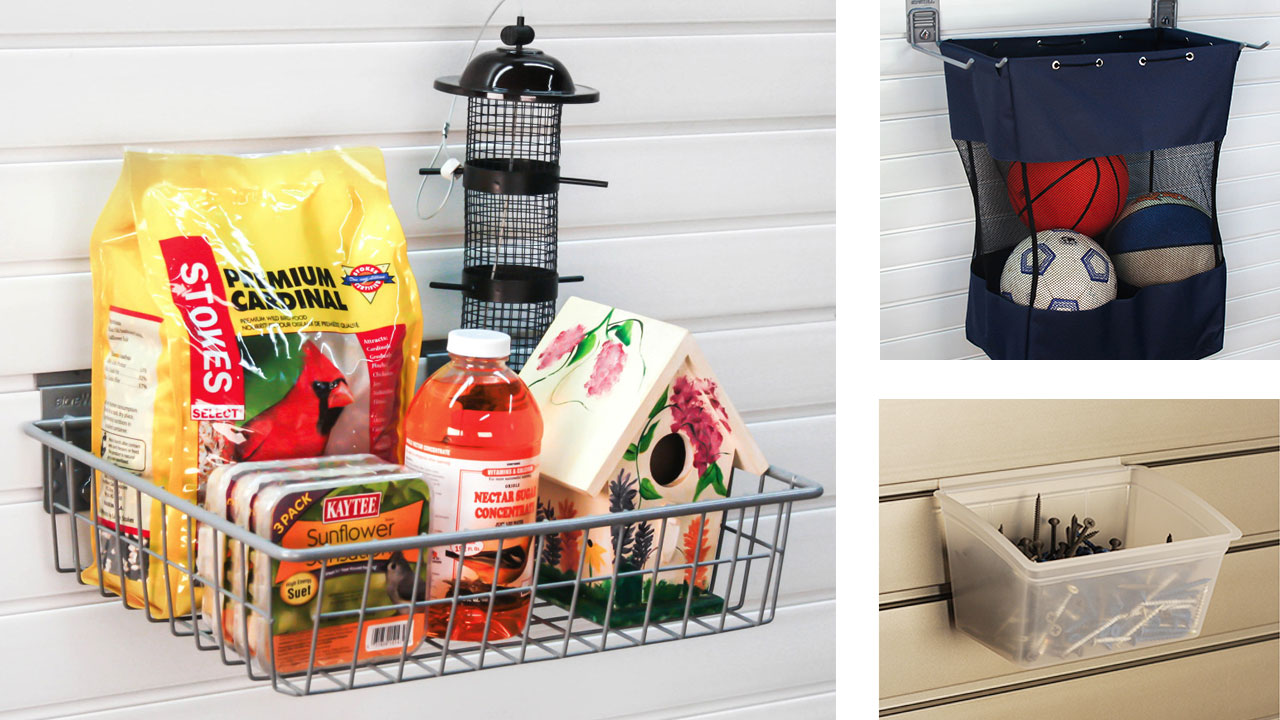 Slat Wall Hooks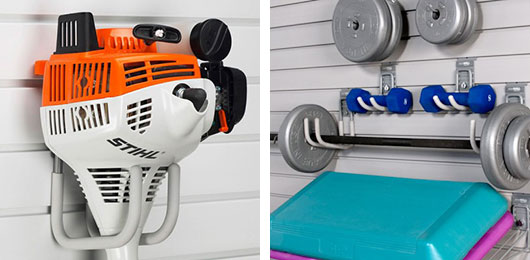 If you've got something to hang, we have a hook for it. We provide heavy-duty hooks with durable powder coating and stainless-steel hardware for all of your wall storage needs, including:
Multi-pronged hooks for baseball bats, fishing rods, tennis rackets, and more
Loop hooks for tools like hammers and shovels
Utility hooks for extension cords, ropes, and hoses
Heavy-duty hooks for power tools, leaf blowers, and more
Angle hooks for bikes, skateboards, and watercraft
Slat Wall Shelves
Strickland's carries durable, high-quality wall-mounted shelving made of materials including wire, wood, and powder-coated steel. Storage solutions include:
Ledge Shelving for cleaning supplies, jars, and containers
Angle Shelving for canned goods and paint storage
Clean-up Caddy Combo with built-in paper towel holder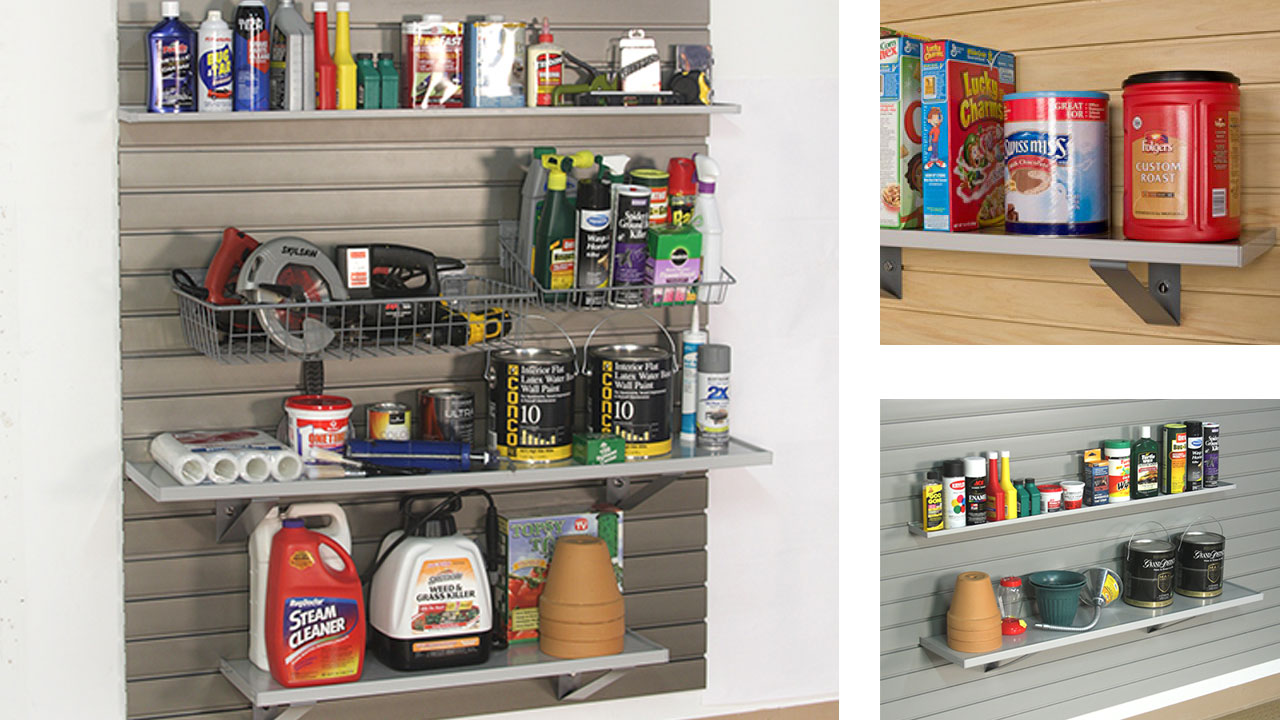 Store More With Slat Wall
Feeling inspired yet? For a perfectly organized custom garage, you can't go wrong with slat wall and all of the accessories to match. To view and test all of our garage organization solutions, visit our showroom off Oleander Drive in Wilmington, NC. Our designers will help you begin the process of designing your dream garage.