Sliding Panels
"I know what I want on my windows, but what am I going to do with that sliding door?!"
In the window coverings industry, we hear this question a lot. Large expanses, whether sliding doors, French doors, large windows, or large openings between rooms can be a challenge to cover, especially when trying to coordinate with the coverings on your windows.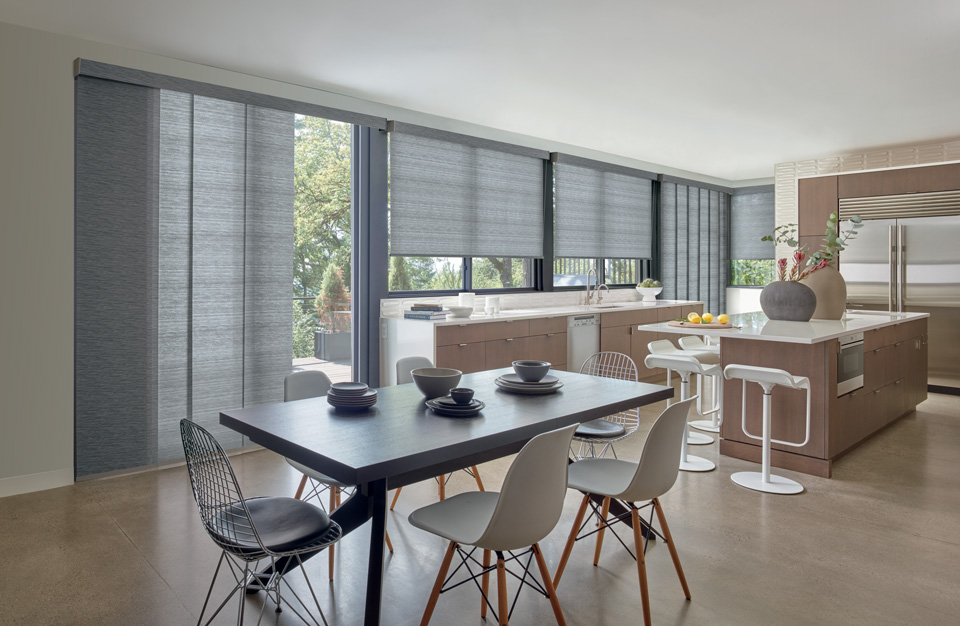 Sliding Panels, also known as Panel Tracks, are a stylish, updated alternative to vertical blinds and draperies. Made of fabric, woven wood materials or solar screen material, sliding panels hang from a track system. Inspired by the sliding panels of the Orient, when closed, these panel tracks span doors or large expanses to create privacy and control light. When opened or pushed back, the sliding panels overlap, stacking on one or both sides to provide an unobstructed view and access to the doors or room opening.
When coordinating with smaller windows, sliding panels are an excellent choice. Since the panels can be constructed using roller, solar, roman and natural wood materials, we can often use the exact same material on your window coverings for a seamless look throughout your home. Likewise, panels can be made from a coordinating material to accent your other window treatments.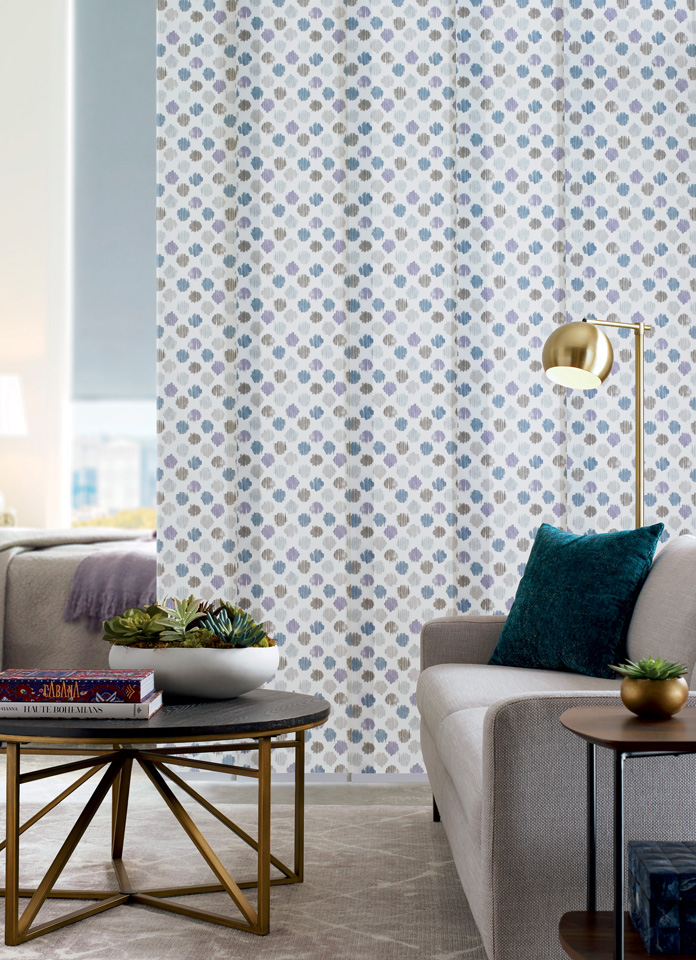 As a bonus, the fabric panels on sliding panels and panel tracks can be easily changed, allowing you the option of seasonal décor. It's easy to pull off light fabric summer panels, roll them up for the season, and hang heavier, insulating panels for the winter.
Sliding panels are often used in conjunction with other window treatments. For example, you may decide to install a solar shade that can be lowered during the day to control heat and glare, but because solar shades don't provide any privacy you can install a sliding panel over the solar shade. Then, just close the panel at night or when out of town for added security and privacy.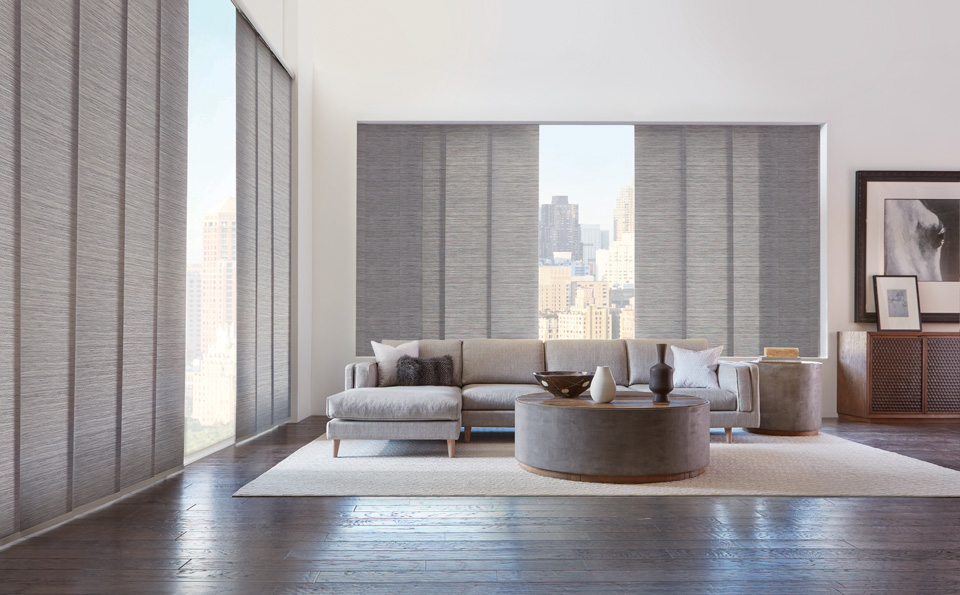 Sliding panels are also make great room dividers. They can provide privacy in a studio apartment. Sliding panels are also great for open concept homes. For example, when used in a combination dining and living room area, the panels can be closed to give the room an intimate feel or opened to expand a space during large gatherings. Since the fabric choices for sliding panels is almost unlimited, there is an abundance of options: a semi-sheer will add interest to a room by diffusing the view; an opaque fabric will provide complete privacy. To see examples and learn more about sliding panels or panel tracks, visit our design showroom in Wilmington, NC today.