These days, some may wonder: is the custom home library a feature of the past? As a recent episode of Jimmy Kimmel Live! showed, Americans don't read that much – some people can't even name a single book title! According to a Pew Research poll, one in four Americans said they didn't read a book last year. At the same time, for many of us, "a home without books is like a body without a soul" (quote attributed to: Marcus Tullius Cicero). In reality, we still see a demand for home libraries, as well as built-in bookshelves in bedrooms, offices, and living rooms. If you're considering adding a custom library to your space, here's how to get started.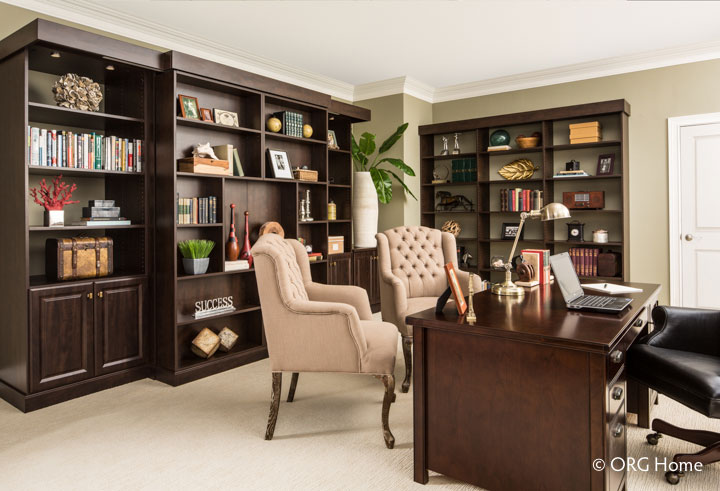 Bookcases and Cabinetry: Of course, home library design begins with bookcases and cabinetry. For a more contemporary or modern aesthetic, consider built-in shelving with clean lines in light neutrals, like a minimalistic library with white shelving and silver hardware. For a more traditional look, consider darker wood grains and floor-to-ceiling shelving with luxurious details, like crown molding and built-in lighting.
Lighting: In a custom-designed home library, lighting is important for two key reasons: ambiance and easy reading. To better serve both, consider a combination of lighting sources:
Seating and Furniture: Whether you envision a comfy book nook or an office-library-bedroom combo, great seating is a must-have for a custom home library. Here are a few things you may want to add: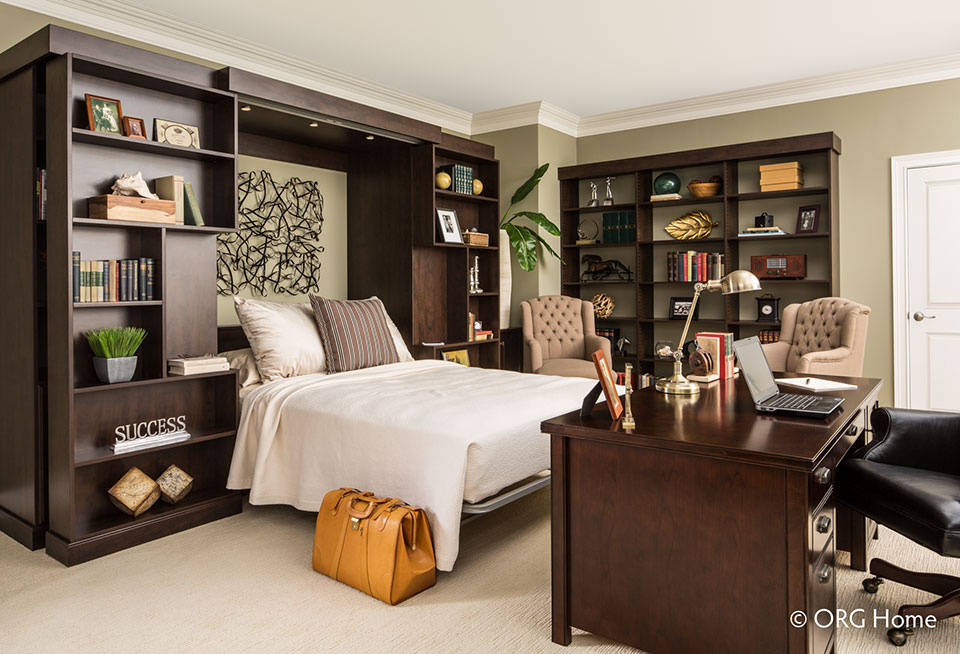 A Touch of Charm: Ultimately, a custom-designed home library should reflect your personal style and aesthetic. Add some charm with accessories like:
Book-reading may be taking on new forms with e-readers and smartphones, but beautiful home libraries featuring favorite books, art, and family heirlooms are here to stay. To get started on yours, give us a call at Strickland's Home. We'll help you choose your must-have elements for your custom home library, as well as all the finishing details you have yet to dream up.