Custom Garage Cabinetry
At Strickland's Home, we take custom garage cabinetry to the next level with wall-mounted cabinets, cubbies, drawers, benches, and more. From simple closed cabinetry to reach-in shelving and built-in workspaces, we help you organize your garage with durable, high-quality storage solutions. Here's more about our selection of custom garage cabinets:
Powder-Coated Custom Garage Cabinetry
For a polished aesthetic that will upgrade your garage, consider powder-coated garage cabinets. Finished with a moisture-resistant coating, these cabinets are well-protected from Wilmington's heat and humidity as well as any dirt, oil, or spills. Give your custom party garage a bright burst of color with shades like Harley Davidson orange, Ferrari red, or royal blue, or go for a more understated look with neutrals like khaki, white, gray, or black.
Key Benefits of Powder-Coated Custom Garage Cabinetry:
Moisture-resistant coating
Ding, dent and scratch-resistant finish
11 stylish color options
Limited lifetime warranty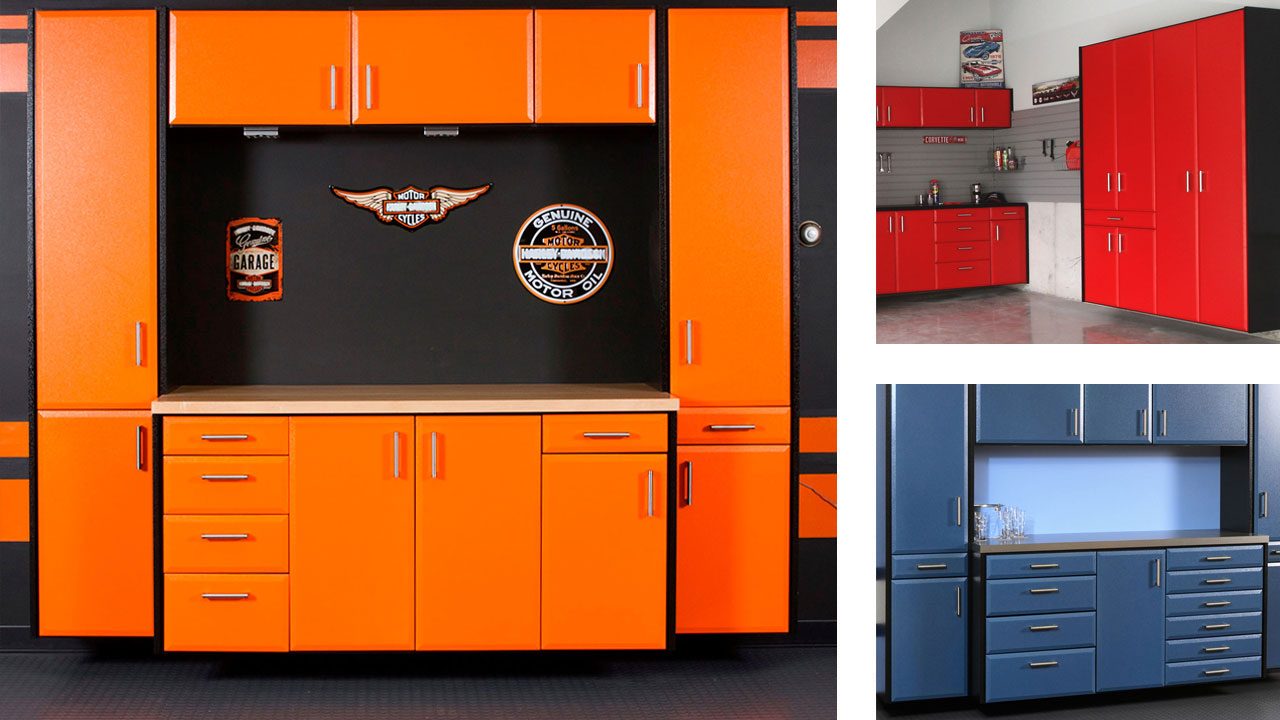 Melamine and Wood Veneer Garage Cabinets
If you want a sophisticated, clean look for your custom garage, consider our melamine and wood veneer garage cabinets. With a smooth finish and hundreds of customization options, these garage cabinets are ideal for traditional, transitional, and modern spaces alike. Customize your garage cabinets to create hobby and sports closets, workspaces, and custom storage for your whole family.
Key Benefits of Melamine and Wood Veneer Garage Cabinets:
Over 30 color options including wood grain and matte finishes
Thick, adjustable shelving comprised of industrial-grade, color-matched materials
Customizable hardware and accessories including crown and base mouldings
Additional storage solutions such as cubby-style benches and drop-off zones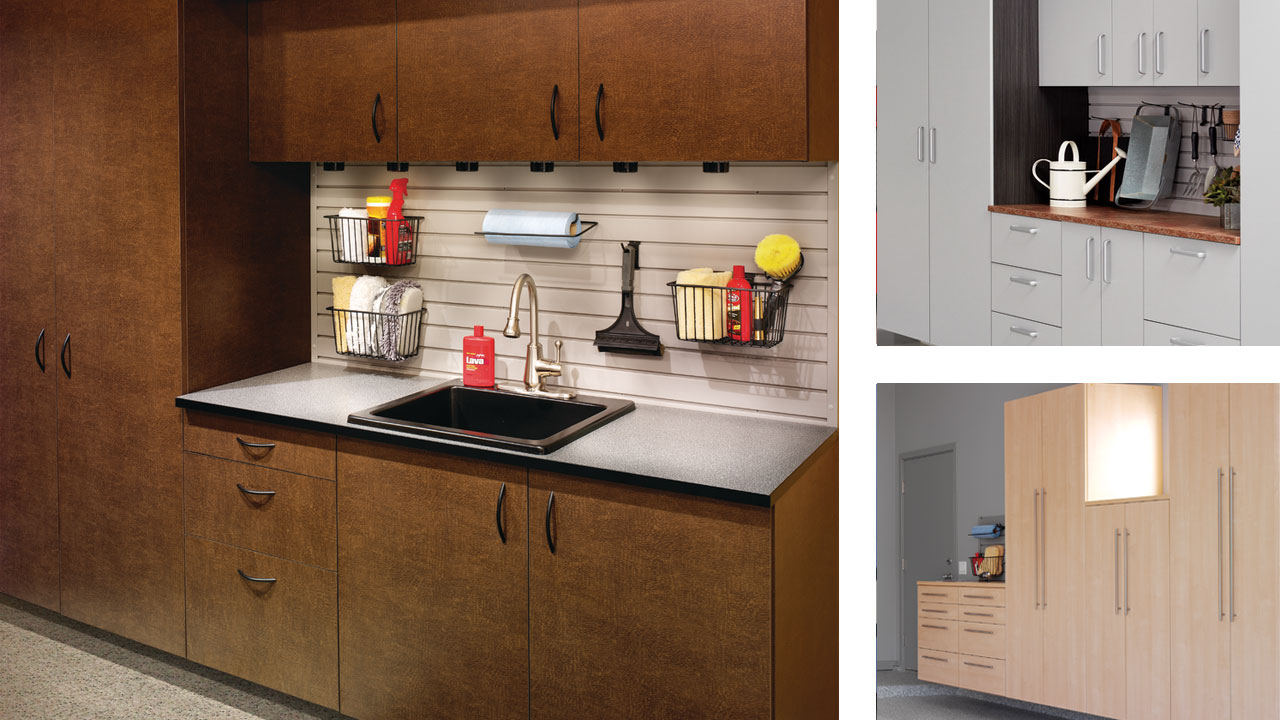 Discover Your Favorite Type of Garage Cabinetry
While learning about our process and asking the right questions can help jumpstart your creativity, to really get started, you'll want to see and touch our garage cabinets in person. Drop by or schedule a visit to our showroom, which is located at 5422 Oleander Drive in Wilmington, NC.