Hunter Douglas Silhouette® Window Shadings
When Hunter Douglas developed its innovative Silhouette® Window Shadings, the company created an entirely new category of window coverings. Silhouette® Window Shadings were born of customers' desire for a product that combined the versatility of a tilting louvered blind with the softness and tight stacking of a shade. Using their signature S-vane, Hunter Douglas did just that.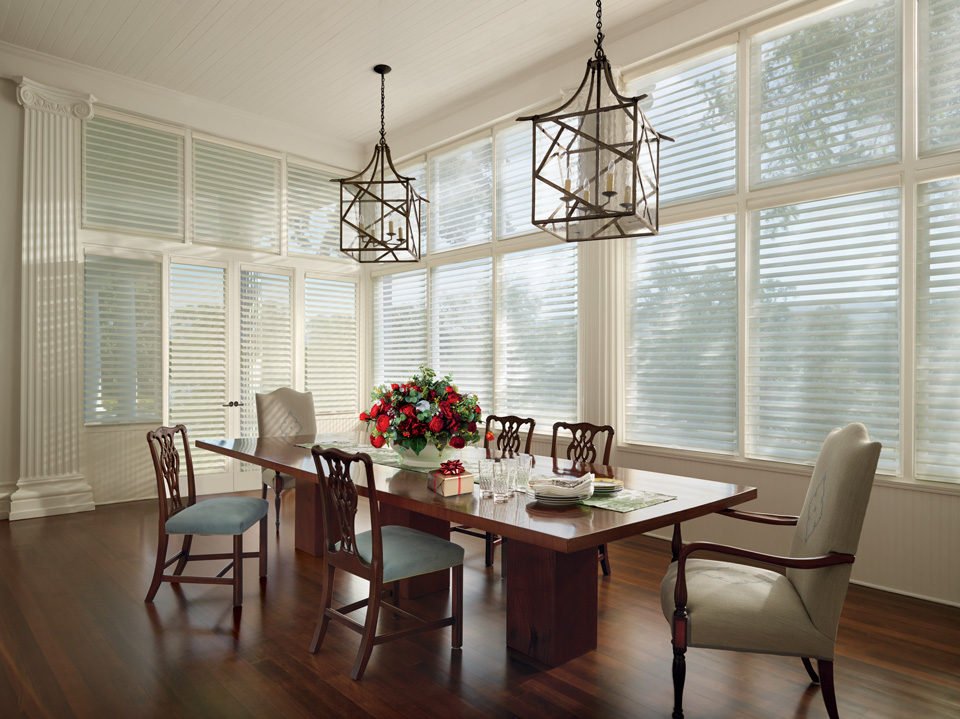 Imagine gently pulling on a cord at the side of the window and watching a sheer, soft fabric shade lower from a clean, fabric-covered head rail.  In the closed position, the shading offers privacy while still allowing a soft, filtered light to permeate the room. When the shade material reaches the bottom of the window, it magically flips open, providing a full view to the outside through an ultra-fine sheer material.  Welcome to Silhouette® Window Shadings.
Silhouette®
Silhouette® products allow the consumer to control light without sacrificing her view.  A perfect window treatment for rooms with a view (in Wilmington, NC that might mean overlooking a marsh, the Intracoastal waterway or the beachfront), when raised, Hunter Douglas Silhouette® Shadings pull completely up and out of the way for unobstructed appreciation of the local scenery.
The Silhouette® Window Shadings product line also allows for room darkening options.  When closed, the shadings darken the room for sleeping or movie watching. Open, they provide privacy during the day – you can see out, but others can't see in.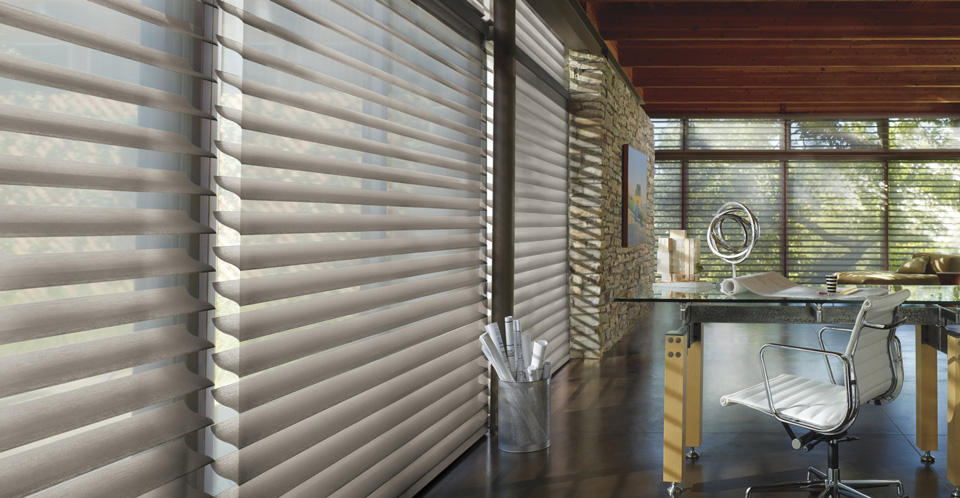 Hunter Douglas Silhouette® Window Shadings come with several control options such as Lightrise Cordless and the UltraGlide Retractable Cord System.  Not only do these control systems create a neat, uncluttered look, they also act as an important child safety feature. The PowerRise motorized option is ideal for out-of-reach windows at the top of cathedral ceilings or large bay windows over garden tubs. Fabric choices are plentiful. Available in a variety of colors and textures from traditional linen to a contemporary sunscreen, Silhouette® Window Shadings complement any home decor.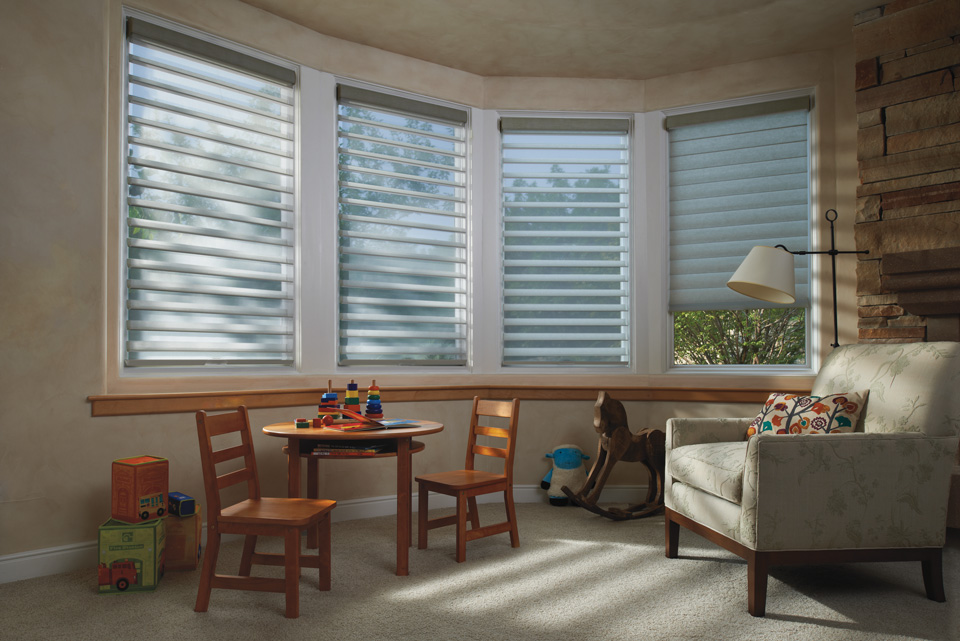 As with any state-of-the-art product, Silhouette® Window Shadings by Hunter Douglas carry a higher price point, making them an investment in quality window treatments in line with Plantation shutters.