Office Organization for Executive Offices
An organized office is a happy office. While we haven't seen any office motivational posters sporting that sentiment, it certainly rings true for all the high-functioning offices we've ever encountered. The infrastructure of a private office is essential to its efficiency, meaning that storage options and design can't be overlooked.
Strickland's Home can help you reach that perfect balance of form and function in your office by maximizing how the space works for you. Here are some of the benefits of working with us and our ORG Home products: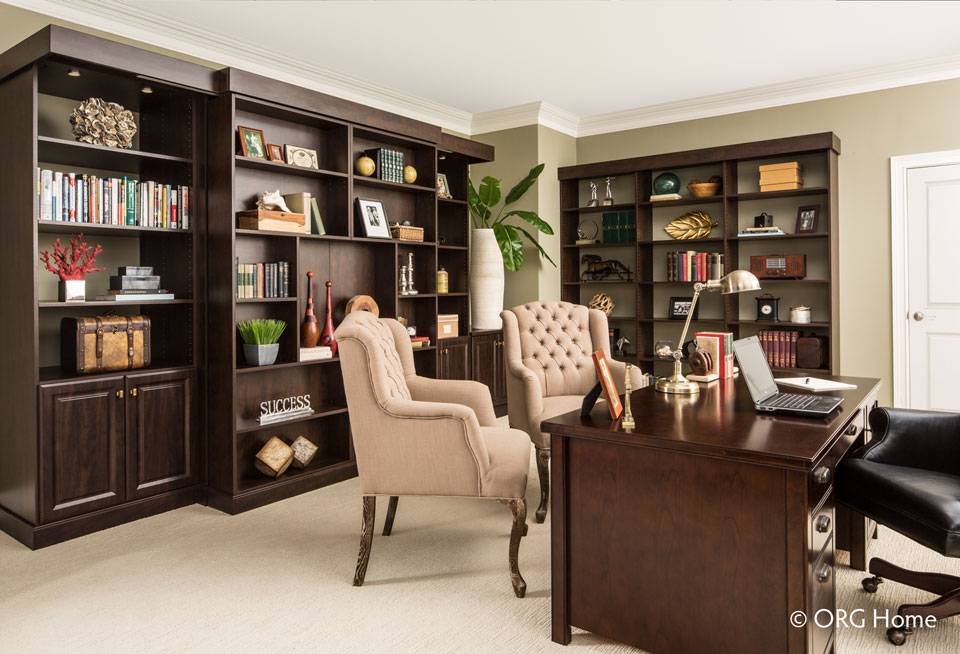 Designs That Reflect Your Unique Business Vision: We'll take stock of the needs and culture of your office when outlining storage and organization options. Whether you need adaptable seating, extra space for computers and equipment, or an open-concept layout that encourages collaboration, we'll discuss what you picture for your modular office.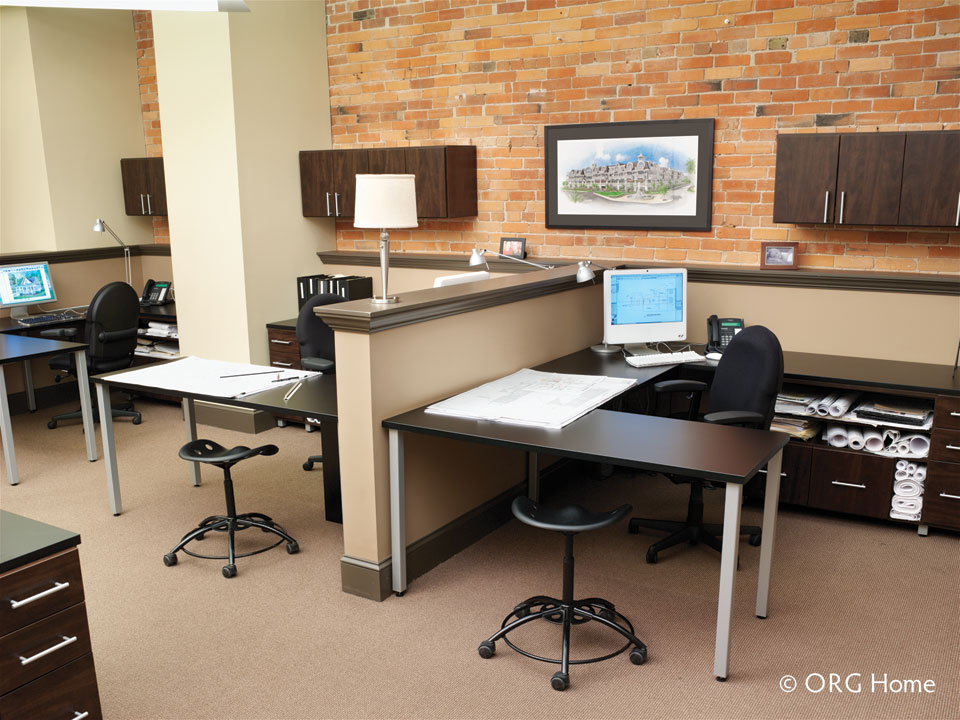 Once we better understand your goals, we'll introduce you to a wide range of smart storage solutions, from cubbies and baskets to shelves and racks that will take into account how you and your employees work and how we can make your office more efficient, better organized, or more productive.
In today's marketplace, flexibility and adaptability are crucial, and ORG systems are just that. They can be hung on the wall using the Easy Track rail or mounted on the floor to give the appearance of built-in cabinetry. You also have your choice of three different drawer construction options, making it possible to customize based on your needs.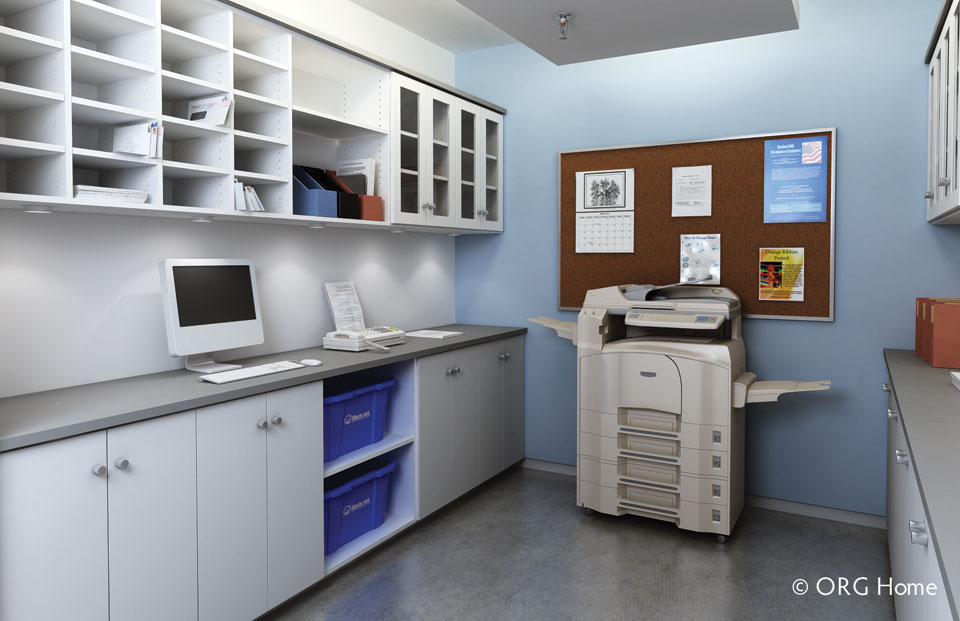 Maximize Space and Your ROI: Lots of offices have columns, corners, and awkward areas that aren't reaching their full potential. We'll tackle those tricky spaces that prevent your office from being totally efficient and add the storage and extra touches you've been wanting.
Does your office have cabinets that the average employee can't reach or counters and desks that aren't deep enough? Seemingly minor design inconveniences can quickly add up as lost work hours, office injuries or morale busters.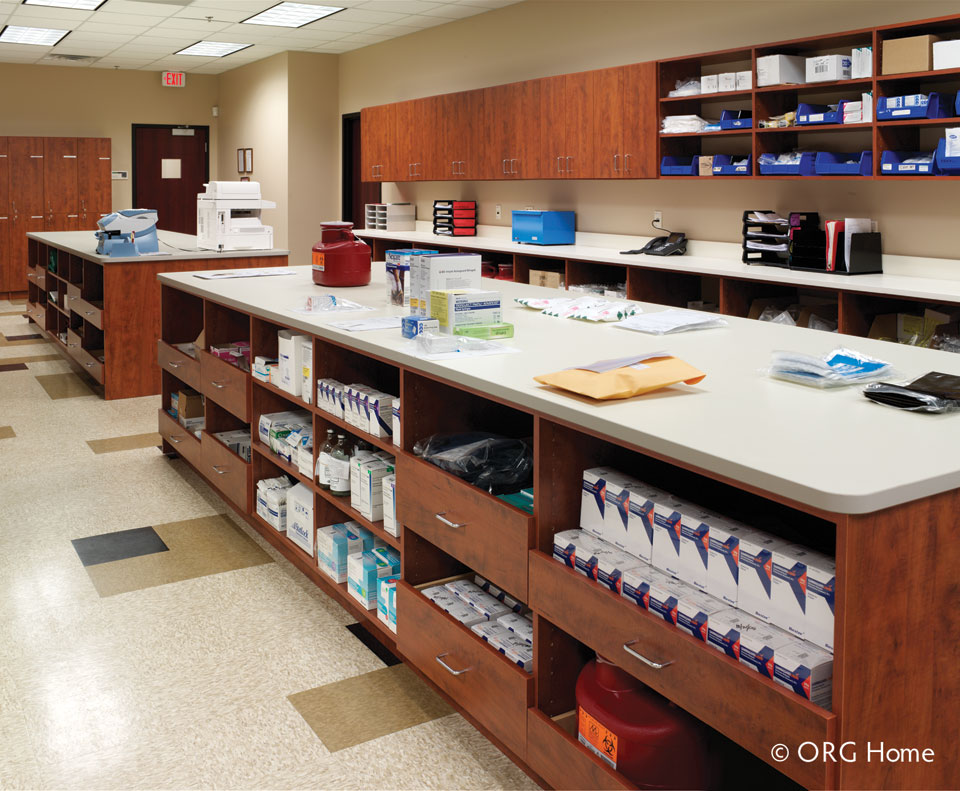 It's not enough to just have storage, offices need thoughtfully designed storage. We make sure that the equipment you use most has its own place within reach. We'll also take into account the best place for copiers and electronics, too. Our goal is to create an optimal workspace that lets you and your staff focus on moving your business forward.
Solutions that Foster a Positive Corporate Culture: We understand that certain spaces, like breakrooms, are essential to any office setup. We can help in these areas by ensuring that there's plenty of room to stow kitchen supplies, chat with colleagues, or enjoy your lunch. You can personalize your space by choosing from a variety of sizes, styles, and colors.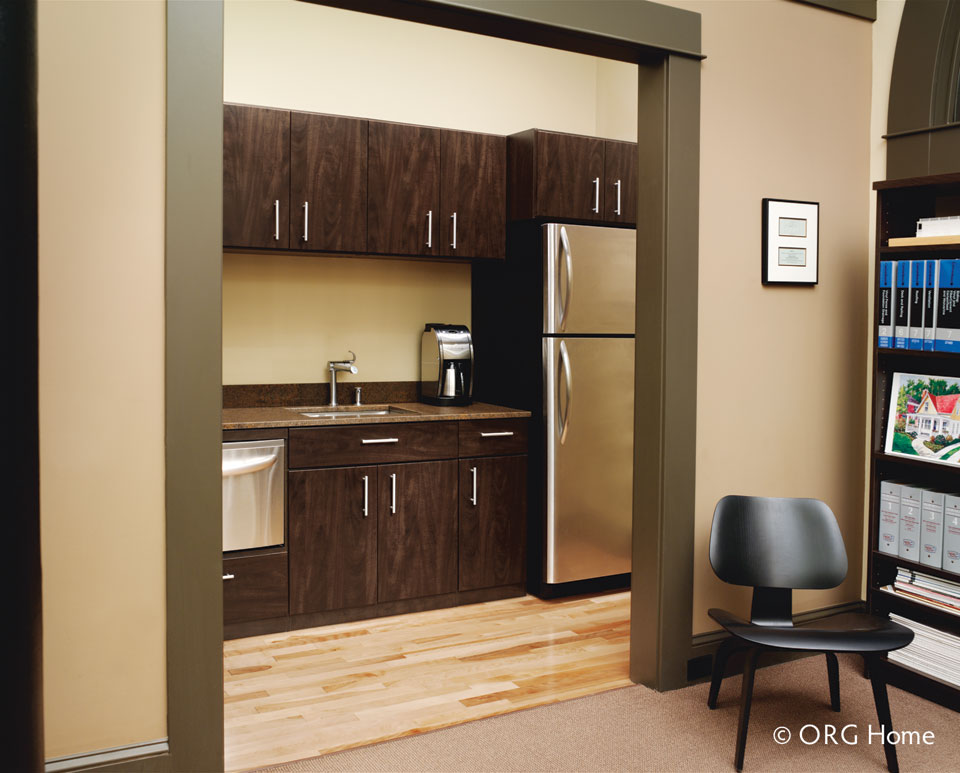 Furthermore, changing up the aesthetics of an office environment can affect the mood — and therefore the professionalism — of everybody involved.
VIP Treatment For Every Client: Strickland's Home can lend a professional eye to anything from a single workspace to a flagship corporate headquarters. We have competitive pricing for projects of every scale, so there's no need to skip anything on your office wish-list.
We pride ourselves on delivering complex projects on time and on budget so there's minimum impact on your practice or patients. From design to installation, we do all of the work with our full-time, local, in-house professionals, which gives us complete control over quality, budget, and scheduling.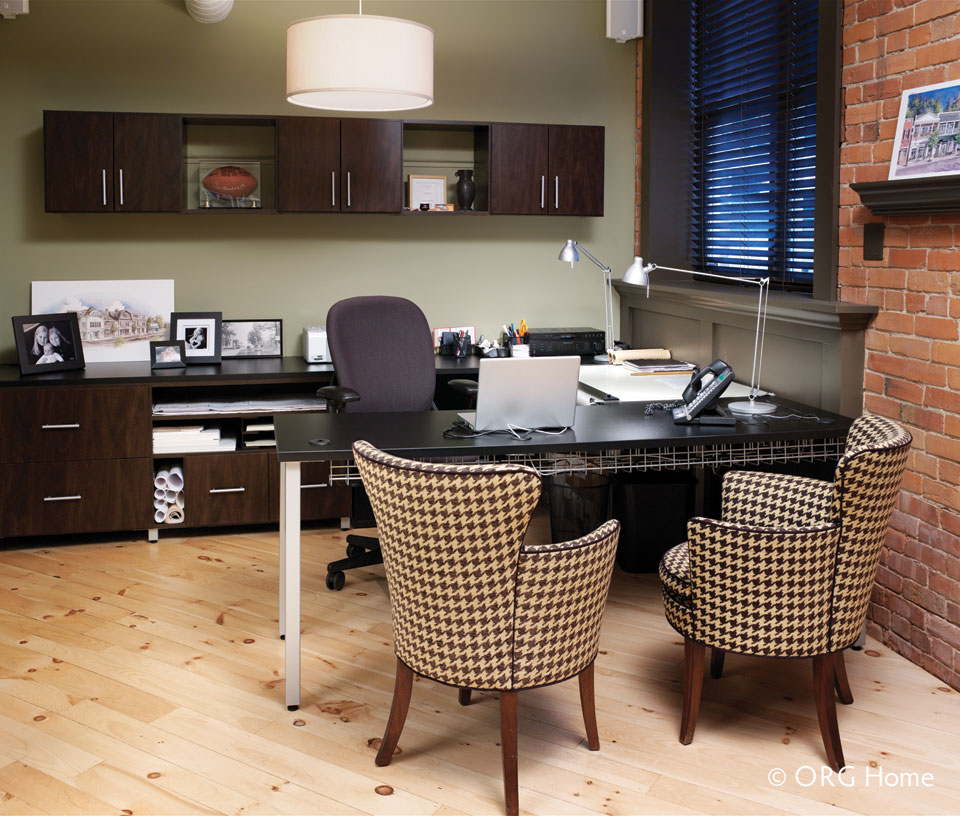 Customer Satisfaction Guaranteed: As a leader in custom organization spaces for the home and office, Strickland's Home is a "no risk" service provider. Working with us means working with organization design experts who have experience in office spaces. We guarantee quality service and friendly help, according to your budget and scheduling needs.
Cross It Off Your To-Do List: Want that satisfying feeling of checking a project well done off of your To-Do list? We'll help you create the storage and design you've always wanted, making your office a paragon of productivity.
To chat with us about the design and storage needs for your office space, schedule a complimentary consultation with Strickland's Home today.