Know When to Fold 'Em: The Benefits of Murphy Beds
The Murphy bed, also known as a wall bed, fold-out bed or fold-up bed, has been proving its usefulness since the late 19th century when William L. Murphy invented it while trying to woo a young opera singer. The era's social conventions didn't allow a lady to enter a gentleman's apartment, so he devised the ingenious system that allowed him to tuck his bed into a cabinet, thereby converting his studio apartment into a proper parlor. The couple married in 1900, proving that love and Murphy beds can conquer all obstacles.
Murphy beds have come a long way since then — they're lighter, easier to fold, and much more stylish. Here are a just a few reasons you'll love having your own version of this handy fold-out bed in your home office, den, craft room, or any other room.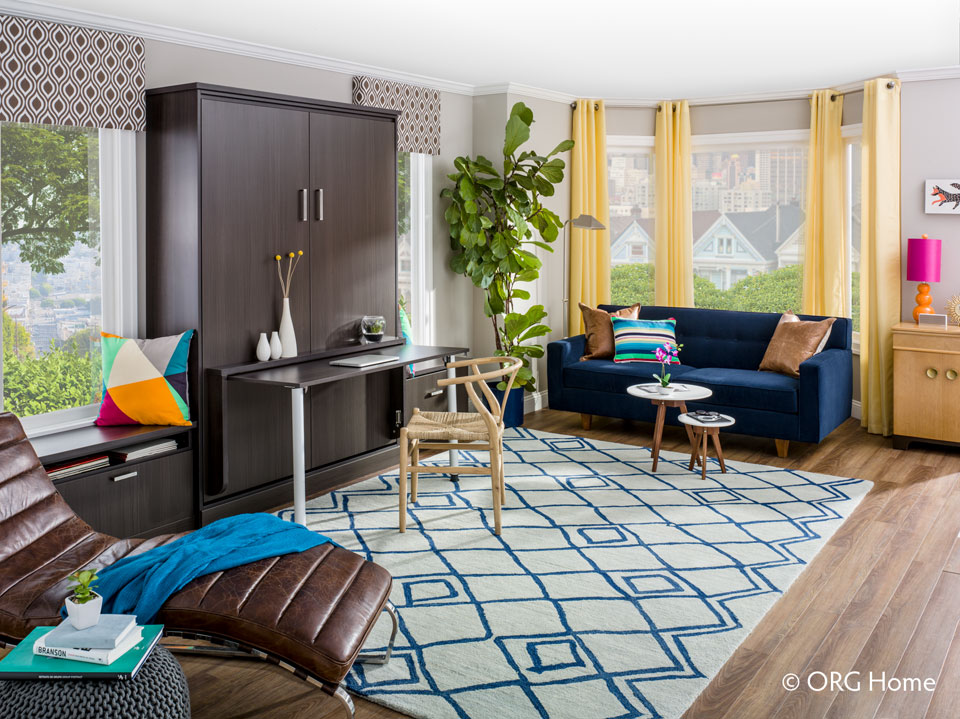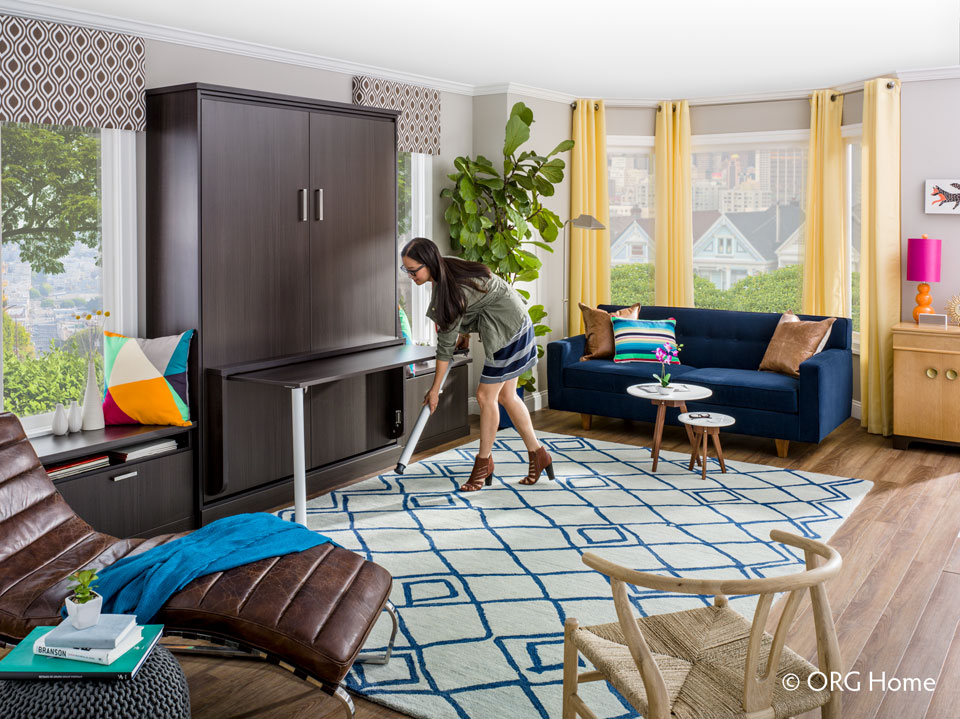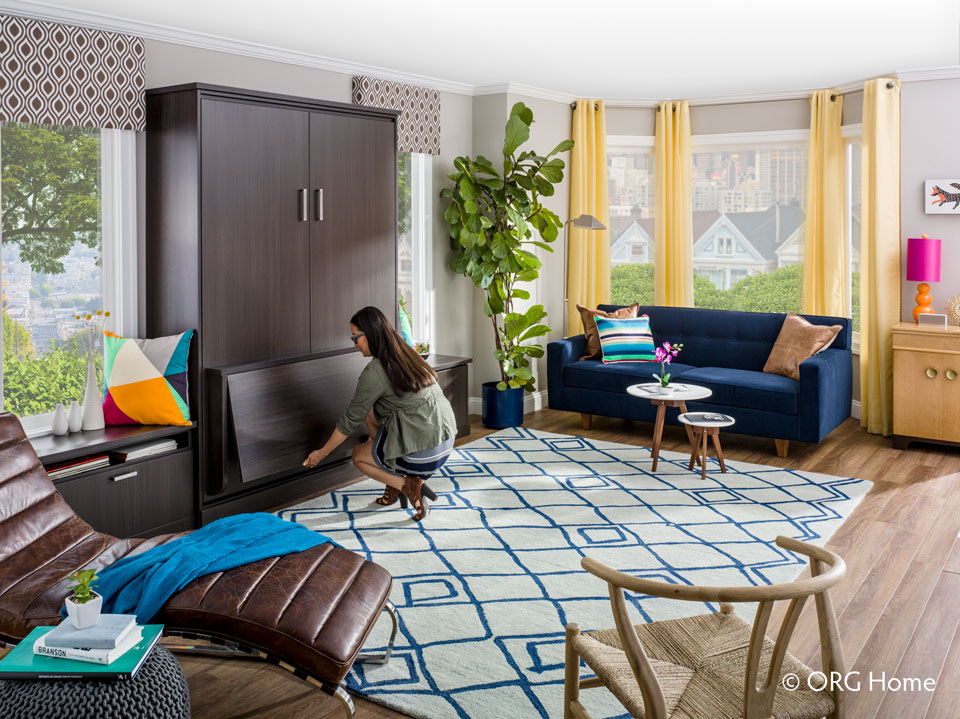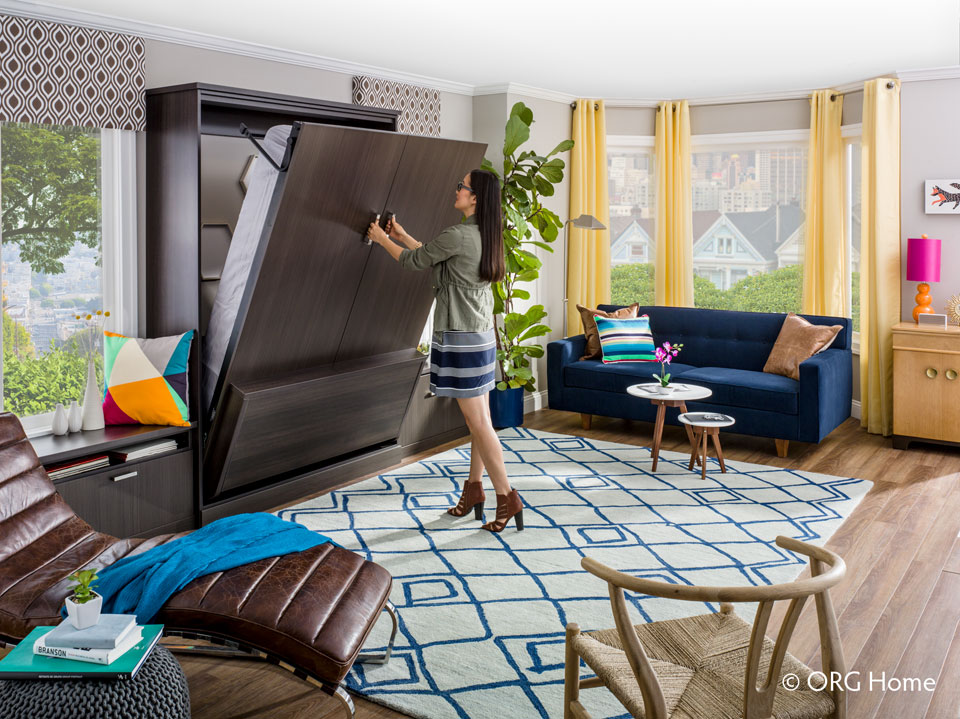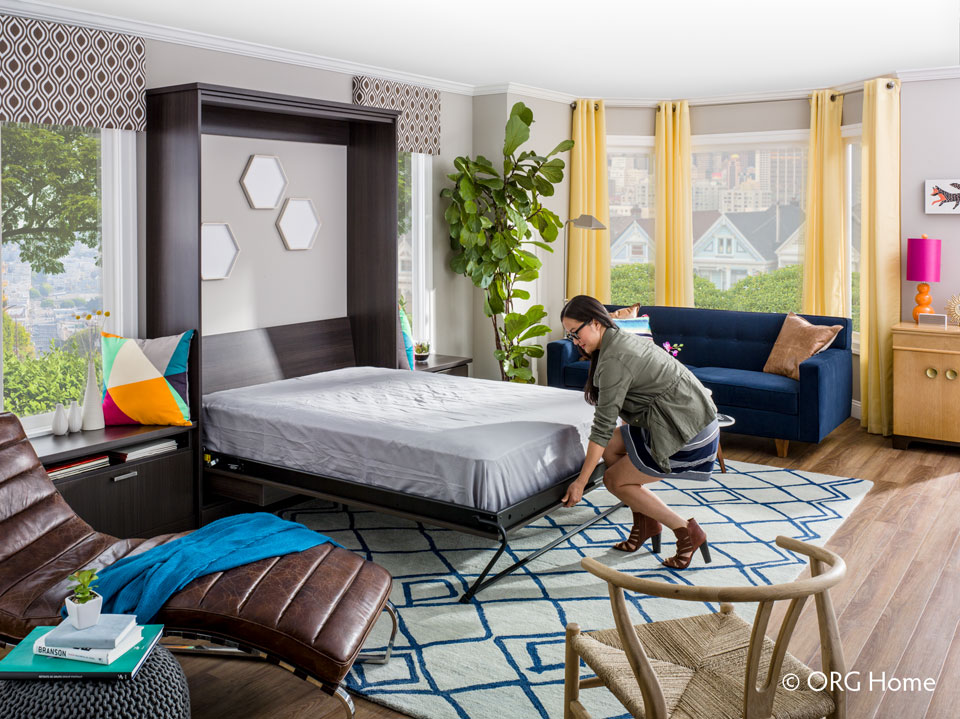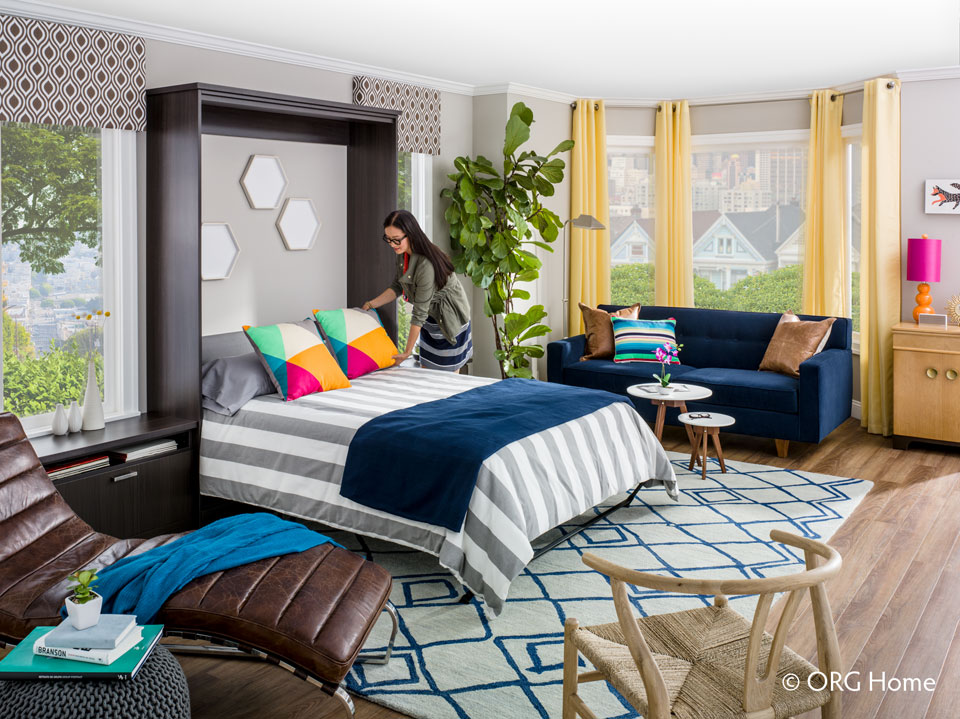 Space-Saving: As the inventor himself would have told you, Murphy beds give you a lot of options in your home. When not in use, Murphy beds fold up conveniently against the wall, creating open space for everyday living. The bed stays hidden from view until it's needed. Then, at a moment's notice, any room can turn into a bedroom without sacrificing your living space in the process.
Comfortable: ORG Murphy bed frames are designed to accommodate standard mattresses, meaning that the mattress used in our Murphy beds is the same that would be used on any other type of bed. This makes them much more comfortable than a sofa bed (or an air mattress!), offering uncompromised comfort for every night or whenever guests visit. You can even choose the bed size you would like — from twin, full, or queen.

Cost-effective: Urban-dwellers and those with minimal square footage know that as much as they might want an extra bedroom, it may not be financially realistic. Murphy beds are a great compromise since they efficiently offer up more overnight guest possibilities without breaking the bank.
Versatile: Thanks to our ORG Home products, your Murphy bed can actually do double duty as a desk (with a 20" deep work surface and folding aluminum legs) or a library (with sliding bookshelves that reveal a queen bed). And, with extra details like printer storage, custom drawer options, and LED lights, your Murphy bed can function as a home office with a built-in place to snooze.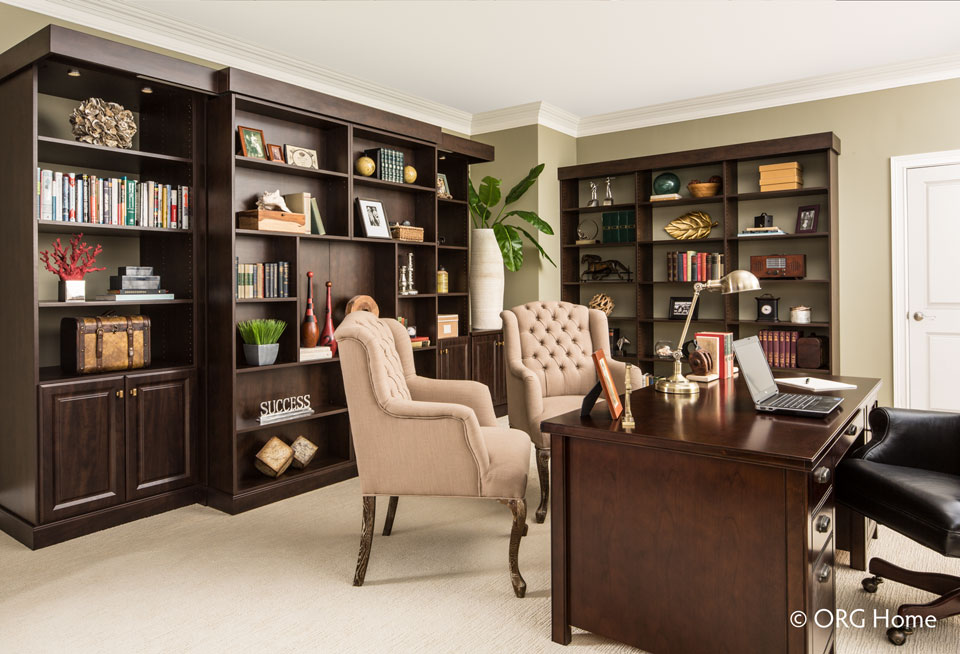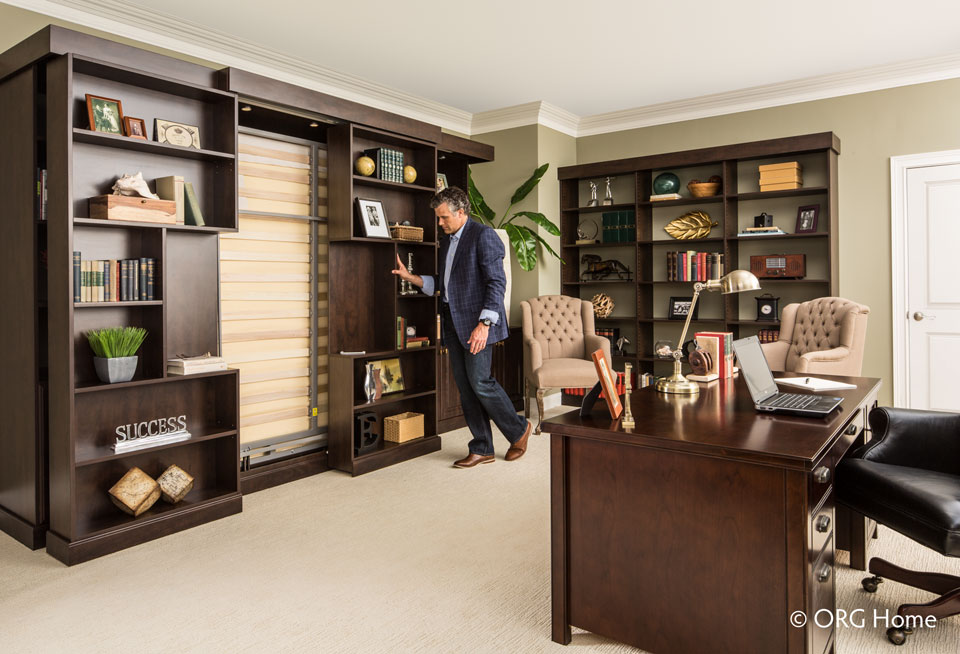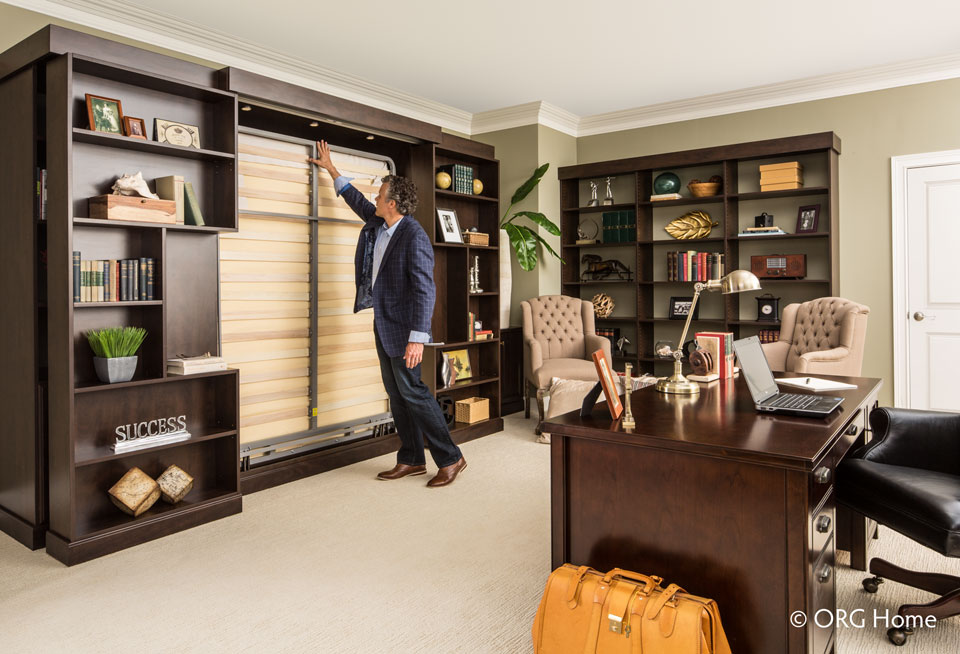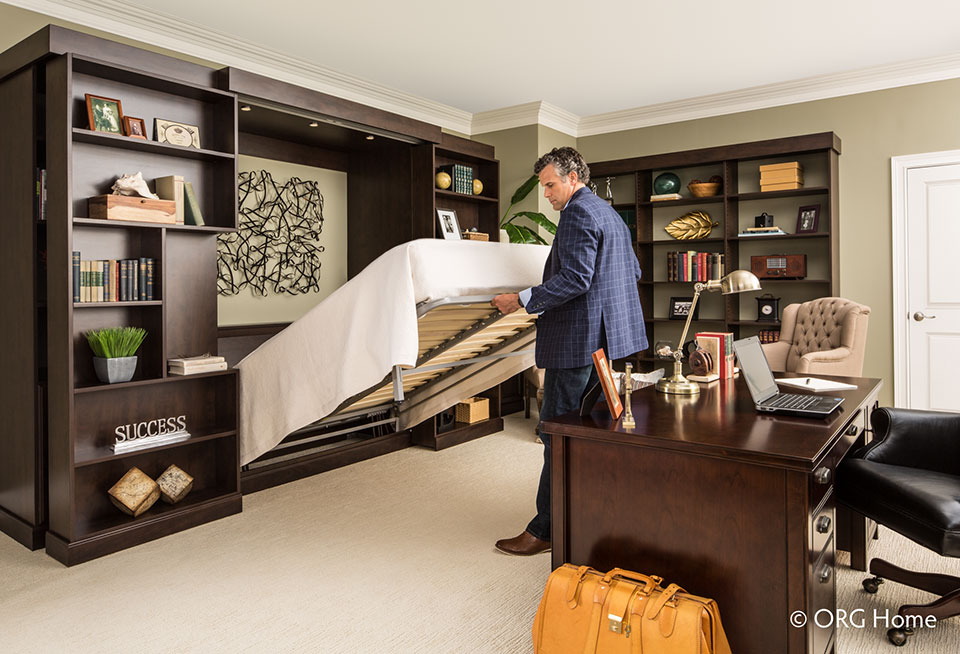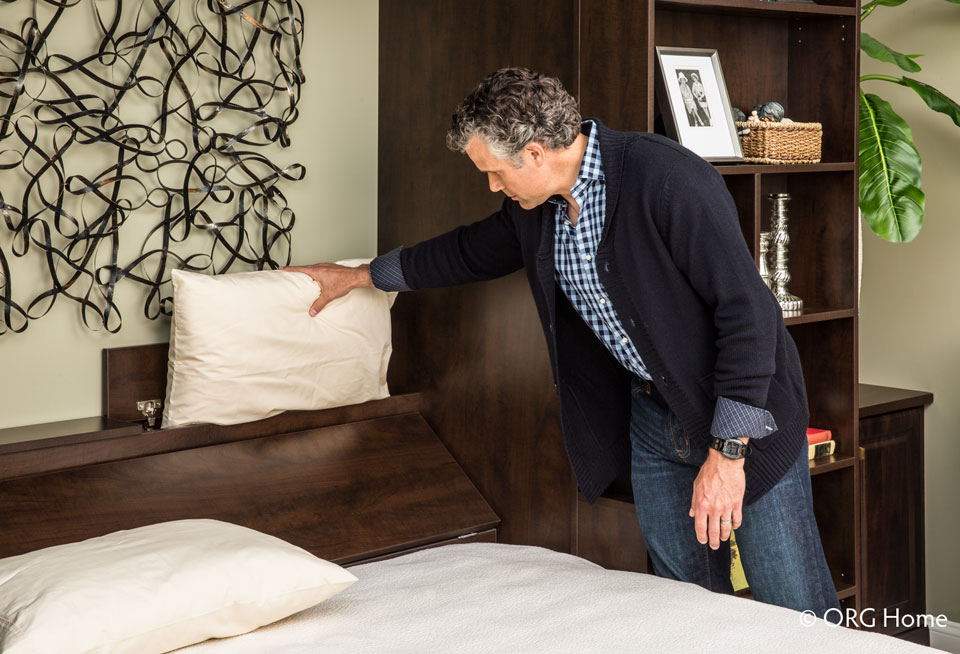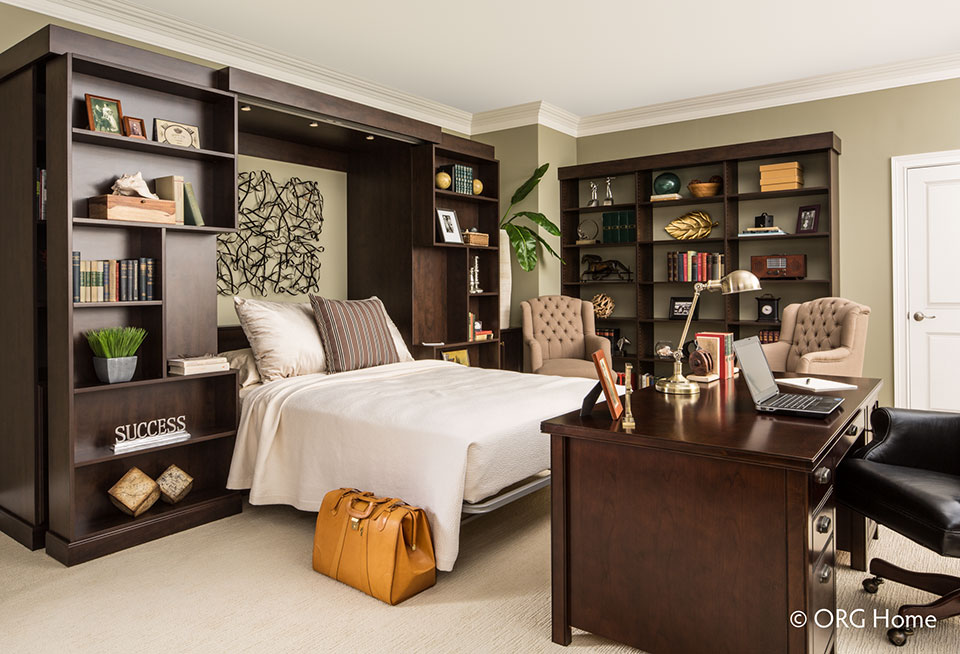 Easy to Use: Despite once being Charlie Chaplin's tricky and temperamental nemesis, Murphy beds are actually very easy to use. The beds are surprisingly lightweight; spring-balanced mechanisms make them easy to transition; and built-in straps keep everything secure when the bed is stowed.
A Match with Your Décor: With customizable colors, finishes, and hardware, we can integrate your Murphy bed with any décor. Want to camouflage your wall bed when it's not in use? We can hide it away behind bi-fold doors with locking hinges. You can even choose from vertical or horizontal bed options to suit your space.
Are you seeing all the possibilities for your home? Schedule an appointment with Strickland's Home and we'll unfold a host of wall bed options — from a Library Murphy Bed to a Bi-Fold Murphy Bed to a Flip-Up Desk Murphy Bed — to help you increase your home's function and create more space.