Vignette® Modern Roman Shades
Imagine the classic beauty of a Roman shade combined with a technologically advanced modern-day operating system, and you have Vignette® Modern Roman Shades by Hunter Douglas. They are referred to as "The Modern Roman Shade" because they are indeed the product of tradition meeting technology.
Traditional Roman shades are available in either a hobbled or flat version. As the name suggests, with a flat Roman shade, when the shade is lowered, the fabric lies flat.  With  hobbled Roman shades, the fabric creates soft folds every few inches that add texture and softness to the look of the window treatment.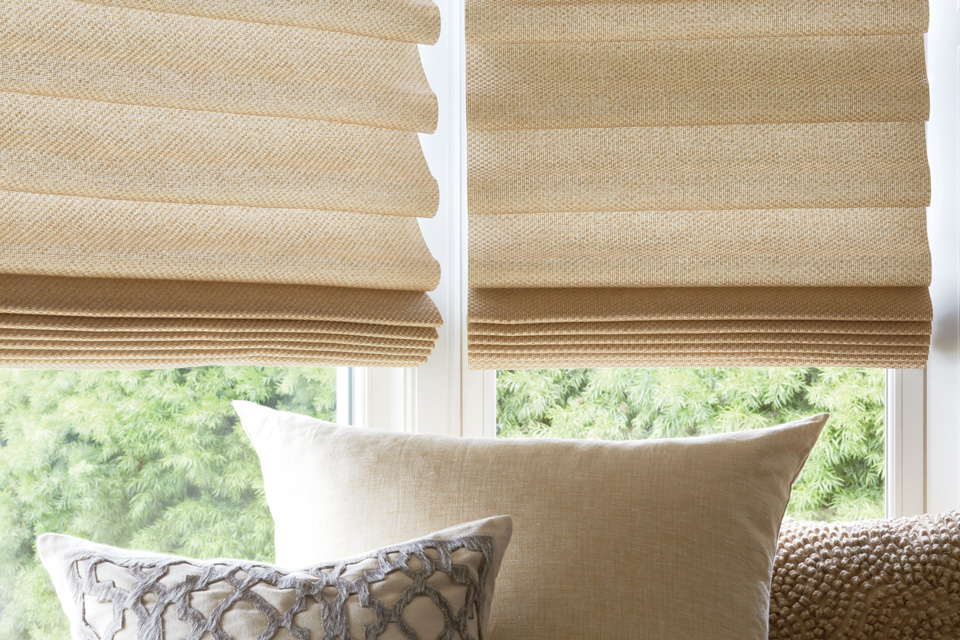 Like their traditional counterparts, Vignette® Modern Roman Shades are offered in both tailored (flat) and traditional (hobbled) styles. The most notable difference between a Vignette® Modern Roman Shade and a traditional Roman Shade is the operating system. Vignette® Modern Roman Shades uses a "cassette headrail roller system" that allows the fabric to be completely pulled up and hidden out view. This operating system allows for the latest in technological advances like the UltraGlide retractable cord system (a great safety features for children and pets) and an optional top down/bottom up option.
If you desire the traditional look of a Roman shade, consider a tiered design for your Vignette® Modern Roman Shades. The tiered design uses a continuous cord loop mechanism mimic the look of a traditional Roman shade. When raised, the tiered shade creates soft folds of fabric for a soft, valance effect.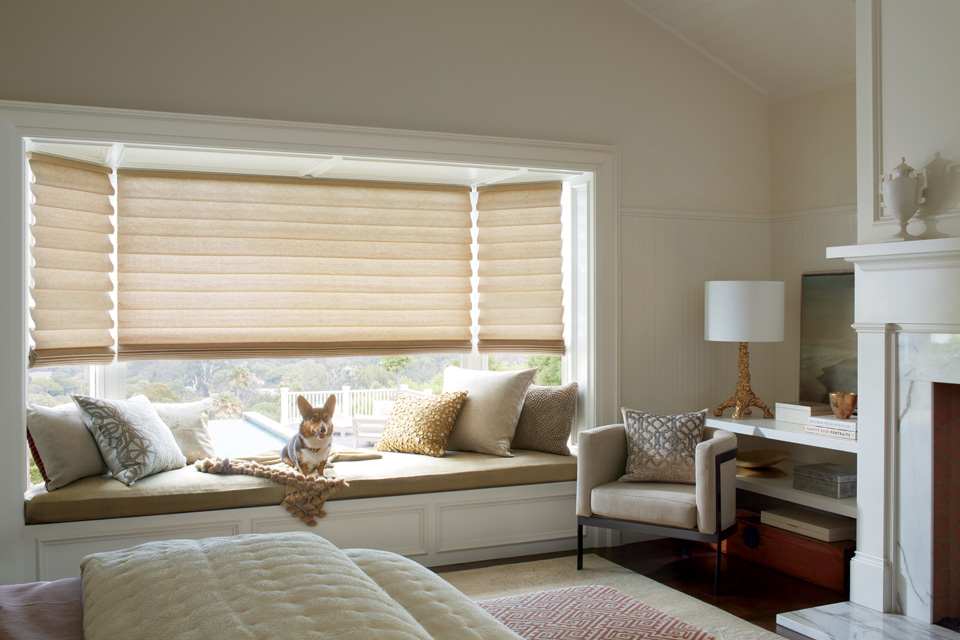 As with most shades, Vignette® Modern Roman Shades are good insulators. If you want the ultimate in insulation, request the Architella option that adds an extra insulating layer on the back of the shade, providing complete insulation and solar reflection. Vignette® Modern Roman Shades are also available with light filtering or blackout linings, making them a great choice for dining rooms and master bedrooms.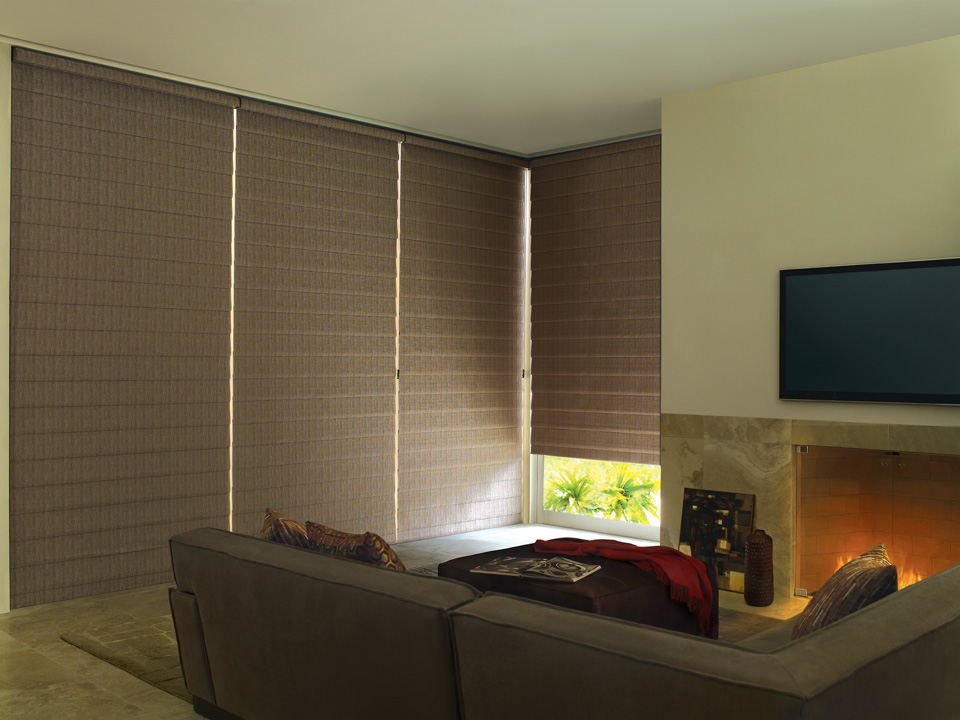 Available in hundreds of colors, patterns, and textures to complement any home décor, Vignette® Modern Roman Shades work great on French doors and as a finishing touch for shutters or blinds.
Do you have a room with a spectacular view?  Once again, Vignette® Modern Roman Shades are a great choice thanks to their low profile head rail which retracts completely to reveal a clean, uncluttered view from your windows.
The benefits of Vignette® Modern Roman Shades include:
Child and pet-safe operating systems such as UltraGlide and Continuous Cord Loop options
Tailored flat shades or standard hobbled shades
Modern classic Vignette® or tiered traditional Vignette® options.
Room darkening and insulating capabilities
Motorized controls for hard-to-reach windows
Ability to switch from complete privacy (shade down) to a full open view (shade up).
A design that complements other products like shutters and blinds and is a smart solution when treating "difficult" windows and doors.