Make an Entrance: The Benefits of a Professionally Organized Entryway
There's nothing wrong with the classic Welcome Mat, but we'd like to think that the true testament of a friendly home is the look and feel of the entryway. It's where you greet guests, see kids off for school pickups, and breathe a sigh of relief when you cross the threshold at the end of a busy day. Because it plays so many important roles, it's worth giving your entryway the professional treatment. Here are some of the ways a Carolina Closest Company designer and ORG Home products can help you create a welcoming, well-organized entryway:
Make a Great First Impression: The entryway must live up to a big responsibility — it's the first thing people see when arriving at your house. Custom storage in the finish of your choice is just the ticket for a hospitable space that fits with your décor.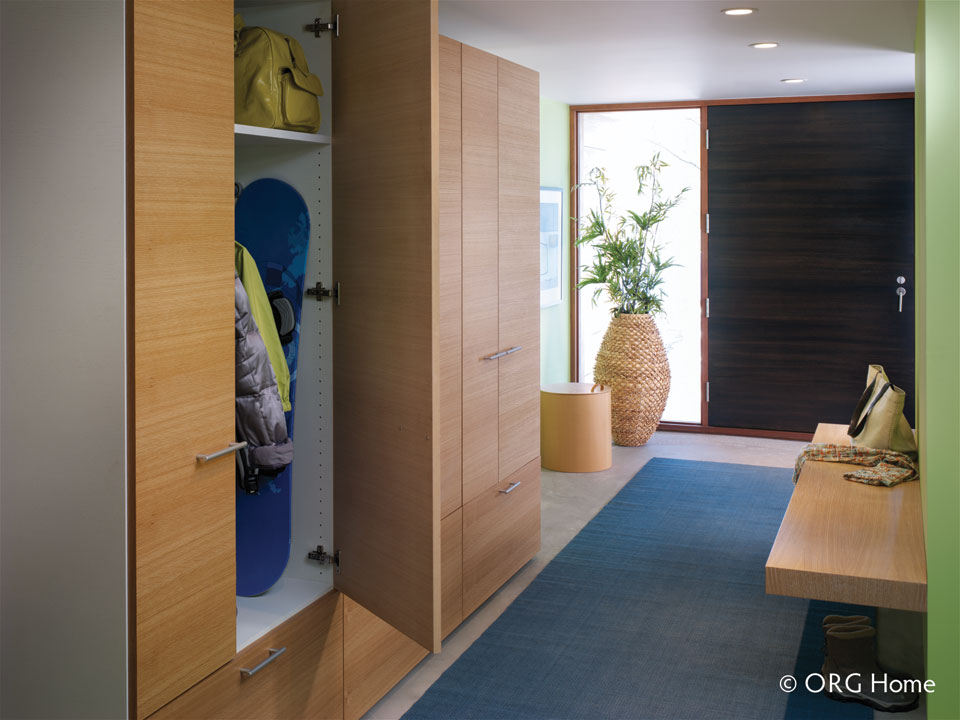 Maximize Your Space: Don't worry if your foyer is on the small side or if your mudroom looks more like a mud closet. Our ORG Home products can help you make the most of your space, no matter the size.
Put Everything in Its Place: We'll help you find the best ways to keep your everyday items in order with wall-to-wall storage, hooks, shelves, drawers or storage benches. There'll be a place to hang, hook, grab or stow everything from coats to boots to canvas grocery bags to umbrellas. Not only does this combat clutter, it also gives you a dedicated spot to corral the items you use every day such as dog leashes, keys and mail.
Get In and Out More Easily: You're on your way out the door when you realize you don't have your sweater. You're just about to leave, only you can't find the bag you'll need for the day. We've all been there. Designated cabinets will keep you organized, coming and going.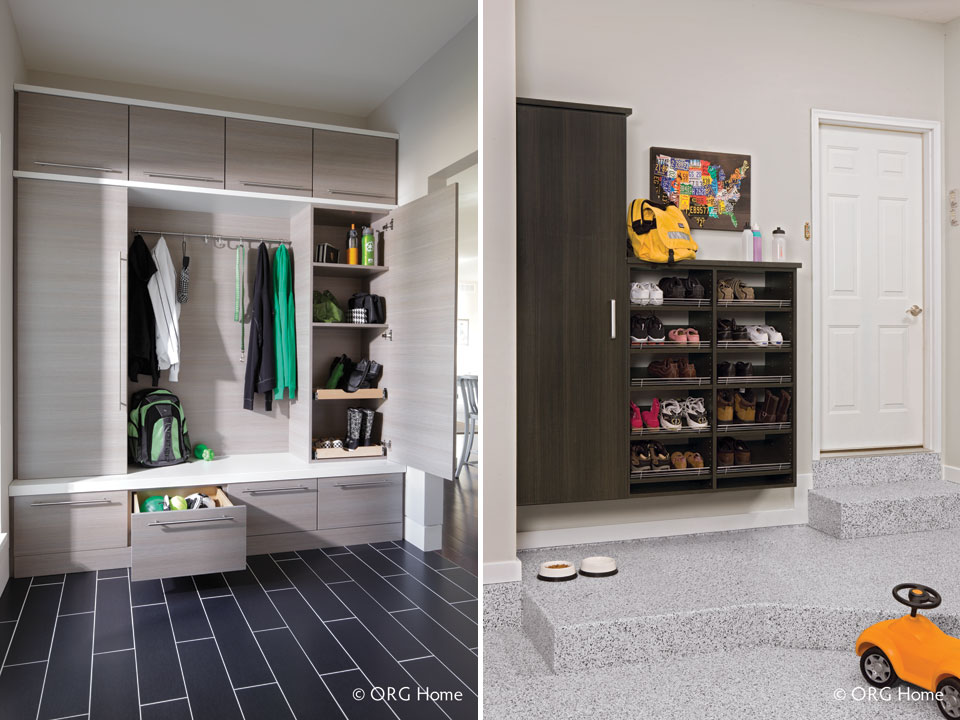 Conceal the Clutter: For those folks who only feel organized when things are tucked-away, we've got lots of options for containment. From wood drawers for shoes, scarves, and mail to cabinets that allow you to conceal sports equipment, backpacks, bags and outerwear behind closed doors.
Organize Your Shoes: Have you ever looked at the floor of your foyer and thought it looked like a shoe store exploded? A custom boot bench will not only create a natural spot for taking shoes on and off, but also store unused shoes for another day.
Get Keyed Up: Entryway organization is all about the details. That goes for tiny touches, like having a designated drawer or shelf for keys, phones, and sunglasses so they don't get lost in the shuffle.
Ready to welcome an entryway with professional style? Contact us for a consultation; we'll bring our organization and design solutions right to your front door!