Roman Shades
In the legend of the founding of Rome, twins Remus and Romulus are the central characters. Perhaps that's why Roman shades are window treatments that do "double duty". Not only do they serve as versatile and functional window shades; when raised, this window covering type also creates a beautiful valance treatment to accent your room.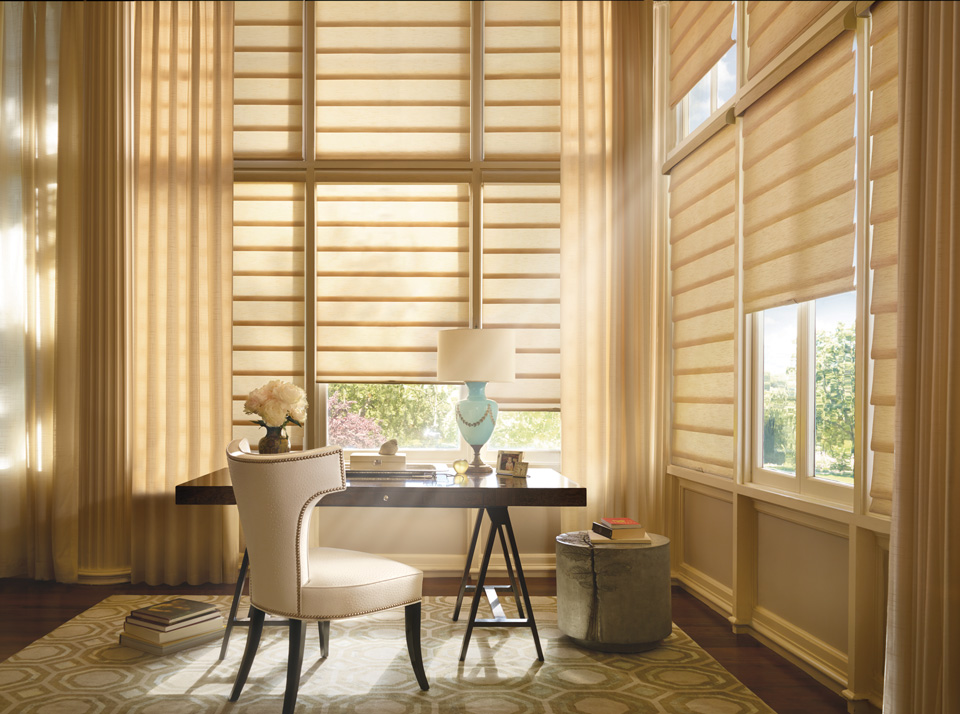 Roman shades offer the beauty and elegance of draperies with the functionality of window shades. Available in a wide range of looks from casual to elegant, they offer a full range of light control options, features, color choices, materials and patterns. There are just as many choices as there are tourists in Rome.
Roman shades come in many styles, such as casual, slatted, and dog-eared, to name a few. The two most popular styles, however, are flat and hobbled. With hobbled shades, the material is sewn in a "teardrop" design so the shade has soft folds, or hobbles, when it is lowered. For a more tailored look, consider flat fold shades.
Roman shades are the very definition of 'versatility'. Fabric choices are nearly unlimited: from linens to cottons to faux silks to blends, it can become a Roman shade. Like chameleons, they morph from casual to traditional to elegant, simply with the choice of different materials.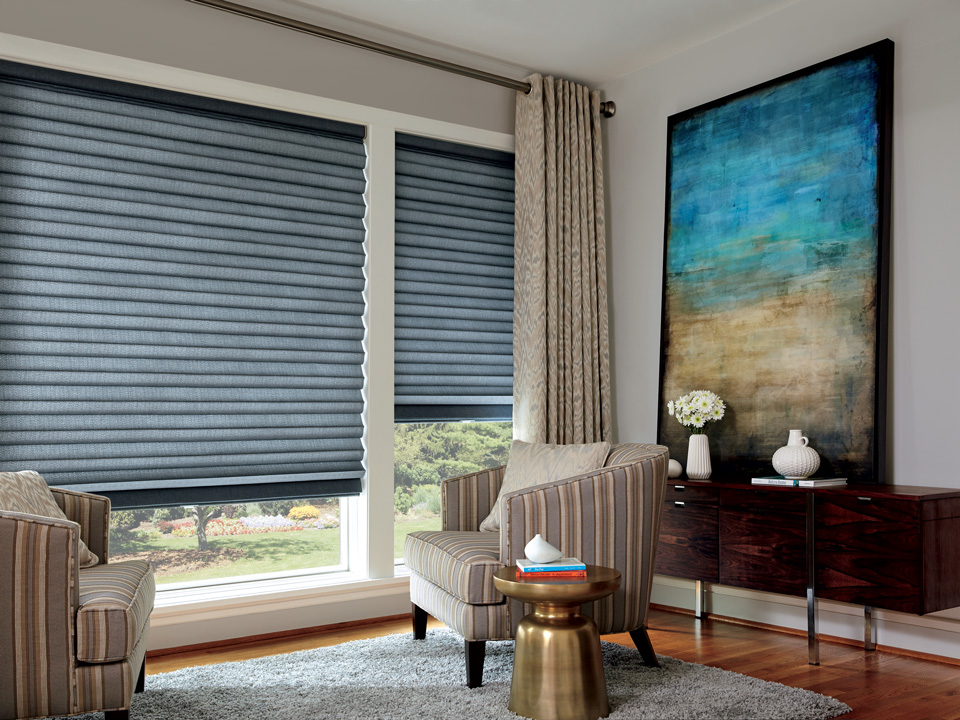 They are also one of the few window treatments that offer a full range of opacities, or degrees of light transmitted through the fabric. This is accomplished by changing or eliminating the backing fabric on the shades. Backing fabric choices include sheer, semi-sheer, semi-opaque, opaque and blackout fabrics. This means that you can design a Roman shade that will allow an abundance of natural light (sheer backings), filter light (semi-sheer, and semi-opaque, opaque backings), or darken a room completely (blackout backings).
Not surprisingly, Roman shades also offer many options when it comes to convenience and privacy. You can choose top-down/ bottom-up types that allow you to lower the shade from the top. This creates privacy on the bottom of the window while maintaining a view on the top. For a full view, simply raise the shade from the bottom of the window.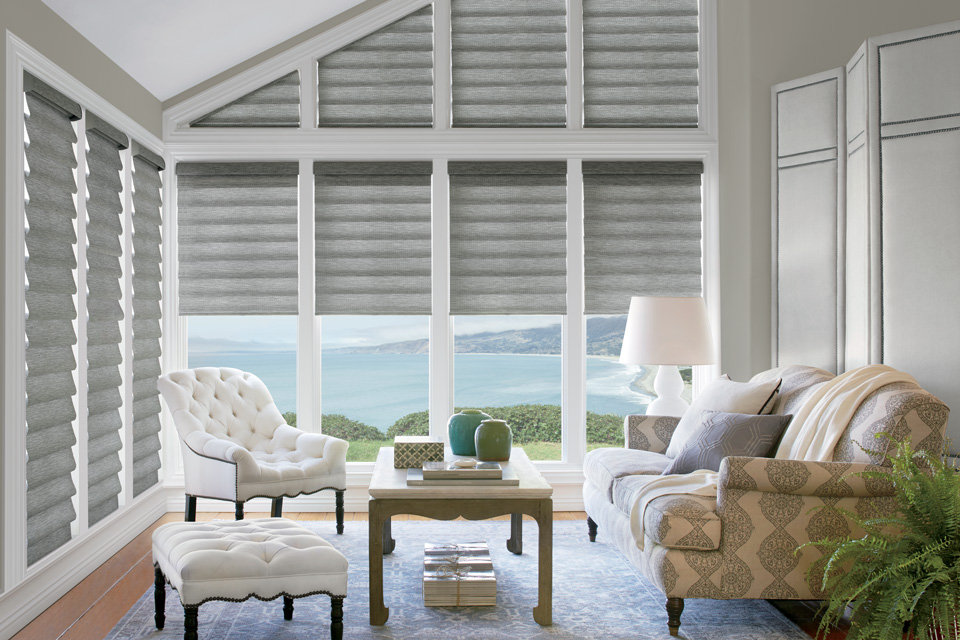 Cordless Roman shades create a neat, clean look while incorporating important safety features by eliminating dangerous dangling cords that can pose a strangulation risk for young children and pets. For the ultimate in convenience and luxury, consider motorized Roman shades which can be raised or lowered with the touch of a button.