A Home (and a Closet!) with a View
For two years, Christy and her husband searched in vain for the perfect vacation – and one day, forever—home. Finally, they decided to have one built. "My husband had two requests — a pool and a hot tub," Christy explains, smiling. "The rest was up to me." The result is a gorgeous transitional home with a clean, uncluttered style and a relaxed coastal vibe.
At the top of Christy's wish list was a house filled with light, so the builder included plenty of windows in every room — including the closet! Designed by Strickland's Home, this closet is much more than a place to store clothes and shoes; it's a relaxing haven complete with a seating area and a center island to hold — among other things — one's morning coffee or a glass of wine while the couple dresses for dinner.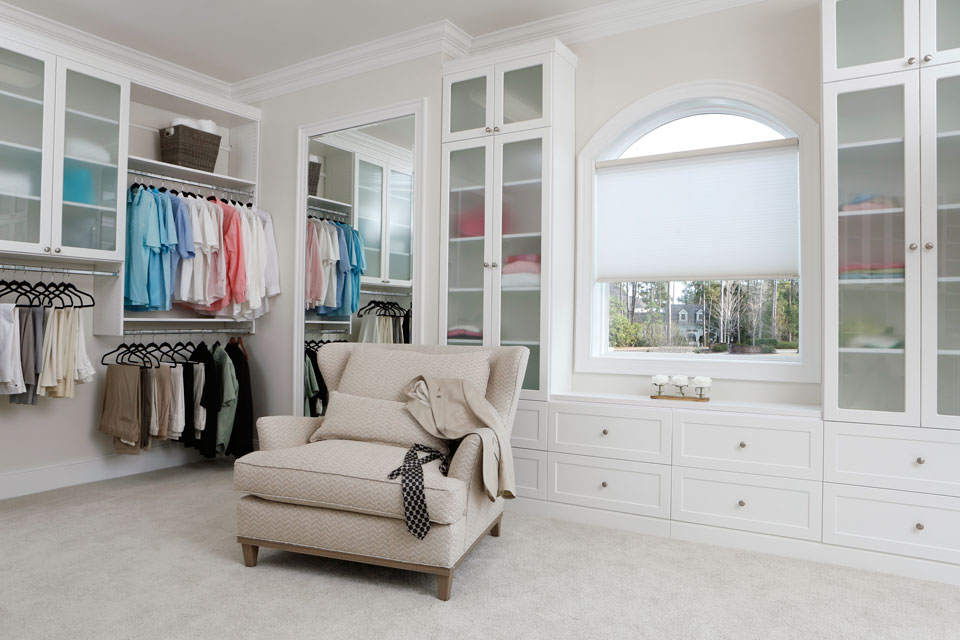 "We didn't intend to have a closet this big, but due to the structure of the house, we had no choice." Christy's not complaining—the closet, which rivals the size of most master bedrooms, is large enough for her wardrobe and his. It also includes a comfortable chair, a window seat with large storage drawers, plenty of shoe shelves with chrome fences, and many other custom features. The layout looks and feels like the local Wilmington boutiques Christy loves to frequent. "I feel like I'm shopping my own closet!" she says. "Now I just need to fill it."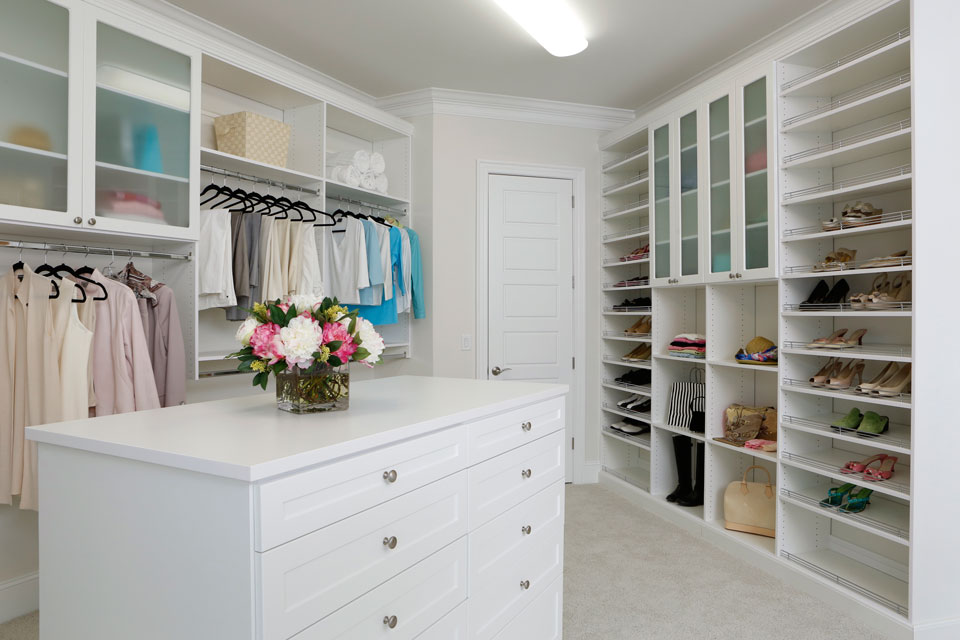 While retirement is still a few years off, the family enjoys regular visits to their new house, and not just because it provides a much-needed break from the long winters in Nova Scotia, where they currently live. "We'll be flying down to Wilmington this month," says Christy, adding one final, telling remark: "We're counting down the days until we come home."
To see a closet similar to Christy's visit our showroom on 2817 North 23rd Street. There, you can see a walk-in custom closet and discover how a Strickland's Home-designed closet can enhance your lifestyle, and make any house a home.
Strickland's Home Helped This Retired Couple Pursue Their Passions
When Charles and Valerie Johnston were nearing retirement, they purchased a home in Wilmington. It was a lovely house, but once they actually moved in, they realized it was too big for their needs. In addition to the upkeep a large home demands, it also had a sizeable yard requiring continual maintenance.
Realizing that taking care of the house would be a full-time job, the couple had a change of heart. They decided to relocate to a smaller patio home in an ideal location, which would give them the freedom to pursue their hobbies and passions and enjoy retirement to the fullest.
A true Renaissance man, Charles is an avid photographer, writer, and lifelong student (he's been taking college courses for his own personal development for the last fourteen years). His goal was a home that would encourage his passions, not limit them. With the help of Strickland's Home, he and his wife now enjoy their own home library, with custom shelving featuring their favorite books, cabinets for their collections, and two comfortable reading chairs.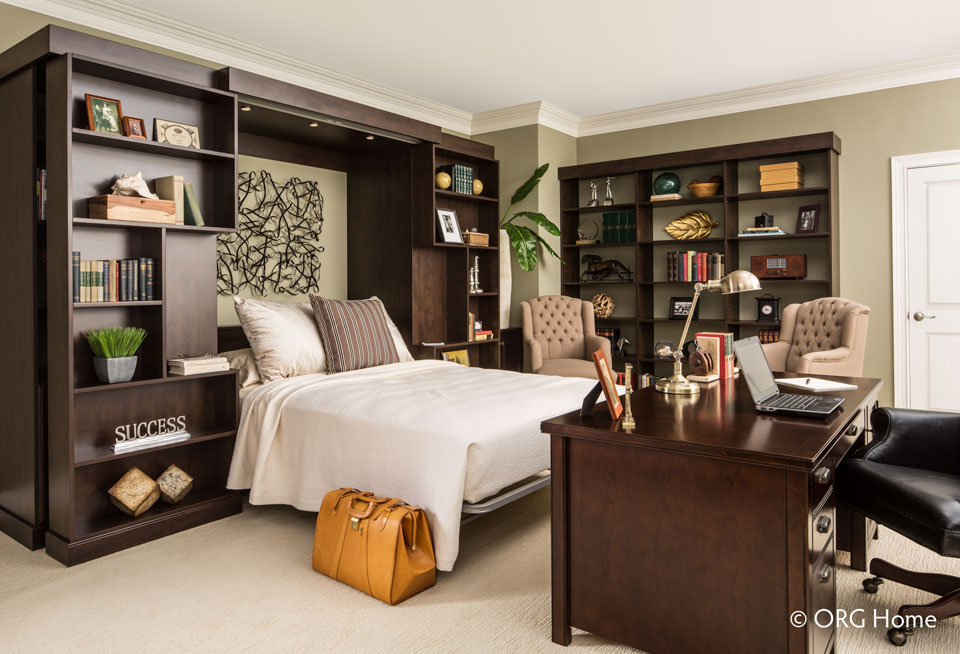 While the library is a space dedicated to reading and learning, the guest room does double duty. By day, it's Valerie's craft room. She's an avid rug hooker, and the walls are covered in her creations (many of which are inspired by her husband's photographs). There's plenty of room to set up and store her rug hooking equipment, thanks to the Murphy bed Strickland's Home installed. When the grandkids are visiting, it's easy to pull the bed down from the wall at night, instantly transforming the room into a comfortable place for guests as needed, without sacrificing space year-round.
Speaking of a smart and efficient use of space, the master closet is one of the couple's favorite features. A compact galley closet, it's clean and organized, just like the rest of their home. Both his and her wardrobes are within easy reach, thanks to the way it's organized.
Thanks to Strickland's Home's design assistance, Charles and Valerie are able to follow their hearts and pursue the retired life they'd always wanted — one that honors their eclectic passions and vibrant personalities, and gives them the freedom to truly appreciate their lives as retirees.