Solar Shades
What's the most common question we hear in the window coverings industry? "We don't want to block our view, but we do want to control the light and heat coming in the room… is there anything out that that will do that?" Often, the answer is: "Solar shades".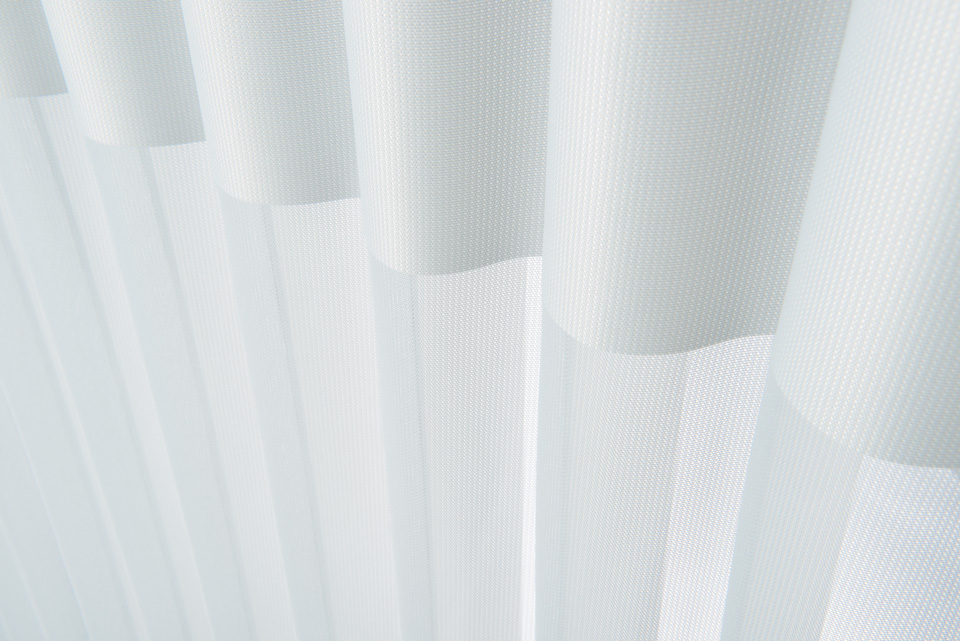 Solar energy is great if you are growing a garden or charging solar panels, but it can be terrible for your electricity bill. It can also fading your rugs and artwork, and cast glare on your big screen TV or computer monitor. In a home or office, control solar energy is essential.
Solar shades are high-tech roller shades, made using a solar screen fabric. Solar screen fabric is made of an open weave mesh material available in a wide variety of colors, patterns and weaves (which make them appear more 'open' or 'closed'). These fabrics control solar energy, meaning radiant light and heat from the sun, while still allowing some light to filter into the room. Likewise, due to their partial transparency, you retain a view to the world outside. According to Insolroll, a leading authority on solar shades, "solar screen fabric tends to fall into three categories; dark fabrics, light fabrics and high performance reflective fabrics." Each of these fabrics has its own niche in solar energy control. And, all three fabric types offer a wide array of choices from simple to patterned designs.
Dark solar shade fabrics provide excellent glare control, making them ideal for SuperBowl Sunday. When it comes to heat control, dark fabrics reflect less heat than light fabrics earning them only a "fair" score. They tend to absorb heat and keep it at the window until it dissipates. Yet, dark solar shade fabrics are excellent for emphasizing the view outside a window, doing so more effectively than their light-colored counterparts.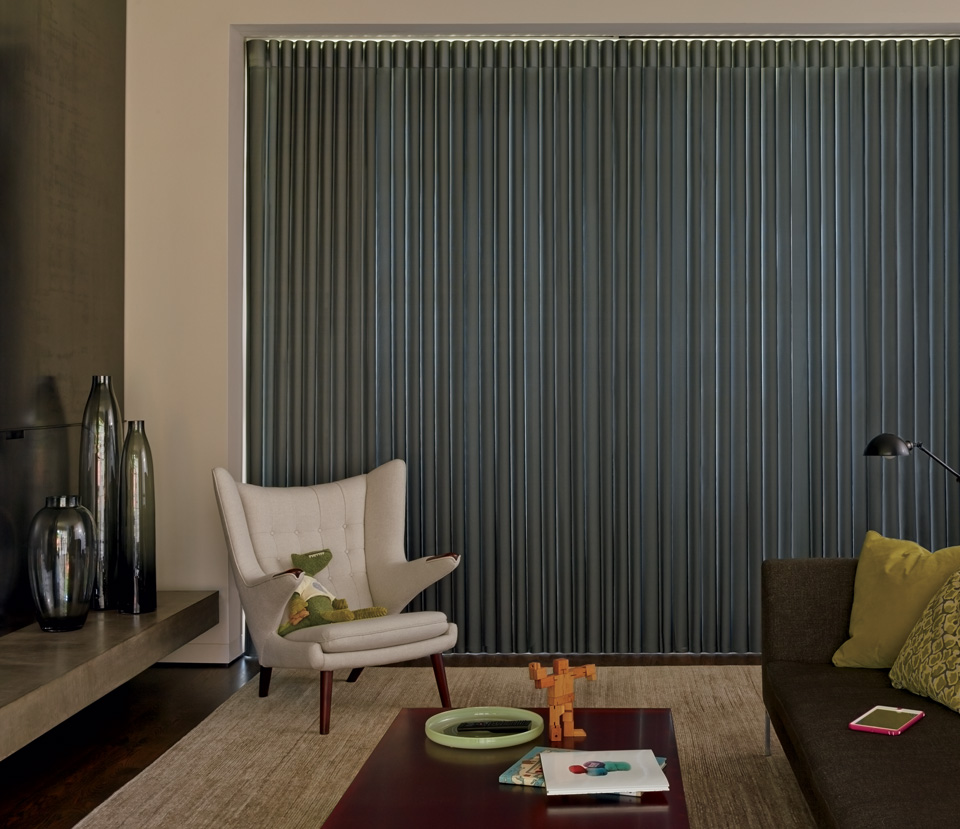 Light solar shade fabrics are more effective at heat control than dark fabrics, reflecting solar energy away from the room. That said, they do let more visible light through the shade. This visible light reduces the clarity of the outside view, but leaves the room feeling very bright and cheery. Light solar shade fabrics are ideal for sun rooms.
If you have an "extreme heat" issue, consider high performance reflective fabrics which have a silver reflective backing on the exterior, regardless of their decorative color on the side facing your room. Providing ultimate heat and glare control, the reflective backing still allows for a partial view to the outside. Worried that a reflective fabric will make the outside of your window look like they are wrapped in aluminum foil? Don't be. The light reflecting off the silver surface actually makes the shade appear white from the outside.
Today's high-tech solar shades come with impressive options and operating systems. Gone is the finicky spring roller of years past; now, solar shades feature clutch rollers or motorized rollers. With the pull of a cord or the press of a button, the shade can be retracted or stopped at any level. Likewise, solar shades used to feature a plain, unsightly roller at the top, but now modern solar shades have "cassette headrail" options that hide the roller in a designer case which is covered in your choice of fabrics.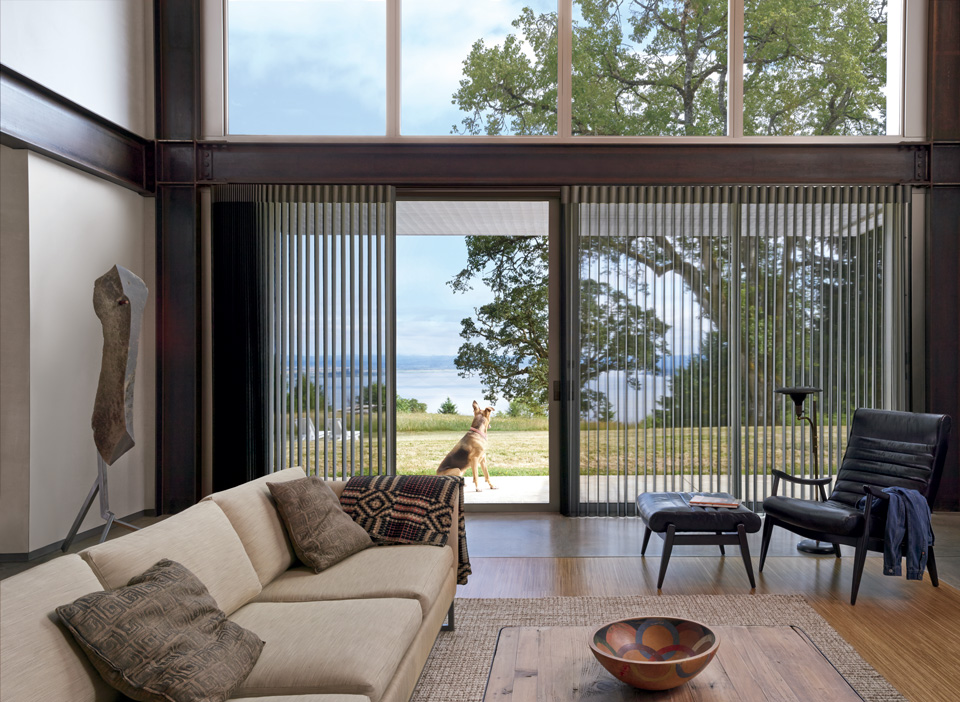 Maintenance is no longer an issue with new solar shades because they are constructed with a PVC-covered polyester fabric which can be washed with soap and water or even hosed down if mounted on a window's exterior. With exterior installations, we also use stainless steel and aluminum hardware to make rusting a thing of the past.
Solar shades are an excellent option for controlling glare, fading, and heat gain while still providing a view to the outside.
Solar shades can be used on exterior porches and sun rooms, using stainless steel hardware and wind cords.
Solar shades are easy to clean.
Solar shades come in a wide variety of fabrics and designs, making them suitable for both commercial and residential applications.
Some Things to Consider Before Purchasing Solar Shades:
During the day, solar shades do provide privacy. You can see out, but the world cannot see in. In the evening, however, that reverses. If the lights are on inside the building, people outside can see in, but the view looking outdoors is limited.
Since solar fabrics are made of a mesh material, they sometimes create a moiré effect when installed over existing screens (like screened-in porch). This moiré effect creates wavy lines that some people find distracting and unsettling.