Hunter Douglas Palm Beach™ Shutters
It's tourist season here in Wilmington, NC and everyone loves coming to our beaches for vacation.  But what about the locals who are lucky enough to live here year-round?  To enhance the feeling of vacationing in your very own home, consider plantation shutters.  Some of the world's best hotels and spas feature the very shutters that we sell right here in our Wilmington, NC showroom.  A classic vacation-inspired shutter, the Palm Beach™ Shutter by Hunter-Douglas is a high-quality product that is durable and reliable.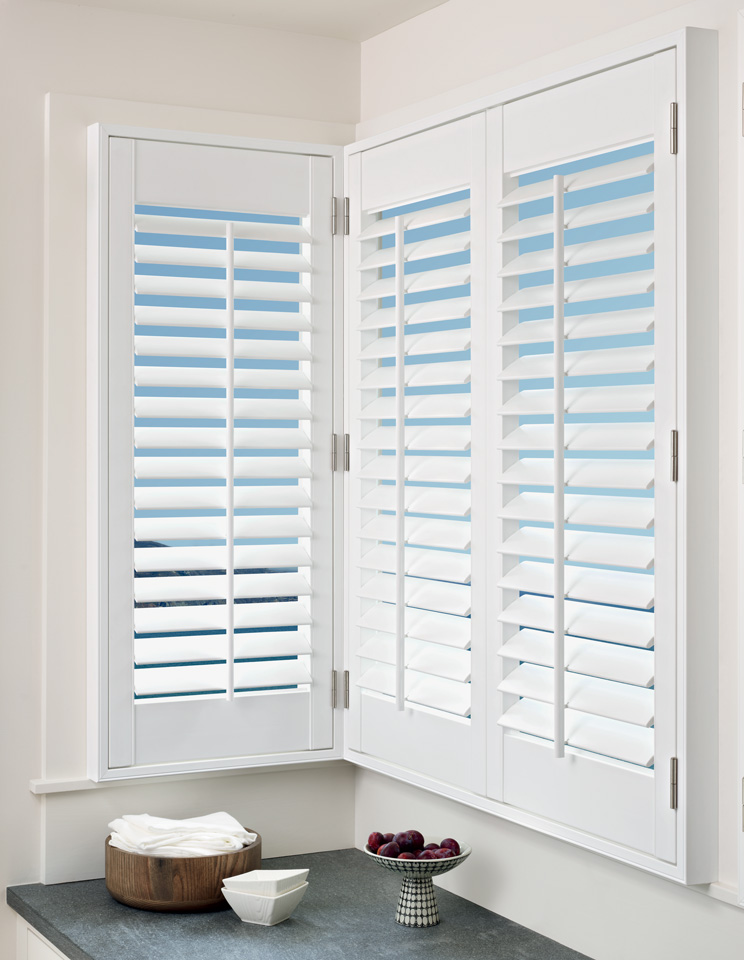 Palm Beach™ Shutters are an excellent option for homes with beach-inspired style and relaxing ambiance.  Who needs a vacation in the Bahamas when you can bring tropical style to your home with these shutters? You'll feel just like a guest at the famous Coral Sands Hotel in Harbour Island, Bahamas where the Palm Beach™ Shutters are the hotel's signature – along with the resort's pink sand beaches. These shutters are the perfect beach accessory at luxury resorts from the Caribbean to the Pacific. You can also capture the ambiance and cool breezes of Hawaii's Moana Surfrider Resort with these window treatments.
Dreaming of a classic American vacation spot instead? Take your cues from the Five Gables Inn on the Chesapeake Bay, and pair traditional American style with the Palm Beach™ Shutter in your own home. You'll find that this shutter goes with a variety of home styles. Not only are these shutters beautiful, they're functional, too.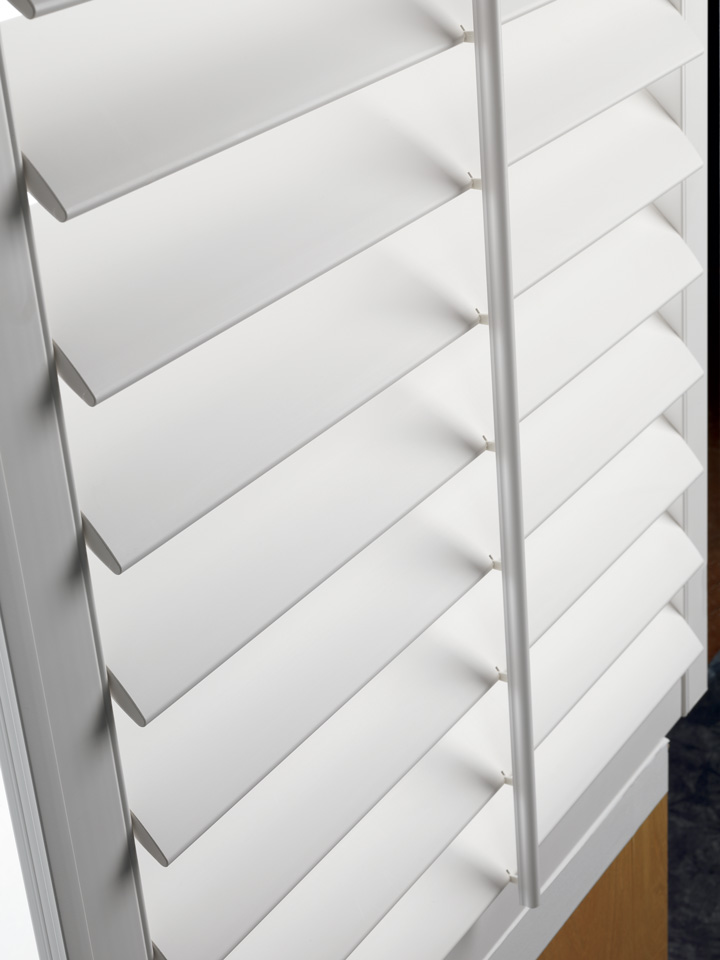 These gorgeous shutters have the classic resort style that you love in a material that is more modern and convenient than other options. Constructed of a durable poly satin, Palm Beach™ Shutters are tough enough for commercial installations. Because of their quality construction, they are guaranteed not to warp, crack, or fade, making them an excellent option for sunny climates.  That also means that they are more affordable than other window treatments that will need to be replaced with wear. Palm Beach™ Shutters are extremely popular in luxury hotels, resorts, and and bed and breakfasts, so you know that they will stand up to the demands of your family's busy lifestyle. Plus, they are green-certified, making them environmentally friendly.
At Strickland's Home, we can help your bring the beach into your home. Call us today at 910.762.0944 or request an appointment. Our dedicated team can provide you with the high quality customer that will make selecting and installing your window treatments as easy as going on vacation.