Organize Your Garage
Get geared up… it's time to organize your garage. Too often, we treat this space as just a glorified parking spot — when the reality is that there are endless customization possibilities to make it a special spot in your house. But what kind of custom garage is right for you? To get you inspired, we've dreamed up different garages for every type of home or personality. Find the best one for you below!
The Full House Family Garage: Are you always on the hunt for a place to keep holiday decorations, sports equipment, and games? ORG Home's full back panels, thick sturdy shelves, bike racks, and customizable sports lockers are the perfect solution. They're big enough to store every sports accessory and helmet, but sleek enough to serve as part of your garage's overall look. And with heavy-duty hooks, adjustable shelves, and pullout baskets, you'll keep everyday items close at hand, but hidden from view.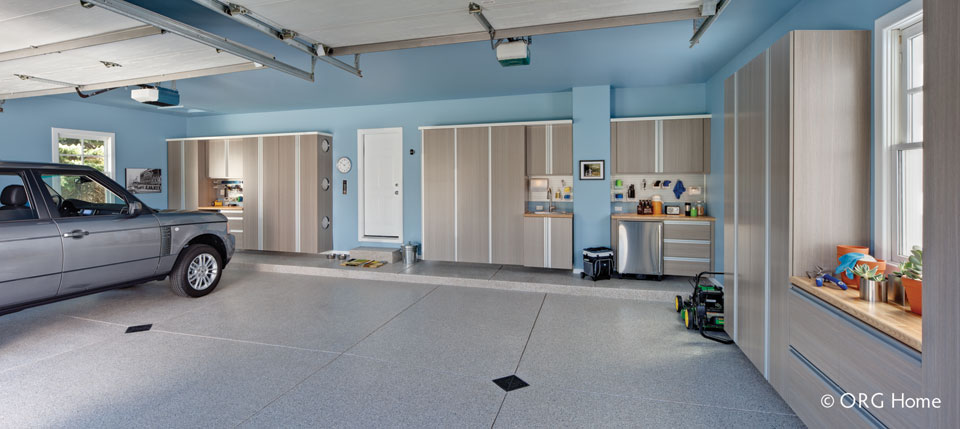 The Handyman's Haven: This one goes out to the carpenter, the DIYer, the hobbyist in your home. We know it's important to have a workbench suited to your tasks and ample room to store your gear. We'll set you up with both. We also have showroom-style display cases, integrated lighting, heavy-duty steel hooks, plastic bins and baskets for rearranging or hanging tools. Are seeds more your speed? Try a garage-based garden station with cabinets and drawers for trimmings, pots, and rakes.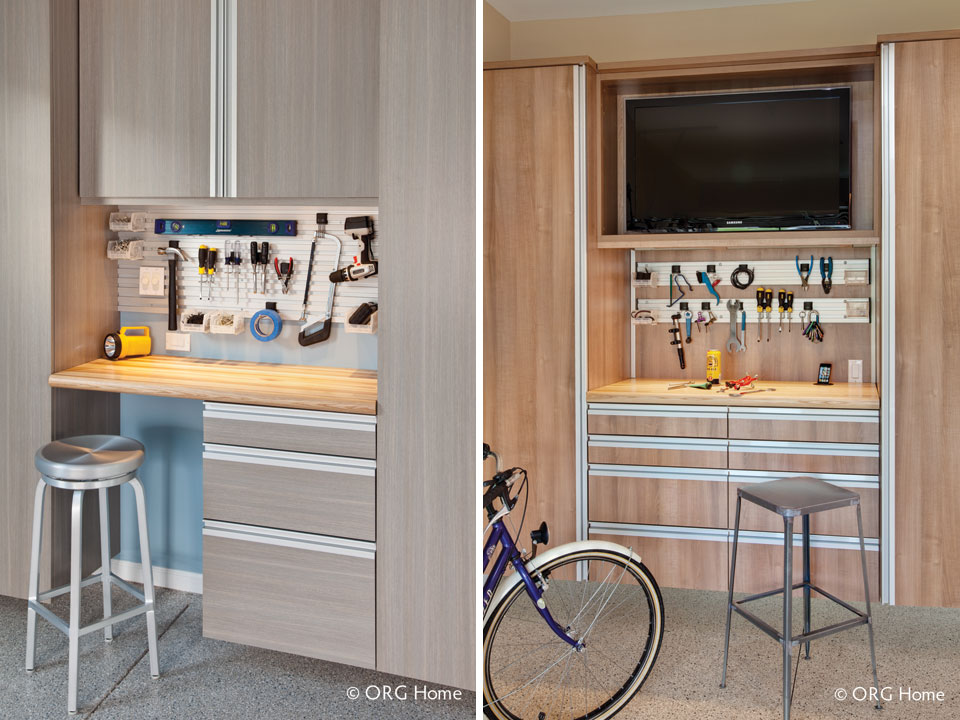 The Type-A Garage: If your ideal garage is less oil spots and junk drawers and more an ode to neatnik perfection, we can help. Our durable wall cabinets personify the a-place-for-everything philosophy and hang off the ground to allow for easy cleaning underneath. Our ventilated cabinets are good for storing and concealing cleaners and chemicals. We can even provide a built-in sink so you can wash up before entering the house.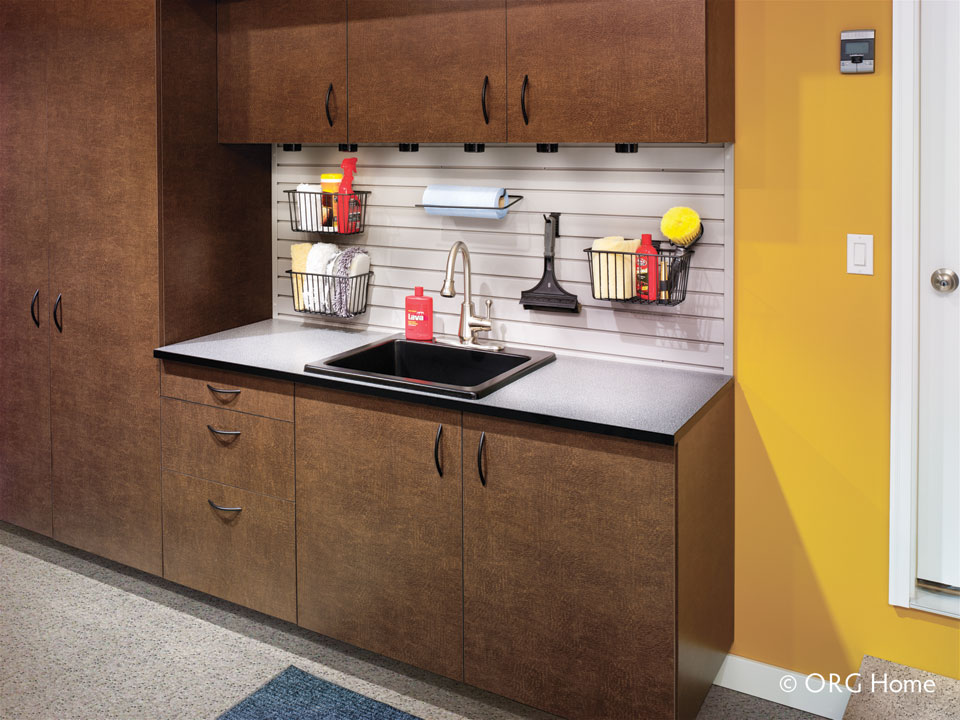 The Party Garage: Savvy hosts know that the garage has a lot of potential as a teenage hangout, man cave, and viewing spot for that neighborhood 4th of July parade. To aid this mission of recreation we can outfit your space with any number of extra fun features: an entertainment center for catching the game, a beverage center and recycling bins for parties, integrated audio for music, and custom cabinets for storing lawn chairs and pool equipment.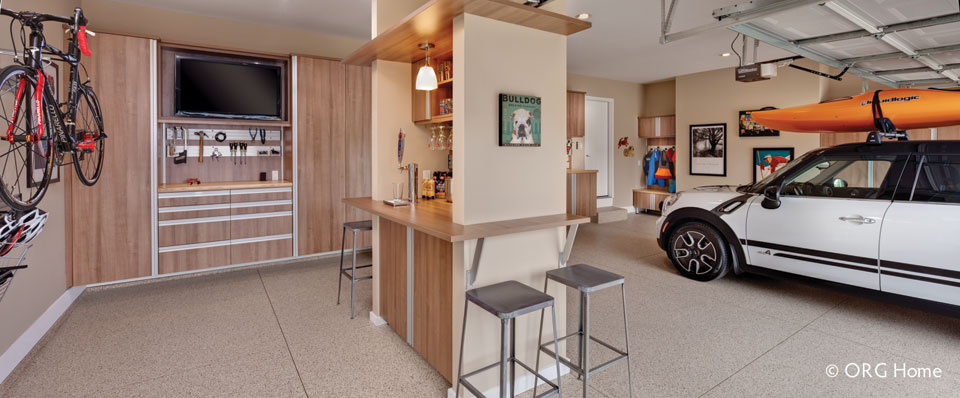 The Car Collector's Paradise: Anyone who's dreamed of being the proud owner of a classic ride has probably also envisioned the ideal space to work on their dream car, too. That's where a custom garage comes in. Here are a few ideas to get your motor running: a convenient workbench, targeted lighting, hideaway storage for mufflers-in-progress and more.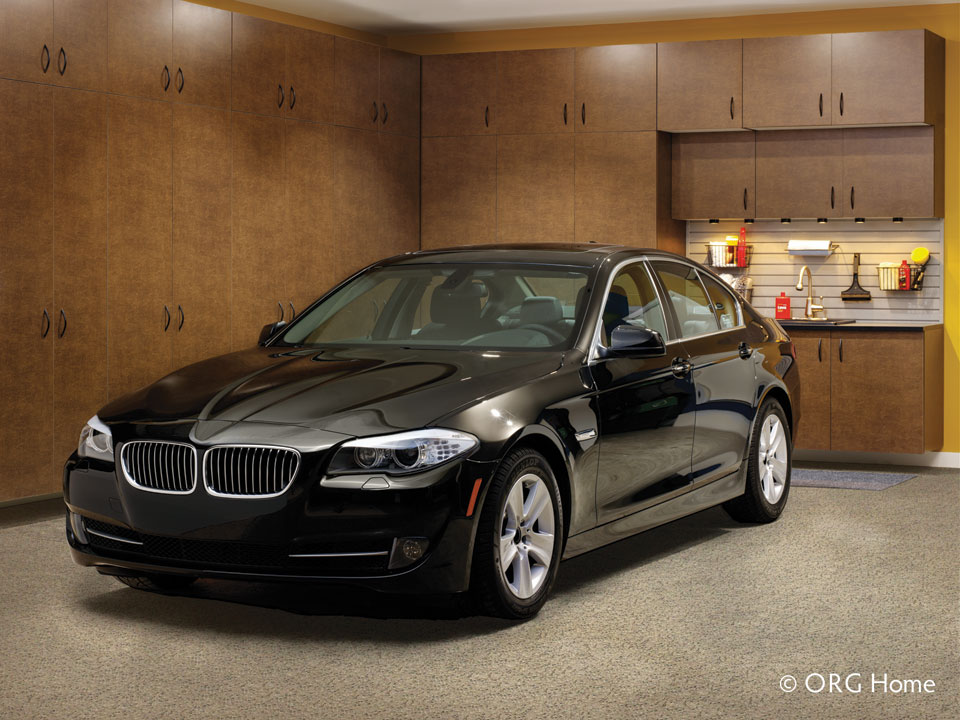 Want to give your garage a good makeover? Visit the Strickland's Home showroom or schedule a time when we can chat about a custom system for your garage.