Customer Praise for Strickland's Home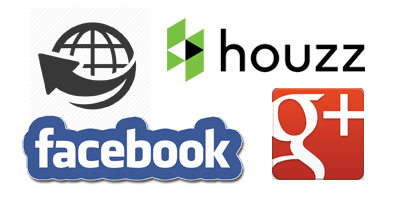 Across the internet, you'll find happy customers sharing stories of their experiences with Strickland's Home. Here, we've compiled excerpts from some of their reviews for you:
The Finest Organization I've Worked With
This is absolutely the finest organization I have had the pleasure of working with. The folks at Strickland's pay attention to detail and most of all, they listen to the customer. We relocated to Wilmington two years ago, and Strickland's was recommended by the builder. We started with blinds and shades and then added an entertainment center, which is the envy of the neighborhood. I would definitely recommend Strickland's to all friends and neighbors.
— excerpt from a Houzz review
Shiny, Beautiful Closets
Our new closets are wonderful. From start to finish, Don and Jamey were fantastic — professional, skilled, personable, and easy to have around. Now, we have shiny, beautiful closets, and not a speck of dust.
— excerpt from a Houzz review
More Than Five Stars
If we could give more than five stars, we would. The whole Strickland's team has been wonderful. We moved into a new home and needed window treatments throughout. They handled minor adjustments professionally and in a timely manner. We love our new home and can't imagine moving, but if we did, we would certainly use Strickland's again.
— excerpt from a Google review
Outstanding Products, Hands-on Customer Service
Strickland's Home has our highest recommendation! The outstanding products and hands-on customer service we received from Fred and his team to furnish the window coverings in our first home in 1999 in Porters Neck Plantation led us to seek them out again in 2006 when we built our 3,200 square foot home, and then again when we downsized in 2014 to our present smaller ranch home. Should we choose to refurbish our present home or another future home, you can be assured we will rely on the competent, reliable, efficient Strickland Team headed by the outstanding leadership, warmth and friendliness of Fred Kumpel.
— excerpt from a Google review
Beautiful Fabrics and Products for Every Taste and Budget
I truly can't say enough positive things about Strickland's Home. I have used them personally, and as a real estate agent, I have referred several clients to designer Joelle Ando. Joelle is professional, knowledgeable, and has a terrific flair for design. Strickland's has beautiful fabrics and products for every taste and budget.
— excerpt from a Google review
Perfectly Organized; Totally Custom; Love It!
I let the Strickland's design team determine how to make the most of my small pantry space, and they did not disappoint. Now, my pantry is one of my favorite features of the house — every inch of space is well-utilized, and there's a place for everything! Thanks to Fred and the Strickland's team for designing my perfectly organized, totally custom kitchen pantry — I love it!
— excerpt from a Google review
Finish Homes Beautifully
Our building company has had the pleasure of working with Strickland's for several years, on several of our high-end custom homes. Our clients have been pleased with their products and service, and they have been very easy to work with. The custom homes that we build require the best products and furnishings at the end of the construction process, and these folks have always come through to finish out our homes beautifully.
—excerpt from a Houzz review