Craft Room and Creative Spaces
You've got glitter galore and a hoard of ribbons, beads and fabric. You have enough scrapbooking materials to make an album for every month and occasion. Or perhaps you're being overrun by pastels and paintbrushes. It's not enough to have a designated drawer for your artistic pursuits—you need a serious creative space to back you up.
Strickland's Home is ready to fill the role of your muse by working with you to make your transform your dream of the ideal craft room, sewing room, art studio or other creative space, into a reality. Here are a few ways we can help you create the perfect retreat: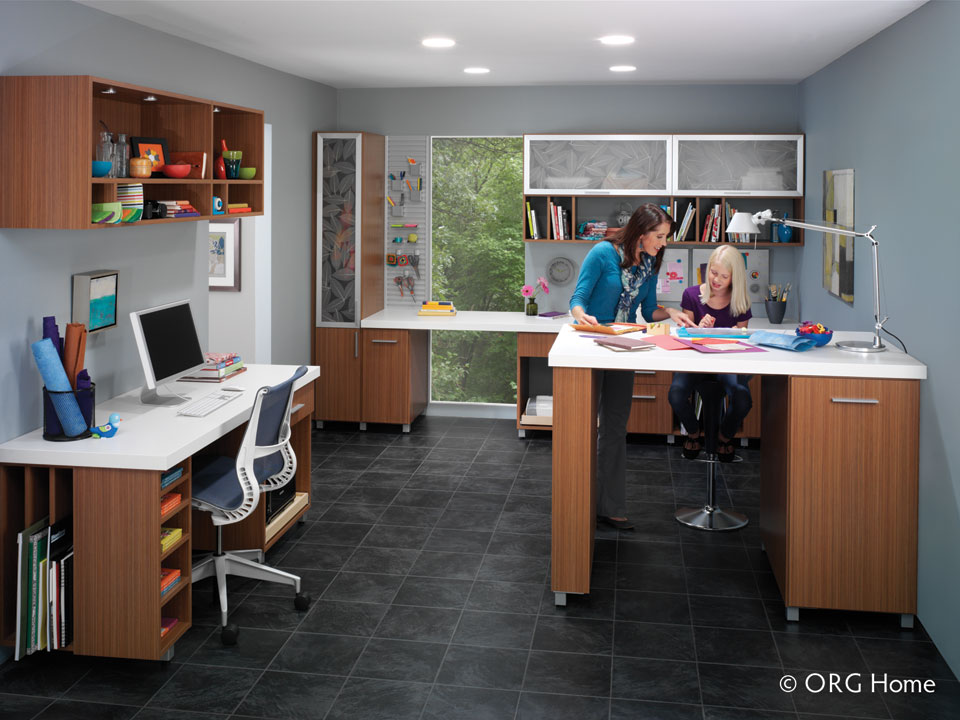 Make Room for Creativity: We understand that workspace is extra important when it comes to channeling your inner artist. A stand-alone, counter height island, with open access from all sides will give you room to spread out—and even provide extra storage for tools or gift wrap.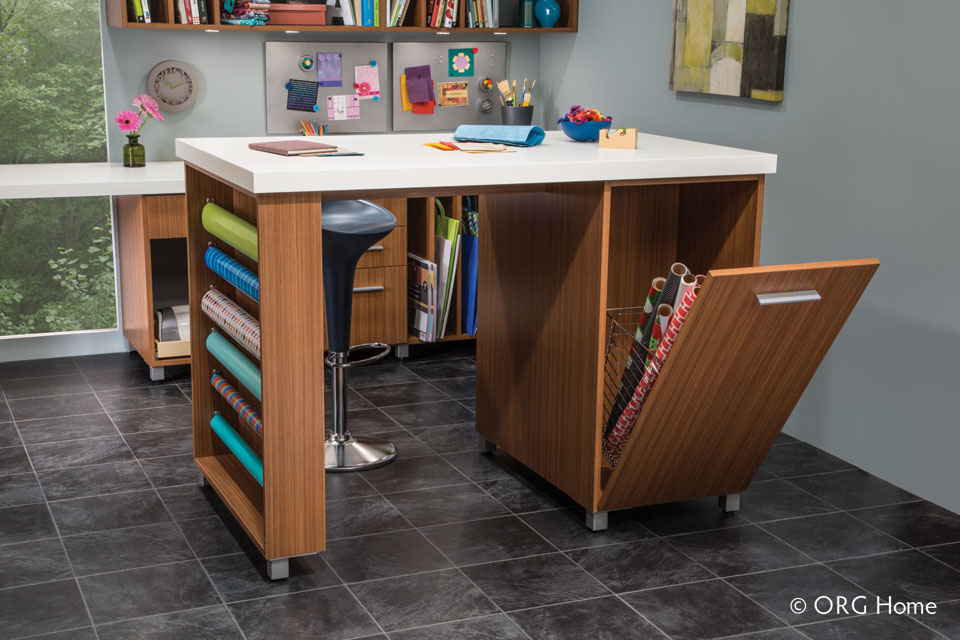 We'll help you come up with the perfect combination of our open shelving, closed storage, and full-extending drawers. The goal is simple: you should be able to tame your stacks of supplies, grab the things you use most quickly, and hide seasonal stuff out of sight.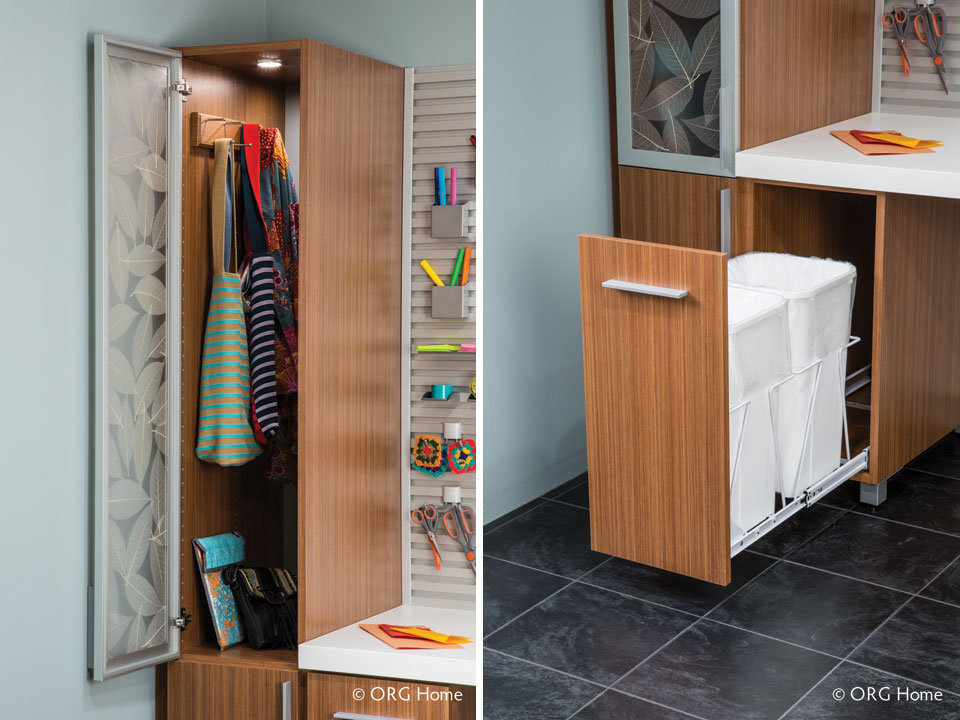 Design a Custom-Crafted Space: Let's talk customization. Our translucent 3Form resin panels are all about form and function, concealing shelves and fitting into the style of your craft room. We illuminate cabinets, install hooks to keep tools handy, and add adjustable shelves and bins for all your catch-all needs.
If technology factors into your creations, we'll set you up with a station that allows space for computer gear, printers, and filing. If a sewing machine is more your speed, we can help with that too, designing a work station for your machine that also houses convenient places for all your baubles and threads.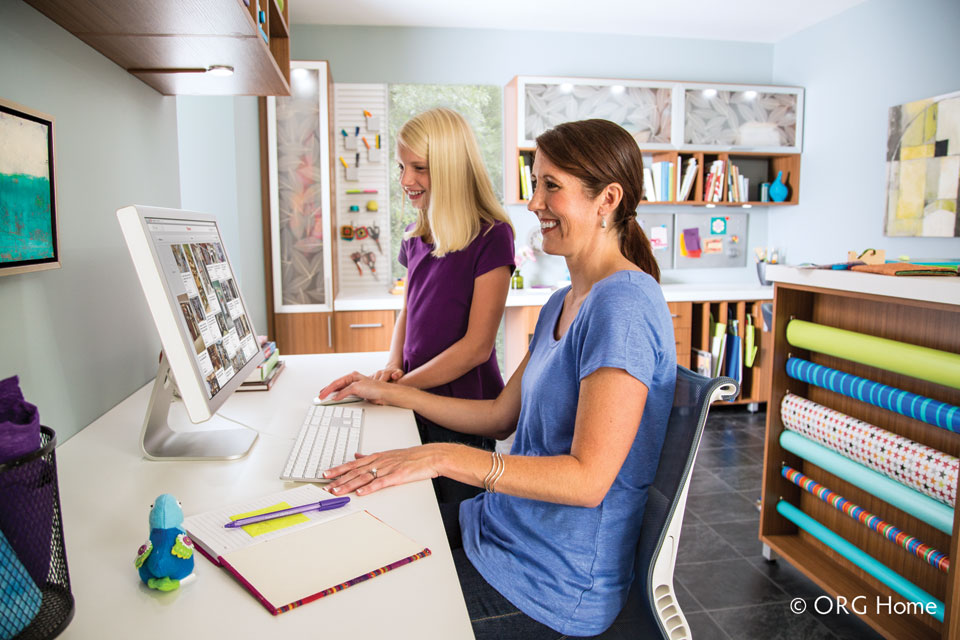 Get Inspired with Bright Ideas: The last thing you want to do in your craft room is squint—even if it worked out for Monet. We'll determine optimum lighting for your space, including natural light, overhead light, and task lighting for small-scale projects.
And, with a dedicated display space, when you're not working on new projects, you can sit back and take a gander at completed masterpieces. Or, find new inspiration in your beautifully showcased supplies.
Wrap It Up!: Inspired to create a craft room, artist's studio, or gift wrap room of your very own? Schedule a complimentary meeting with a Strickland's Home designer and we'll get you started!