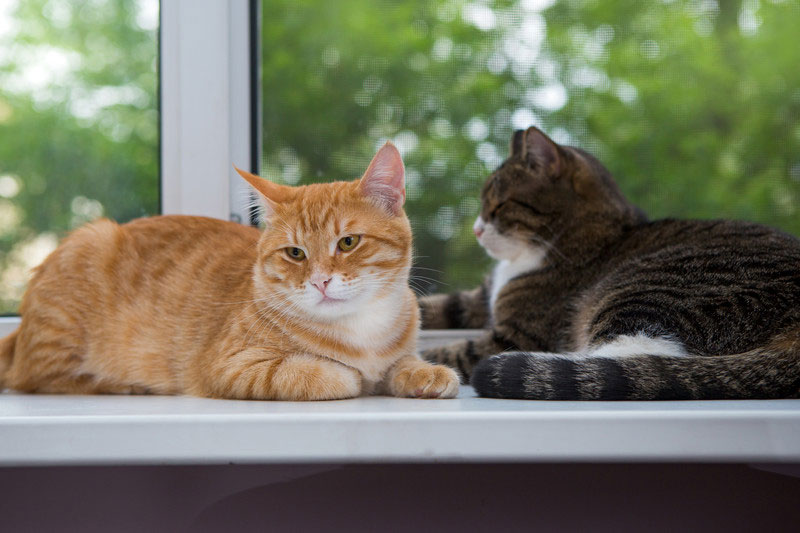 As any cat lover knows, Cat vs. Window Blinds can become a real showdown; in fact, there are thousands of Youtube videos that prove it! There are plenty of kitty-occupied households here in Wilmington, NC and we've heard our fair share of stories that involve felines who are frenemies with window coverings. That's why we decided to compile a few tips and tricks for avoiding all kinds of window blind cat-astrophes. Read on:
My cat is a Peeping Tom who hates view-blocking window blinds but I like my privacy. How can we keep the love alive?
Watching the world go by is kind of like kitty TV. Some experts even believe that visual stimulation is one of the top requirements for a happy indoor cat. But does that mean you have to live as if your home was a fish tank? Like any loving relationship, the answer is compromise. Consider designating one window as the uncovered cat spot and applying your favorite window treatments to the rest. Another option may be to install a combination of cat-proof window blinds and café curtains, which would allow for both privacy and a controllable view.
My ninja cat bends blinds in order to get behind them. Afterward, the blinds are all out of sorts (and so am I). Help!
It's not unusual for cats to bend aluminum blinds into an origami mess. The solution may be to swap your blinds for a different kind of window covering. For example:
Vertical blinds: When your cat slips behind vertical slats, they'll fall right back into place. If a louver or two does get damaged, you can order individual replacements instead of getting all new blinds. Plus, pet hair can be easily removed from blinds with a quick wipe.
Roller shades: Roller shades can be made of almost any type of fabric, wallpaper, or vinyl cloth, you can easily control the amount of light and privacy you get. The key cat facts are: Cats can easily slide behind roller shades without damaging the shade. Unlike mini blinds, these window coverings don't attract dust or pet hair. There are even cordless operating systems for cats who can't resist batting strings.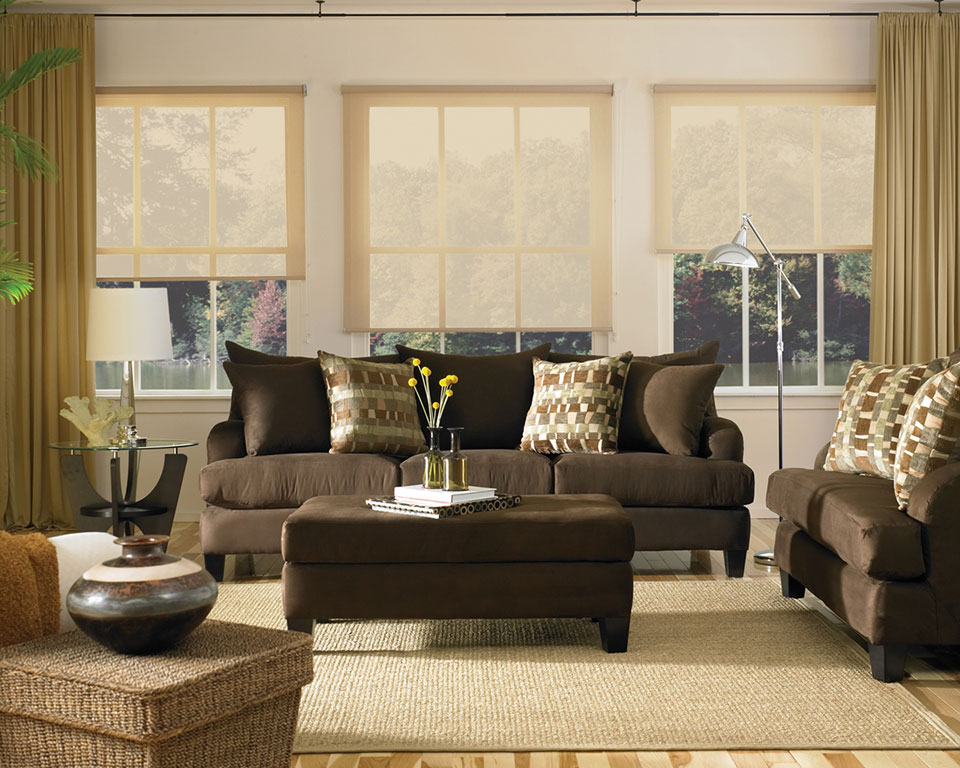 Faux wood blinds: If you'd really like to stick with the look and function of traditional blinds, faux wood blinds are much more heavy duty than plastic or fabric versions, and therefore more cat-resistant.
My cat fought the curtains and the cat won. Having a home with un-clawed drapes is just a dream. Is this the curtain call on my window coverings?
Ah, yes. The cat-curtain controversy is a tale as old as time. If you haven't already done so, it's a good idea to provide your cat with a tower or post as a scratching and climbing alternative. If you're beyond such measures, don't despair. Try exchanging your curtains for plantation shutters. These interior shutters will complement décor like draperies but hold their own against an active cat and resist pet hair better than curtains. They're extremely versatile, can be made with faux wood, and have even been operated by cats. If you simply can't let go of curtains, we recommend opting for inexpensive and machine washable material. It's also a good idea to skip puddled drapes—their extra-long length is just begging for claws and climbing.
What else do I need to know about cats and covered windows so that my next window treatments live long and prospurr?
We already talked about the downsides having a cat and aluminum blinds or curtains. You should also keep in mind that some cats look at woven wood shades and see scratching posts. Cordless blinds/shades or cord cleats are always a good idea, and there are plenty of cleaning tips to combat cat hair.
If your kitty has been waging war on your window treatments, don't admit defeat! Stop by Strickland's Home right meow, so we can talk with you more about cat-friendly solutions.