If you're from The South, it's hard not to love plantation shutters. They evoke the romance of traditional southern architecture you see in historic mansions and plantations or the movie image of a lover sweeping them open to greet the morning sun. But are plantation shutters a good choice for you and your home? Here are some pros and cons to consider before you commit to the south's favorite window dressing.
Pro: They increase the value of your home. Plantation shutters aren't like other shades or blinds in the sense that they are built directly into your home – and, they typically stay there if you decide to sell. They make for a great investment, if you're considering eventually selling your home, as they increase the resale value of your house.
Con: Once they're there, they're there. If you're one to hop on the latest style trend and then change your mind and redesign a year later, plantation shutters may not be the best option for you. It only makes sense to install them if you're ready for a long-term commitment. Then again, we've seen plantation shutters work beautifully in so many different homes.
Pro: They're very customizable. While plantation shutters are a classic in southern-style design, that doesn't mean they're lacking in customization options. Plantation shutters are available in multiple designs and can range vastly depending on what material, color, style, size, and even louver size, tilt-rod, and hinging settings you prefer. Synthetic shutters bring the plantation style to coastal areas like Topsail Island and Sunset Beach, without warping due to beachy humidity. Furthermore, they provide privacy and safety inside the house, once they've been closed to the summer's heat and humidity. And, whether you have wonderfully large windows, arched windows, circles, ovals, or none-of-the-above-shaped windows, plantation shutters can be custom designed for a perfect fit.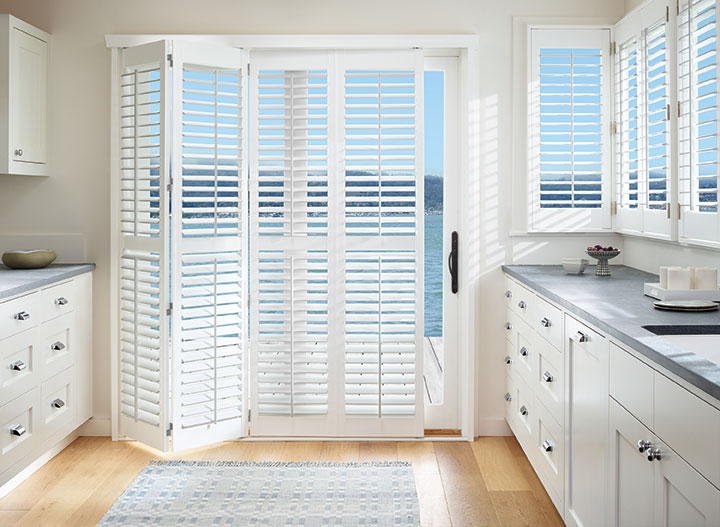 Con: They aren't always furniture-friendly. Shutters need space, which means if you're a read-a-book-in-the-window-nook person, you may want to opt for something simpler and less bulky than plantation shutters. Depending on your personal needs, there are a number of considerations to address before you commit to plantation shutters.
Pro: They're ultra durable. Shades and blinds have a way with breaking — especially if you have cats and dogs who notice every single neighbor, bird, or car that passes by. One thing they can't destroy is your shutters, though. Shutters are incredibly durable and long-lasting. There's a reason they increase home values so much — they're a quality investment.
Con: They are an investment. Shutters don't have to be wildly expensive, but they typically cost more than the standard setup of shades or blinds throughout your home. This is especially true if you are working with windows that are a unique size or shape. Generally, opting for full-window shutters rather than half-window shutters is worth the increase in price for this reason.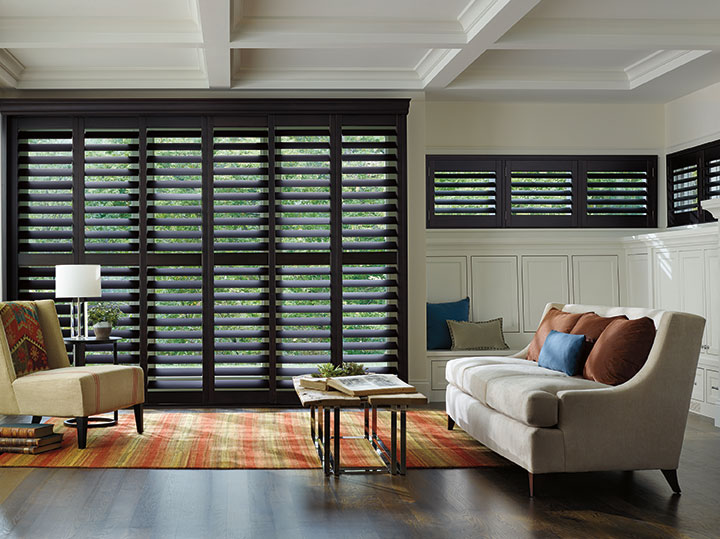 Pro: They're timeless. An investment is worth it if you know the value is going to last. Plantation shutters have been around for a long time, and we think it's safe to say they will remain a forever-stylish option for outfitting a southern home, whether your house is a traditional antebellum in Southport, a luxury cottage in St. James' Plantation, or a historic home in downtown Wilmington. Not only are these shutters beautiful on the inside, but they also create instant curb appeal from the outside.
Ready to take the next step? Come see us or give us a call at Strickland's Home to learn more about our shutters.