Chances are, you're considering blackout shades for their strong light-filtering capacities. You don't want the sun blinding you in the morning at Wrightsville Beach, or you need to keep bright downtown Wilmington street lights out at night. But did you know that blackout shades are also a healthful choice when it comes to window treatments?
The modern world is filled with light: glowing blue screens of cell phones, laptops, and TVs; headlights, streetlights, and store signs; and buildings flooded in fluorescent lighting. Such light pollution, combined with weak window treatments like sheers or linens, has one terrible result: poor sleep or even sleepless nights. This is because your circadian rhythm, your body's natural clock, can become irregular if you're exposed to too much light. As a result, at night, your body doesn't produce enough melatonin, which is key for quality shut-eye. Sleeping in a room with too much light may have even more detrimental effects — one study found a potential link to weight gain and obesity.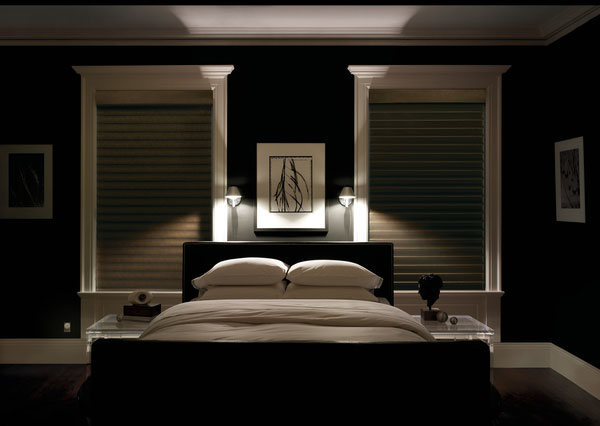 So, what to do? The good news is you don't have to install blackout shades throughout your home or wear sunglasses all day. You can keep sheers and linen shades in your kitchen, living room, and bathroom. But consider opting for blackout shades or curtains with blackout lining for your bedroom.
If you live in a particularly sunny and bright area or struggle with insomnia, it may help to draw the curtains or close the shutters a few hours before you go to sleep. Putting away electronics and dimming the lights can help, too.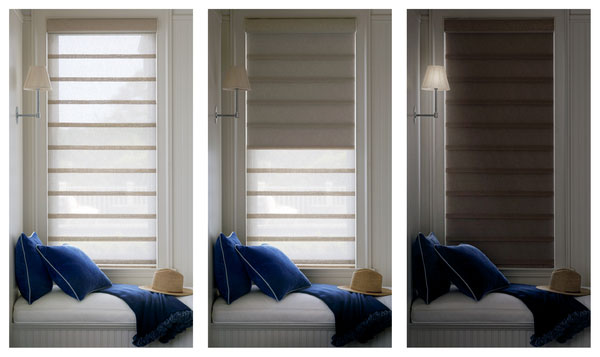 Beyond a better sleep at night, blackout shades and solar shades also protect your skin on the brightest, hottest days -and we gets lots of those here on the North Carolina coast — by blocking UV rays and sunlight.
In short, blackout shades are not only great for your comfort and privacy; they're good for your health and safety, too. Interested in blackout shades for your bedroom? Contact us at Strickland's Home to schedule a free on-site consultation or come by our showroom. We'll help you find the most healthful and beautiful window treatments for your space.