We're all aware of the dangers of UV rays. We need sunscreen for our skin and sunglasses for our eyes, but what about our homes? Yes, we all want to enjoy the benefits of natural sunlight, but it's also important to keep our home well-insulated and protect our furniture and floors. There are two main ways to do this – via window tinting and solar shades. Both have their pros and cons. And, although we might be a bit biased – we sell solar shades, not window tinting – we have good reasons to support our recommendation. Read on:
What is Window Tinting?
Window tinting is the process of bonding film — usually composed of a transparent layer of polyester film with a thin layer of a tinting agent, such as dyes or carbon—to a window pane. Adhesive is used to bond the tint to the windows. Window tints can be specialized to fit certain customer needs including: privacy, heat control, and security against shattering.
Pros of Window Tinting:
Cons of Window Tinting:
What Are Solar Shades?
Solar shades, on the other hand, are screens typically woven from polyester that block excessive light from entering your home. They have a similar aesthetic to regular window treatments with the added benefit of filtering out UV lights. Solar shades can be coated with PVC for added durability and can be ordered with a custom openness factor, meaning clients can control how much light they want to filter through the shades.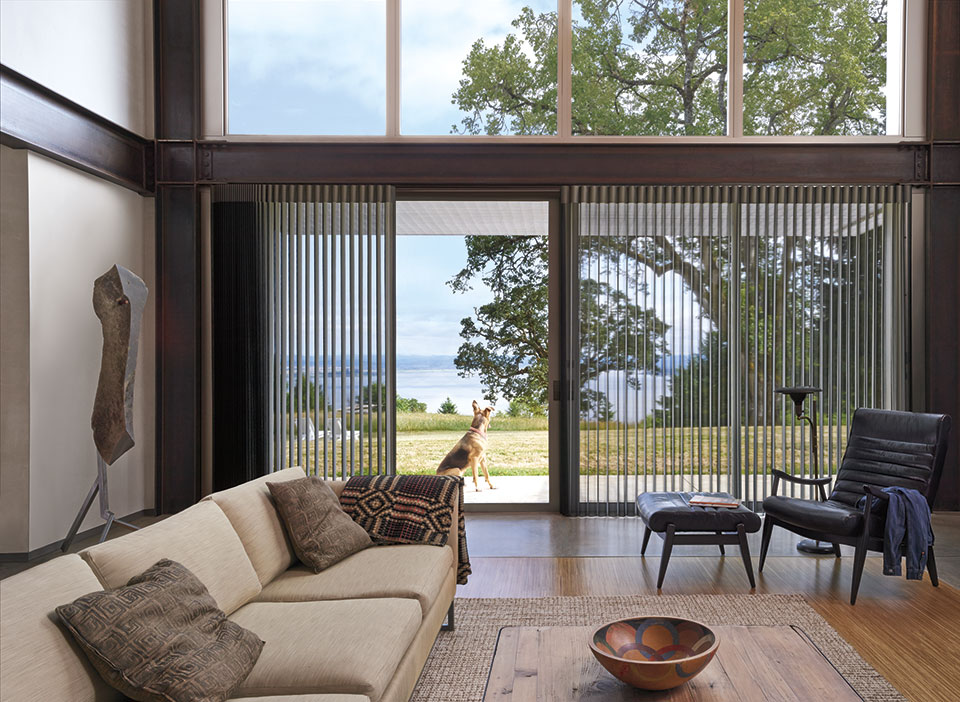 Pros of Solar Shades:
Cons of Solar Shades:
To learn more about window tinting versus solar shades, schedule a free consultation with one of our window coverings experts. We'll take a look at your windows (and which direction they face), giving you our honest opinion as to which option might work best in your home.