Though the budget for blinds and other custom window treatments may not be at the top of a new homeowner's list of priorities, window treatments are an incredibly important part of the home. The right blinds, shades, shutters, and draperies can make or break a room, especially when it comes to good lighting, privacy, or great style. When creating your budget for window treatments, there is a lot to consider. Afterall, there is a wide variety of brands, styles, and materials to choose from. Factor in these considerations, and we can understand if setting a budget feels a bit overwhelming. Starting to build your budget for blinds (or any other window treatment)? Our designers recommend your start here:
Consider your style and desired materials.
When you're considering your budget, materials matter both aesthetically and functionally. Some materials, like faux-wood blinds and plantation shutters are durable and made to last decades (if not longer!), while other materials such as honeycomb and solar shades are easy-to-use and versatile in their application. Finding the sweet spot that matches both your desired style and function will help determine a starting place for your budget.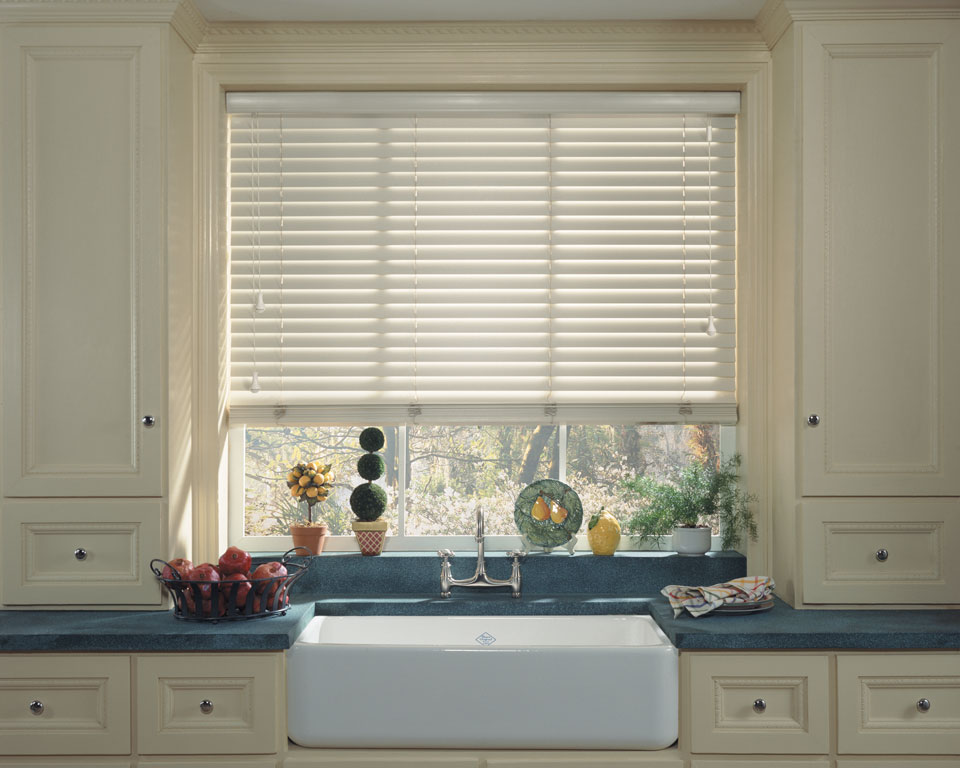 Choose between custom, prefabricated, or a combination of the two.
While some homes have more regular window shapes and sizes, some windows are unique and require custom treatments. Your budget for blinds and other custom window treatments will depend on your specific needs and wants. Our designers collaborate with you directly to help make your vision come to life — whether you're into custom velvet drapes or silk is more your thing. No matter your vision, you'll want to ensure that your window treatments fit your windows perfectly, so consider their size and shape when creating your budget.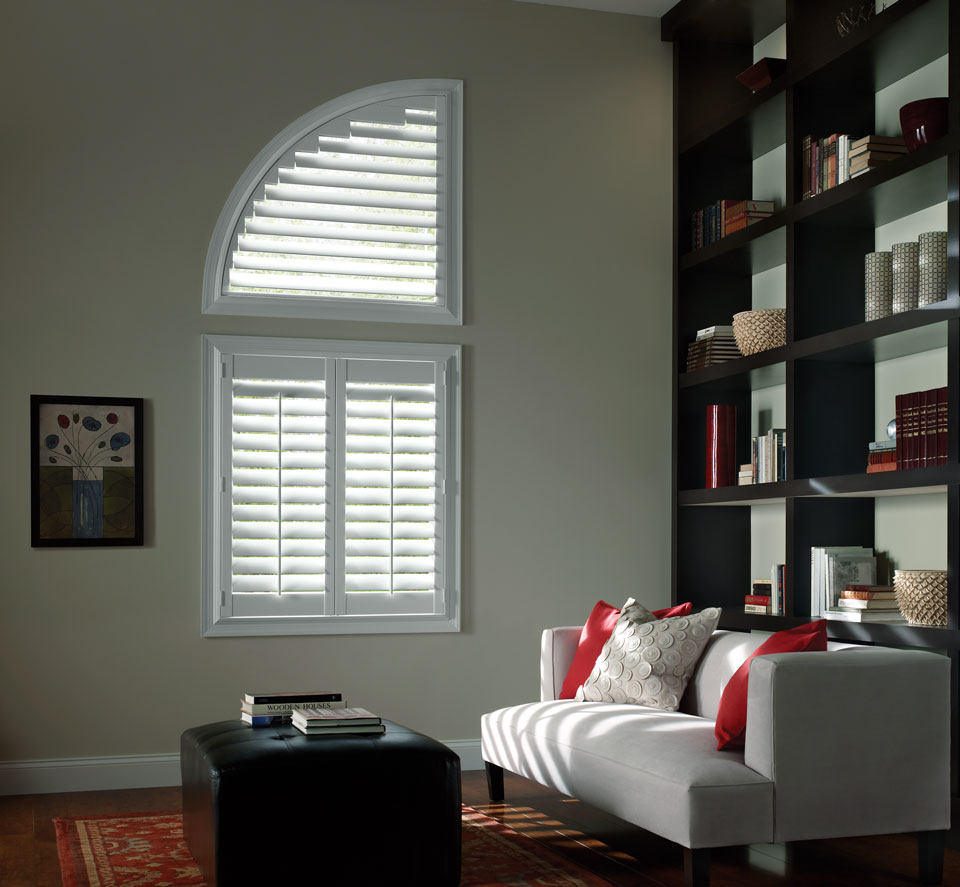 Budget room-by-room or for the whole home.
Budgeting room-by-room is not only a great way to make the task of budgeting more manageable, it can also help you decide which room to prioritize. Since each room has its own particular needs, it's important to determine which window treatments will work best. Then decide where – and when – they fit into your budget. For example, you might need blackout shades or curtains in your bedroom, and since good sleep is a top priority, you tackle this room first. In other cases, homeowners might choose to install matching blinds or shades in every room of the house first, layering on room-specific custom treatments at later dates. Budgeting room-by-room creates the benefit of being able to spread out the costs over time, which can be helpful if you're investing in custom window treatments.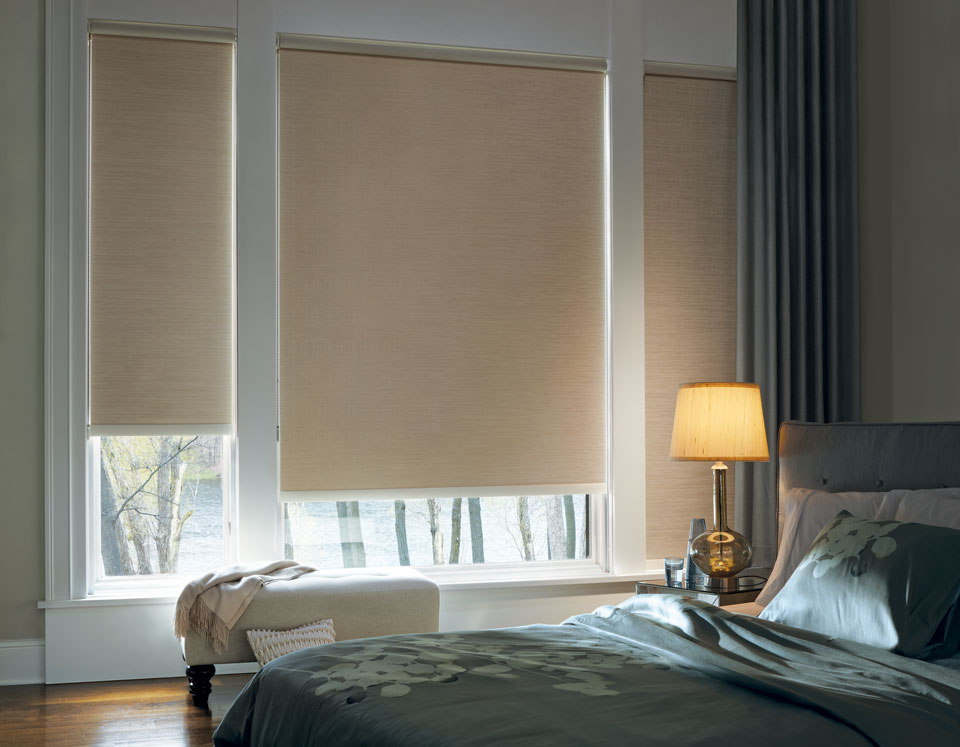 Select the right provider.
When you start shopping for window treatments, you'll discover that different providers have a range of different costs. Big box retailers might appear to offer the same brands for less, but often the product is often a lesser quality, installation is not provided, or it comes from a 3rd-party contractor, creating a new layer of potential hassle. Instead of using cost as your only consideration, remember to assess based on value. You'll also want to note the quality and selection of each provider and the expertise and friendliness of the staff. Try to choose a provider (like Strickland's Home!) that offers its own free in-house installation with trained employee installers, backed by a lifetime installation guarantee. The overall quality of the product you purchase and the customer service you receive (before, during and after installation) can often make a big difference in the value of your purchase.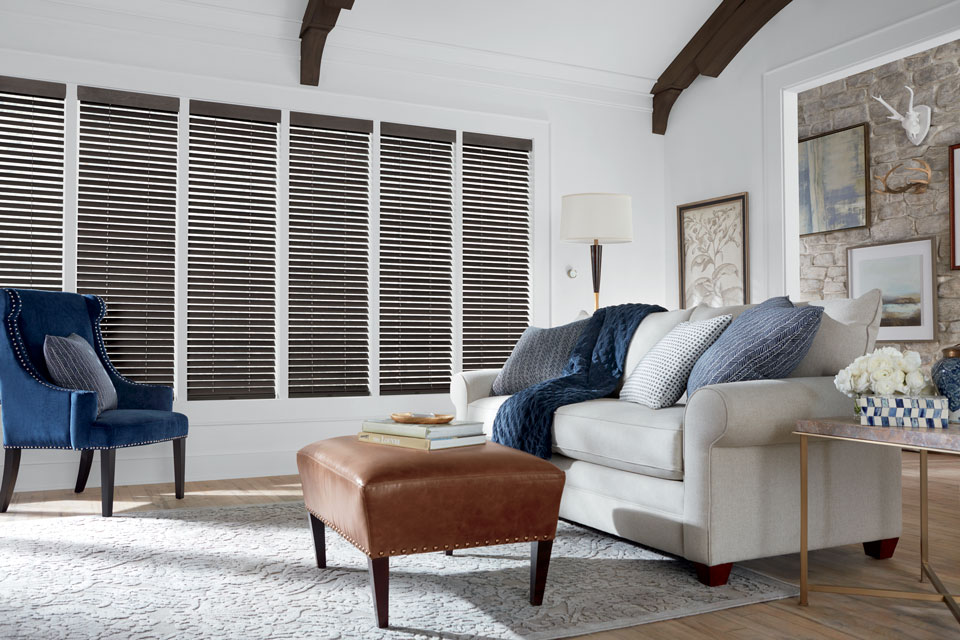 At Strickland's, we believe in giving customers (like you!) all the information and options you need to make the right decision for your home. If you are just starting the process of creating a budget for blinds, shades, shutters or custom window treatments, we'd be more than happy to help! Make an appointment for a free consultation or drop by our showroom to get started.