A lot of people say that a dog is what makes a house a home. But, as rewarding as dog ownership can be, we also know that dogs can make a house a total mess. In fact, you can find videos all over YouTube of hapless puppies getting themselves stuck in window blinds. Luckily for dog and home lovers everywhere, it only takes a few small changes to ensure you've got dog-proof window blinds. Read on for a few simple tips and tricks!
My muttropolitan pup thinks of himself as our personal home security system. He loves to watch the front yard, but his big head bends the blinds all out of shape!
Dogs' obsessions with windows can quickly grow unhealthy, so first, there are two important distinctions you'll want to make. If your dog is calm and happy when he looks out the window, that's fine. But if he's constantly barking or agitated, it could be a sign that he's feeling frustrated and needs more outdoor exercise. To prevent window-treatment mishaps but still give your dog access to the window, try vertical blinds. Your pup can nose them aside, and they'll swing back into place, no worse for wear. Plus, they're easy to clean—just wipe it down, and all that slobber and dog hair will disappear! Think vertical blinds are outdated and unstylish? Not anymore. Today's vertical blinds have come a long way from the 1980s. Stop by our showroom; you'll be pleasantly surprised.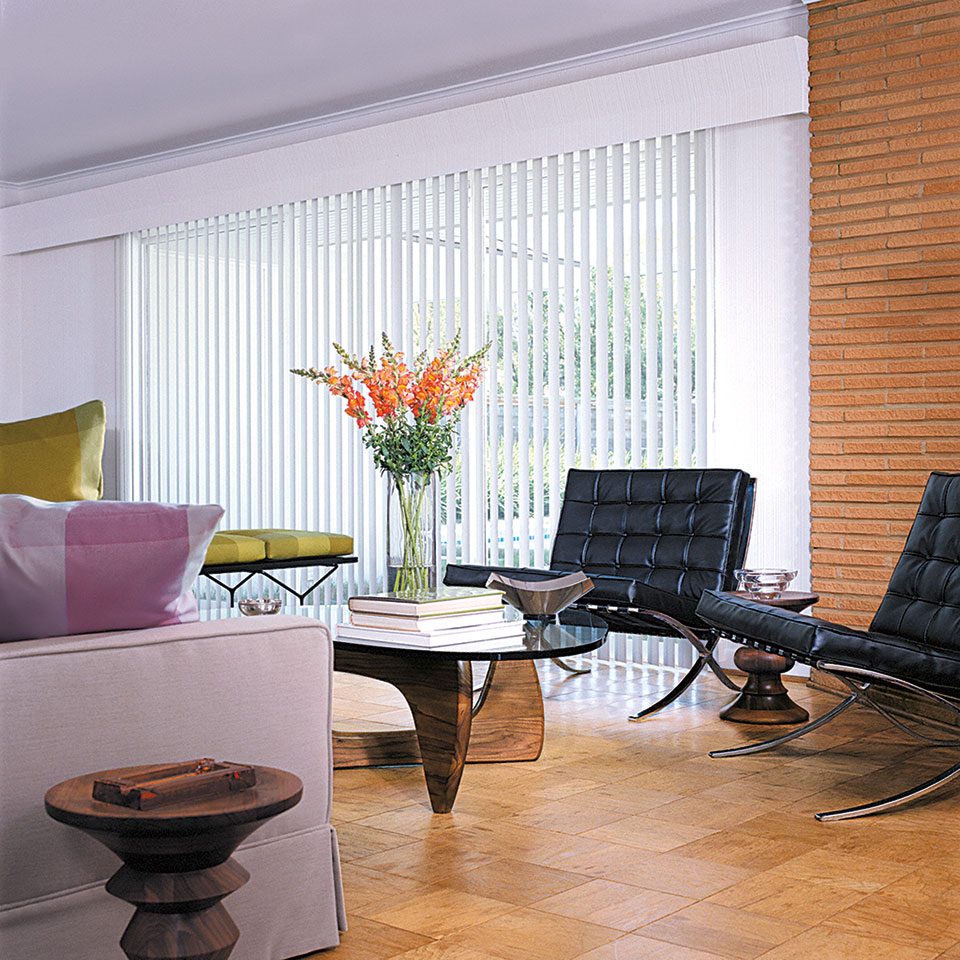 Fido is a spoiled brat. He has baskets of chew toys, but all he wants to eat are my wooden window blinds. He won't listen, and I can't keep replacing them — what do I do?
A pugnacious pooch who doesn't listen and continues to eat the window treatments — is there anything more frustrating? Roller shades to the rescue! Because roller shades cover the entire window, most dogs won't pay any attention to them. There are no individual slats, so Fido won't be able to get a good grip for chewing. On top of that, they're easy to clean and maintain. Another option for anxious chewers? Solar shades. Since solar shades are translucent from the inside, your pup can still see outside if he wants to. But the lack of louvers will send him straight to his toy box for something good to chew!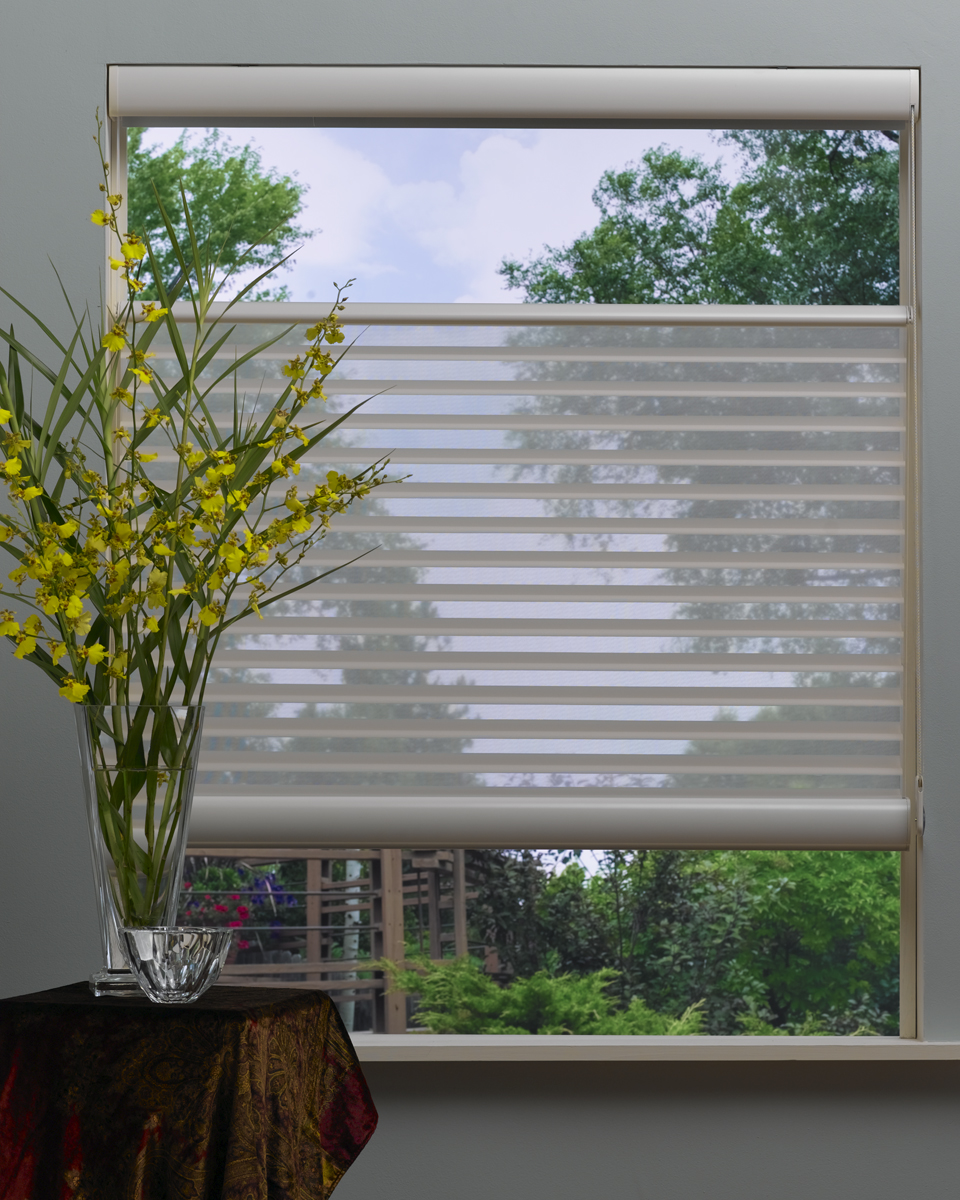 My dog gets so excited when he sees my car in the driveway that he runs circles by the window. It's adorable, but he keeps pulling down my puddled drapes. Help!
A dog and the drapes: the original star-crossed lovers (sorry, Romeo and Juliet!). The truth is, puddled drapes just aren't a good fit for energetic pups. They collect pet hair, and an excited pooch can easily get himself tangled in them. A better choice? Café curtains, or curtains hemmed to the edge of the windowsill. The shorter they are, the less likely your dog will be able to tear them down. Plus, they come in a variety of colors and fabrics, so you don't have to sacrifice your sense of style.
What else do I need to know about dogs and window treatments, so that my next set of shades don't fall victim to my furry friend?
The worst kinds of window coverings for dog owners are aluminum blinds, long drapes, and thin wooden blinds. No matter what you choose, it's a good idea to go cordless. (After all, you don't want Fido running off with what he thinks could be a great tug toy!) Is your pup still a little too ruff on your window blinds? Visit Strickland's Home today so we can discuss the right dog-proof window treatment for your needs!