Here at Strickland's Home, we have decades of experience working in the film community. Because the Wilmington, NC area is sometimes called "Hollywood East," we have had the opportunity to work on some famous films and television shows. We've provided period window treatments, specialty curtains, and other services for the film industry.
Think windows coverings play just a small supporting role for the movie industry? You're forgetting the starring role draperies had in these famous films: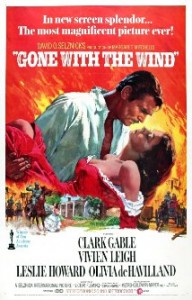 1. Gone With the Wind (1939)
Unflappable southern belle Scarlett O'Hara makes a lush dress out of the green velvet drapes at her family home, Tara, before venturing out to seduce that rascal Rhett Butler. Their love affair may be rocky, but Scarlett's "curtain" dress has gone down as one of the most famous movie costumes in history. You can still see the O'Hara dress today.
The costume was memorably parodied by Carol Burnett in this curtain-rod-and-all scene of her 1970s variety show. As Burnett quipped, "I saw it in the window and I couldn't resist!" Burnett's parody costume and curtain rod ended up in the Smithsonian museum.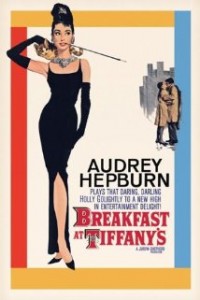 2. Breakfast at Tiffany's (1961)
In the memorably wacky party scene of Audrey Hepburn's most beloved film, the "kooky" Holly Golightly wraps herself in a toga — probably made out of an old window curtain. One vintage film blog suggests, "Holly could give Aphrodite a run for her money in this incredibly elegant take on the Greek toga which I like to think she just threw together with an old but fabulous curtain. To get the look choose a toga or Grecian style dress."
Holly's curtain dress is part of the character's unconventional style, like her repurposing of a bathtub as a couch or stashing her phone in a suitcase that doubles as an end table. Though we may never be sure what inspired Holly's decision to ditch her black Givenchy dress for a sheet of white fabric, window coverings never looked more fashionable than on Hepburn.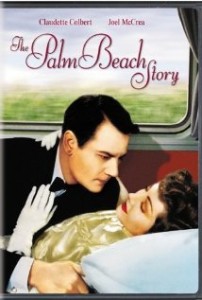 3. The Palm Beach Story (1942)
The idea of clothes made out of odds and ends has old roots in cinema. In the screwball comedy The Palm Beach Story, directed by Prestion Sturges (who also directed The Lady Eve) Claudette Colbert dreams up a wacky scheme to divorce her husband and remarry, so her first husband will have money to develop his inventions. After her luggage is snatched, Colbert has to whip up clothes out of the materials available in her train car.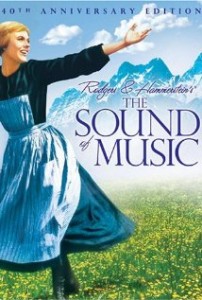 4. The Sound of Music (1965)
Even The Sound of Music features curtain clothes! Maria, the ideal governess played by Julia Andrews, makes a set of green damask clothes for the von Trapp children. Oldest daughter Liesl's curtain dress has adorably puffed sleeves that can still be made today. The innocent and cheery outfits contrast Andrews' sweetly maternal personality with that of her rival, the sophisticated Baroness.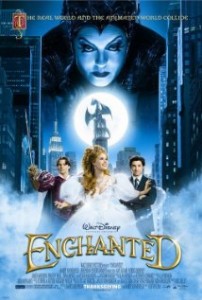 5. Enchanted (2007)
Disney memorably revisited the curtain dress theme in their new classic, Enchanted. Amy Adams' fairytale princess, Giselle, makes her own dress out of the window coverings of attorney Patrick Dempsey—and he is upset at the loss of his expensive window treatments.
"Curtain Clothing" even has its own page at the pop culture website, TV Tropes, which talks about curtain dresses from Gone with the Wind to 2007's Hairspray. The next time you're watching a film, keep your eyes peeled for a floral panel or a swath of velvet turned into the heroine's most memorable costume. In the meantime, stop by our showroom to see all the options available for your home. They look may like haute couture, but they're meant for your windows!