Why should I consider roller shades? No room would be complete without the right design elements, especially roller shades. They add character to windows and pull a room together effortlessly, if they're the right design and style. Interior designers, decorators, and social media influencers all agree – roller shades for your windows are an understated, streamlined window-treatment solution that allows your room design to shine.
Roller shades can add functionality to any room while blending in with the architecture. If you love your large windows or French doors and don't want to take away from their visual impact, roller shades may be the answer.
Why do so many designers recommend them? Roller shades are one of a number of design tricks that fill a room with natural light and open up any window. Instead of draping along the sides of a window and blocking daylight, they easily roll up into place so everyone can appreciate the bones of your home.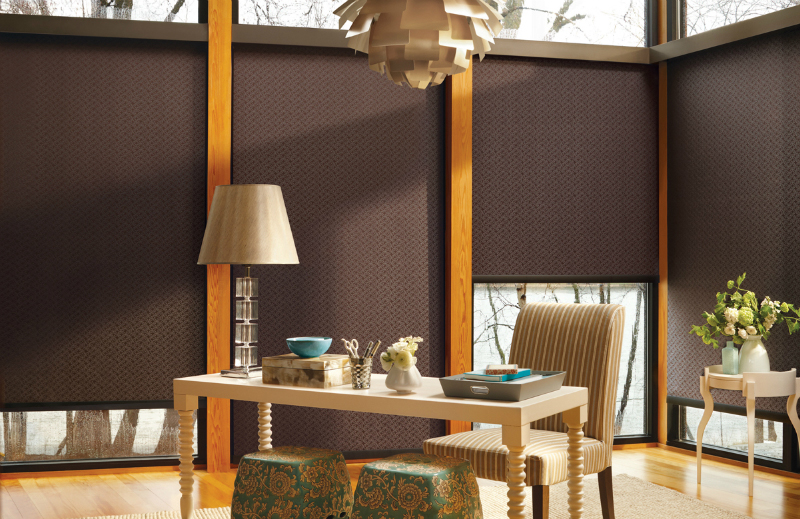 They also create the appearance of bigger windows without taking up the same space as longer curtains. Once they're installed at the top of the window frame, they can be hidden or function as the statement piece of the room.
How do roller shades help with light control? If you have roller shades on your windows, when you roll the shades down, they block out light and create a blackout effect that doesn't require heavy fabrics. Instead, you'll choose from a variety of shade designs, like floral prints or monochromatic patterns. They're easy to find in standard fabrics or to custom order for whatever interior design you have in mind.
Where can I use roller shades? Roller shades can fit any window shape, even arched or tiered windows. That half-moon window across from your grand staircase or the tiny rectangular window on top of your front door can both be fitted with roller shades.
To learn more about how roller shades can complement the architecture of your home, contact Strickland's to speak with one of our window coverings experts. We'll help you find the roller shades (or other window treatments) that are perfectly suited to your needs and your home's design aesthetic.