Keecha Anderson | Accountant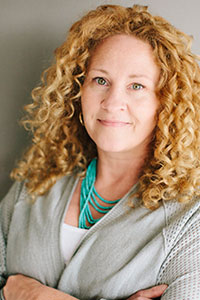 A Wilmington native, Keecha Anderson originally joined Strickland's as an assistant to Mr. Strickland and helper in the showroom in 2006. Today, she serves as the company's full-time accountant. A former office administrator and childcare teacher, Keecha says she's found her professional home at Strickland's because of its supportive culture and values. As she explains: "It's a privilege for me to work for a company that encourages its employees to grow and learn in their profession, but also as individuals. It means a lot to me that the management team here believes in strong business ethics and integrity."
When Keecha isn't taking care of the books at Strickland's, she enjoys bonding with her children: "My daughter loves reading and baking, so we 'travel' through books together at local bookstores and feed our souls in the kitchen. My son loves boxing and motor cross, so I hang tough and sling mud with him!" Keecha also enjoys doing arts and crafts, going to the gun range, and volunteering at her church.
Keecha's take on:
Blinds, Shades, and Shutters: Wood blinds are Keecha's preferred window treatments, looking out over a mountain top view at sunset!
Home: As someone who likes to go to the gun range, Keecha's closet must-have is a drop door for a hidden gun safe.
Draperies and Fabrics: Keecha's marvels at the myriad options for custom draperies — come in and take a look at the available options!
Custom Garages: Keecha's first car was a 1976 Ford F-150, and her dream garage would be a 'woman cave' with open shelving and cabinetry for workout gear and auto servicing tools.