The Rockettes, the Chipettes, the Raiderettes. Search through the different decades and you'll find 'Ettes that are loved by all. And guess what? The world of window treatments is no exception. In our business, the 'Ettes are a family of unique proprietary window treatments created by Hunter Douglas. They may not do high kicks or put on amazing halftime shows, but we believe these 'Ettes are worthy of being a literal household name. Here's a brief introduction to each of these showstopping 'Ettes:
Luminettes:  Just think of Luminettes as the window treatment soul mate for sliding glass doors or large windows. Why is this a match made in Hunter Douglas heaven? Well, there are a few reasons:
The full name of these window treatments is actually Hunter Douglas Luminette Privacy Sheers—and as the name suggests, they offer the widest range of light and privacy control options. They're also what's known as a hybrid window treatment; their sheer fabric gives them the elegance of traditional drapes, while their adjustable open and close features give them the practicality of a blind. Then there's the fact that they're available up to 16 feet wide and 10 feet tall, making them perfect for large doors or windows.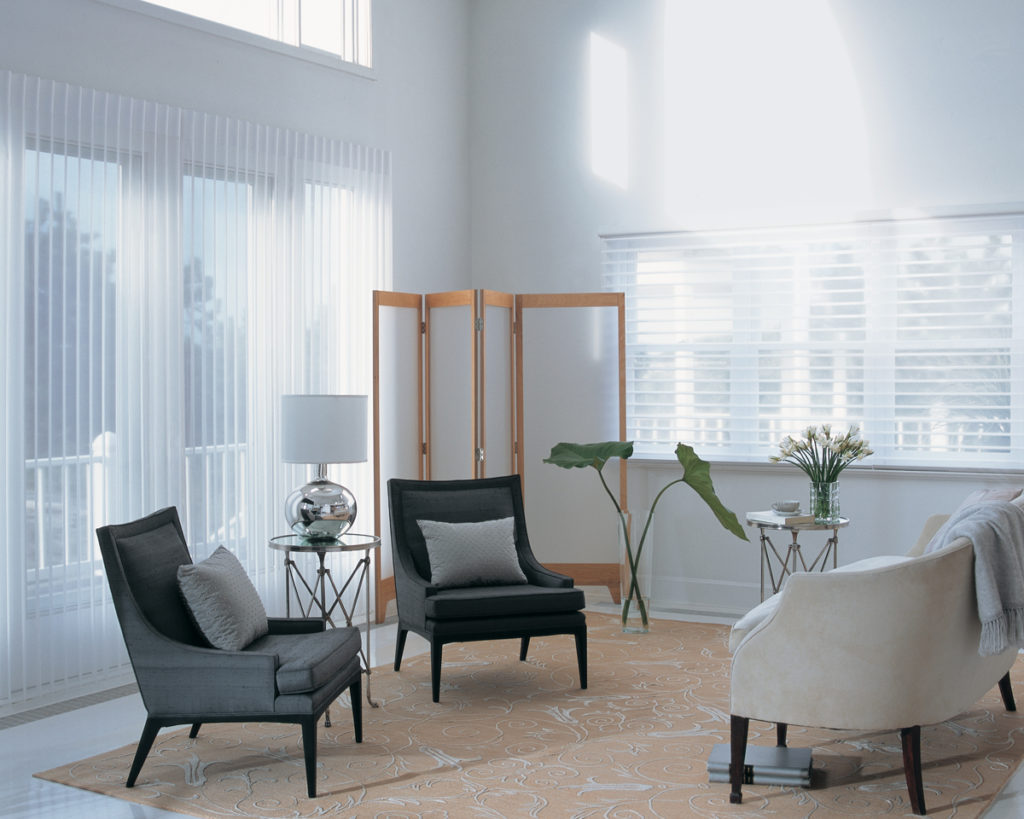 Silhouettes:  Like all the best innovations, the Hunter Douglas Silhouette Window Shadings have a pretty great origin story. When Hunter Douglas heard that customers wanted a product that combined the versatility of a tilting louvered blind with the softness and tight stacking of a shade, the company got to work. And, thanks to their signature S-vane, a whole new category of window coverings was born. Silhouette products allow total light control for sleeping and movie watching without sacrificing your home's view of the city skyline or, if you're a Wilmington, NC resident like us, the beautiful beachfront.  They also offer a unique degree of privacy; when open, you can see out but others can't see in.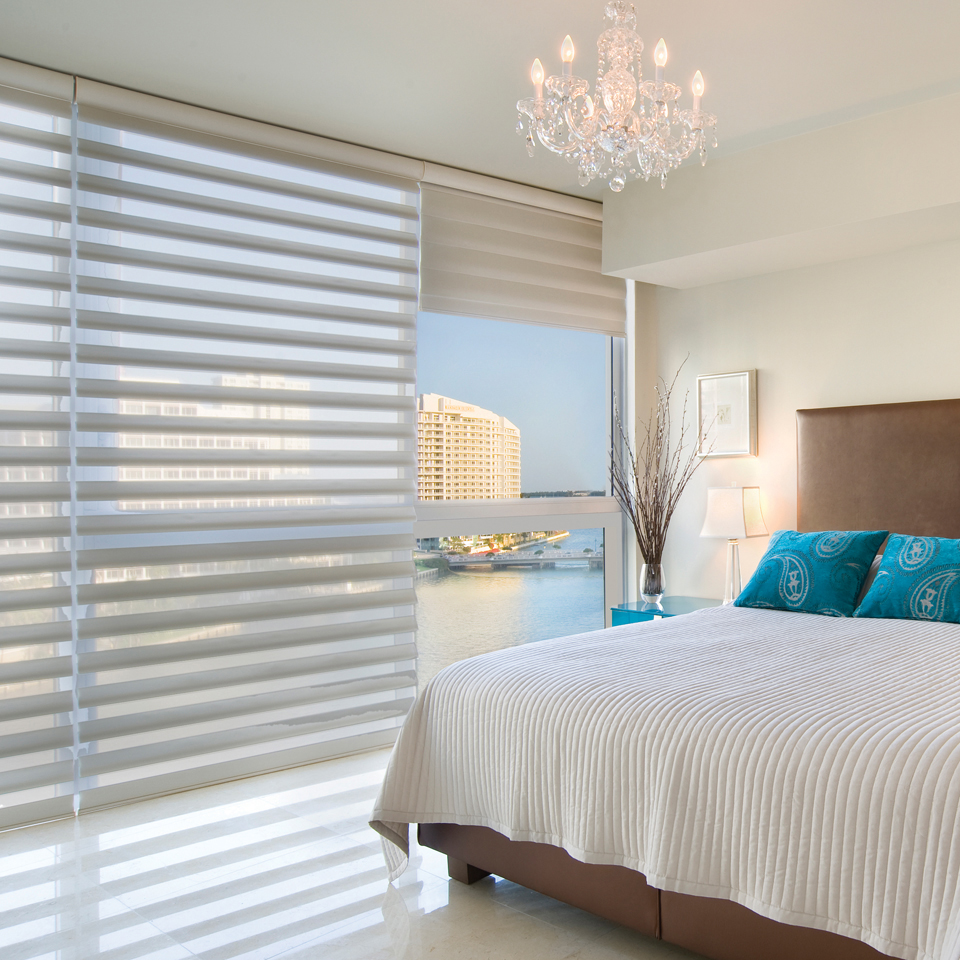 Pirouettes:  No, these window treatments won't make you channel the finest prima ballerina—but they are definitely worth a spin. Hunter Douglas Pirouette Window Shadings combine the functionality of the Silhouette line with the look of a Roman Shade. The patented Invisi-Life system controls their soft, horizontal fabric vanes, allowing them to almost "float" without the obstruction of looking through lift cords. The result? Light control as well as the option of enjoying a view or complete privacy. As for style, Pirouettes have you covered. They're available with 4" or 5" vanes, in a wide variety of different fabric textures and colors.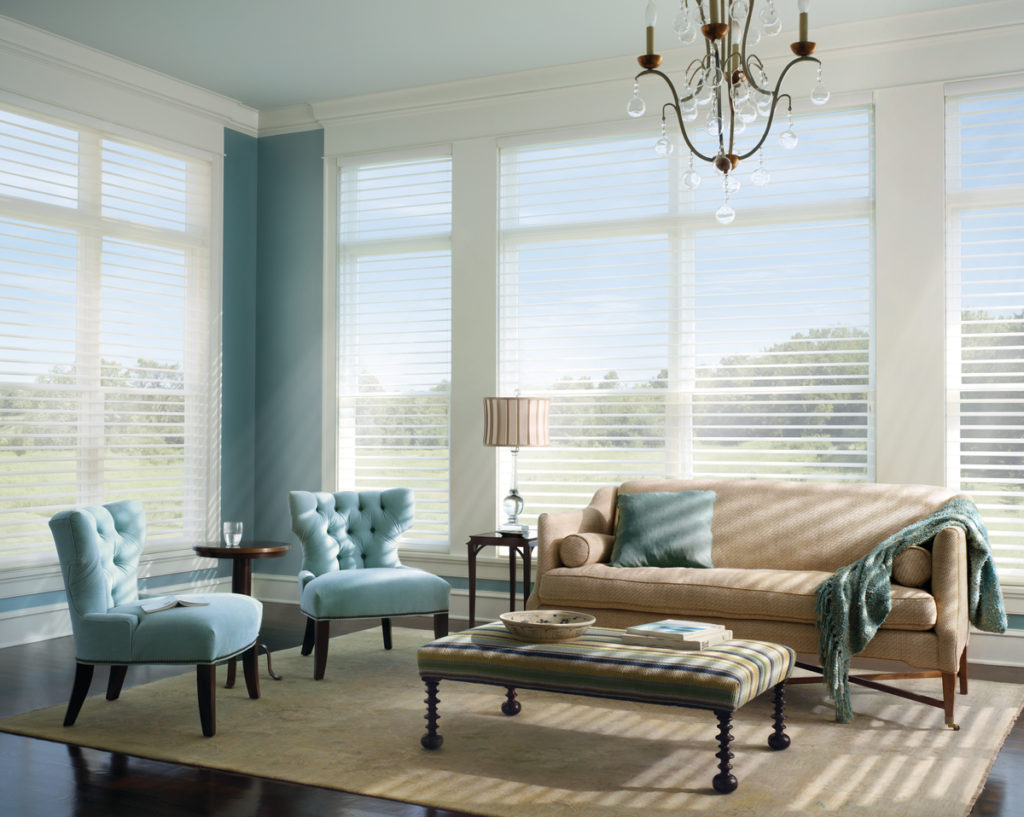 Ready to become a fan of the best 'Ettes around? We'd love to tell you more about each of these window treatments and help you determine which would be best for your home. Stop by Strickland's Home today!