If you're looking for inspiration for the perfect custom closet, just sit down, grab some popcorn, and flip on your favorite film. Think Carrie Bradshaw's closet that goes on for miles in Sex and The City 2 or Mia Thermopolis' closet fit for a queen in Princess Diaries 2.
With Strickland Home's expert help and quality products, you can turn your closet from supporting role to star. Here are just a few tips from our favorite film closets to help get your closet organized, polished, and camera ready:
Carrie Bradshaw's closet in Sex and The City 2
Try out a closet Carrie Bradshaw would be proud of. Sure, the upscale New York closet she shared with Mr. Big is massive, but it's also impeccably organized. Try his- and her- sides to your closet with custom details to fit your needs. By adding storage above and below your hanging clothes, you can use the most of your space and make your closet feel even bigger. For an optimal streamlined look, incorporate hidden storage with a sliding panel for a mirror or belts. Add an extra glamourous touch by installing built-in lighting to give you and your clothes that movie-star glow. Finish off your gorgeous custom closet with corner nook seating or an ottoman to comfortably slip on that perfect pair of shoes.
Blaire Walldorf's Closet from Gossip Girl
Blaire is a socialite who has it all: perfect hair, gorgeous shoes, and a custom closet to put them all on display. If you also have a pair of shoes for every outfit but nowhere to keep them, why not make your very own shoe shrine? With a show case for your shoes, you can organize by style, color, shape and season, and always be able to find the perfect pair to be red carpet ready.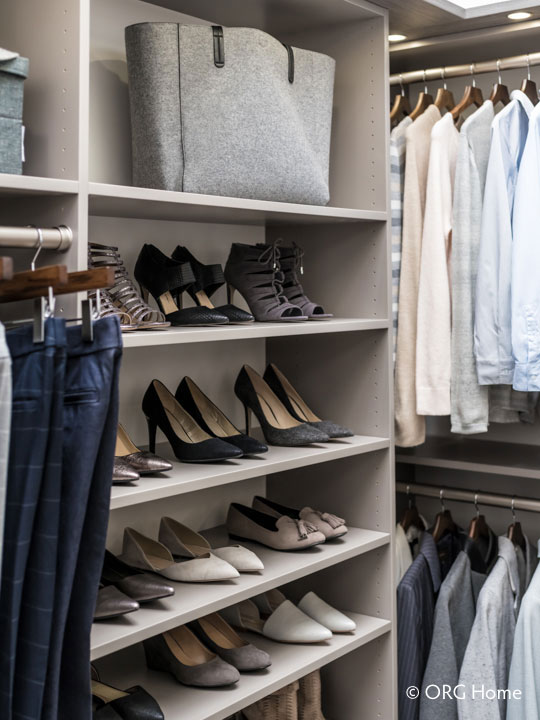 Princess Mia from Princess Diaries 2
If you're looking for the classic elegance of royalty, then the closet in Princess Mia's palace may inspire imperial perfection. To get Mia's timeless custom closet, incorporate custom wood veneer cabinetry with glass doors or add crown molding for a timeless look. Make the crowning jewel of your closet a slide-out jewelry tray. This will help you organize your priceless gems in individual, velvet-lined compartments. You may not have a tiara, but with these touches, your closet can still feel straight from the royal suite.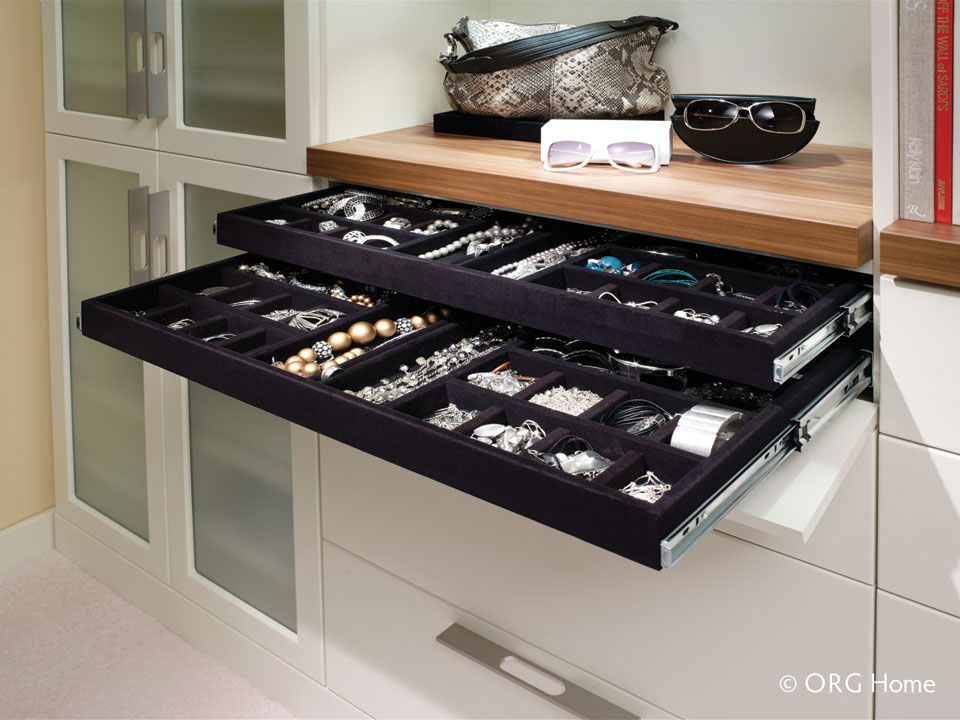 George Wade's Closet in Two Weeks' Notice
There's no closet quite as well suited for this list than George Wades' enviable suit closet. To copy his closet and keep your best suits ready for business, add a tiered valet hook that holds multiple shirts or blazers while maximizing space. To prep for the day ahead, consider a wardrobe rod to show off tomorrow's great look. For an added touch that would get George's stamp of approval, install a slide-out pant rack that keeps trousers neat and tidy.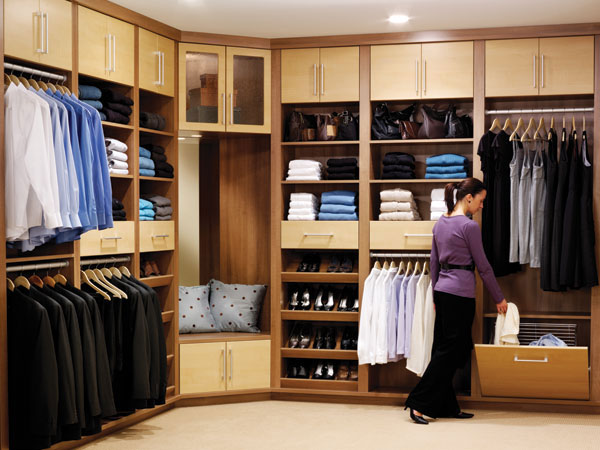 Runway Magazine's Fashion Closet in The Devil Wears Prada
If you've ever wanted to be Andy Sachs who literally reinvents herself from drab to chic in Runway Magazine's ultimate fashion closet, now you can. Shop your closet by creating a custom closet that is boutique-ready: incorporate display shelves, glass doors, and even a custom island to display accessories or help you prep for the day.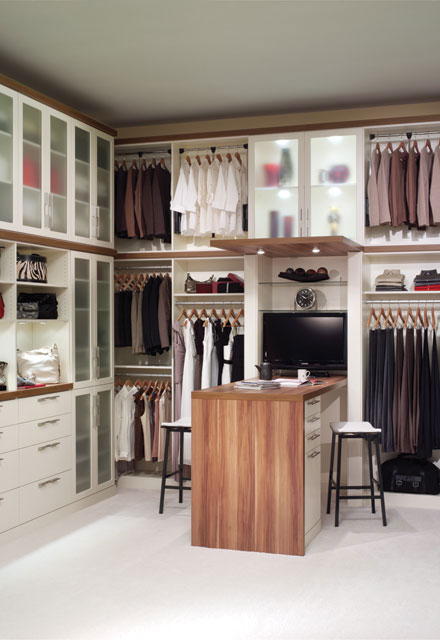 You may not win an Oscar, but you deserve an award-winning custom closet. To get started on your award-winning custom closet, contact us or visit our showroom at Strickland's Home in Wilmington, NC.