Born To Work
A recent survey found that many people aren't even aware of what's being stored in their garage. At Strickland's, we can take your garage from 'lost room' to workshop garage. Whether you're working on a classic car, quarterly reports for your business, or a new DIY project, you'll enjoy maximum efficiency from a workshop garage space organized by one of our custom garage design experts.
The Gearhead Garage: Let's face it, garages are built for cars. So why not gear your workshop garage toward the automotive arts? We'll help you plan a bona fide automotive workshop from the floor to ceiling. Stainless steel cabinetry, porcelain tile flooring, or even antique vintage garage signs – whatever your vision, Strickland's has the knowledge and experience to help you create a gearhead's paradise adjacent to your home.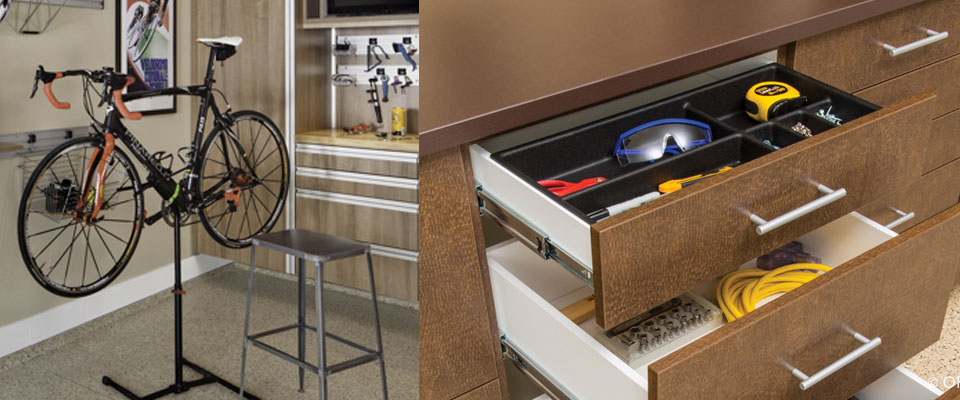 The Home Office Garage: Time is money; but space is also money. The days of trudging into the office 8 hours-a-day, 5 days-a-week are over. With telecommuting on the rise, the workshop garage is the perfect space to work. Clever storage, extra lighting, and glass dividers professionalize the space, transforming it into a clean, well-lighted place to do business.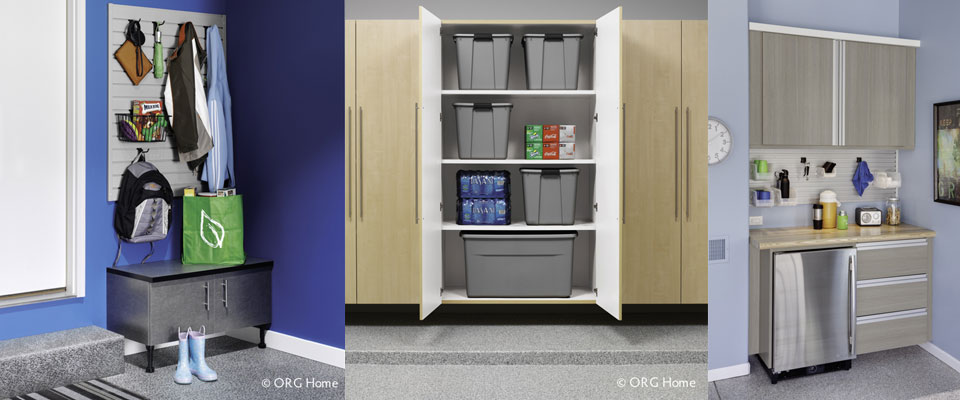 The Workshop Garage: Looking for a garage workshop? We're the people to call. A high-functioning home workshop designed by Strickland's might include: scoop-front utility bins for fast access to nails, screws, and bolts; durable steel paper towel holders; versatile snap hooks; and tireless magnetic tool bars for quick and easy storage. In short, we can equip you with all the organizational accessories a tool freak will ever need in a home workshop.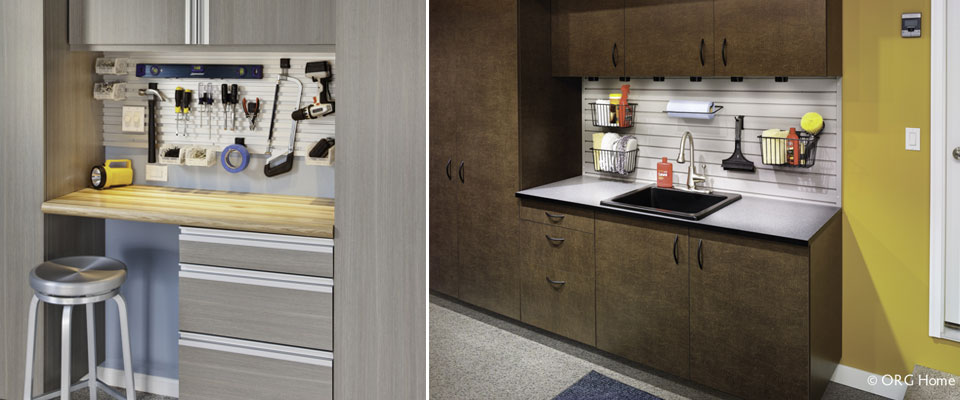 Contact us to set up a free consultation where we'll discuss what you're working on and how we can help make working in your garage even more enjoyable.