While there's nothing we love more than finding real-life window coverings solutions for our customers, sometimes our imaginations get the best of us. In those moments, we start to envision the sort of challenges certain characters might face and before you know it, we're whipping up window treatment ideas for imaginary friends all over town. While this might seem a little strange, it's a good way to keep our problem-solving skills sharp, while having a little fun in the process. And who knows—there's always a chance you might see yourself in one of our sketches, solving a problem you didn't even know you had! Let's find out, shall we?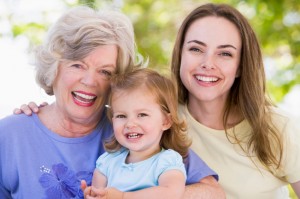 Home for the Sandwich Generation:  The Sandwich Generation is another name for those people in their thirties and forties, who find themselves raising their own children while also caring for aging parents. Family focused, caring, and endlessly patient, Mrs. Sandwich has a lot to consider when it comes to windows. To help her out, we recommend blinds with safety features such as breakaway cords, which snap apart as soon as enough stress is applied—an important feature when her small children are in the home. To keep grandparents safe, make sure kitchen curtains are well out of reach of the stove range. And for the Mrs. Sandwich, who exhausts herself by taking care of everyone else, blackout curtains are necessary luxury!
From the Big Screen to a Big Window: Wilmington, NC is known to many as "Wilmywood," thanks to Screen Gems and the various movies and television series filmed on our fine streets. This means that at any given time, Wilmington is renting our apartments and lofts to a number of celebrities, who have a special set of concerns. For Starla the starlet, living in a loft downtown while filming her next blockbuster film, we suggest a set of sheer drapes to cover her large loft windows. This elegant window covering will provide privacy from nosy paparazzi, while keeping the room bright and cheery.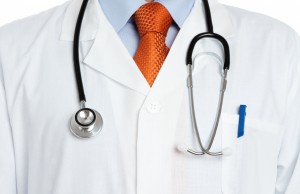 The Night Shift Doctor Who Needs His Shuteye:  Doc works long nights at the hospital, guzzling black coffee to stay awake while caring for patients in the ER. When he gets home he's desperate for some peace, quiet, and some much deserved shut-eye. Since the rest of the world doesn't sleep during the day, Doc has a few tricks up his sleeve to help him catch those zzz's. The biggest one? A set of heavy blackout curtains in his bedroom. Not only do these drapes block light, keeping Doc's room in the dark, but when made from heavy materials, such as velvet or wood, they also absorb sound. Thanks to his drapes, Doc is fast asleep in no time. When he wakes up for his next shift, he's rested and ready to do it all again.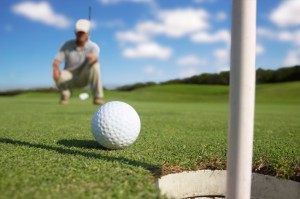 Perfect Shades "Fore" a Golfing Lifestyle:  When Myrtle and Will retired, they knew exactly where they wanted to spend the rest of their days—living, relaxing, and playing on one of the many golf course communities in Southeastern North Carolina. They bought a beautiful townhouse right by the 9th hole, and it was perfect. Except, of course, for the golfers who wandered by during their games. Myrtle solved this problem by having top-down bottom-up shades installed. By rolling the shades up from the bottom, she's able to ensure she and Will can relax in the privacy of their own home, without compromising their beautiful view of the Carolina blue sky.
If you've got a window situation with "character", call Strickland's Home today. We'll make sure your story has a happy ending!