Bermuda, Bahama, Come on Pretty Mama…. Grab your Beach Boys record, your island attitude, and all the necessary ingredients for Sky Juice — it's time to talk Bahama shutters. Here in Wilmington, NC, we're pretty familiar with beach life, but we've found that a lot of folks aren't as familiar with these tropics-inspired shutters. To remedy this, we decided a Bahama shutter intro was in order. Read on for our guide to these great shutters: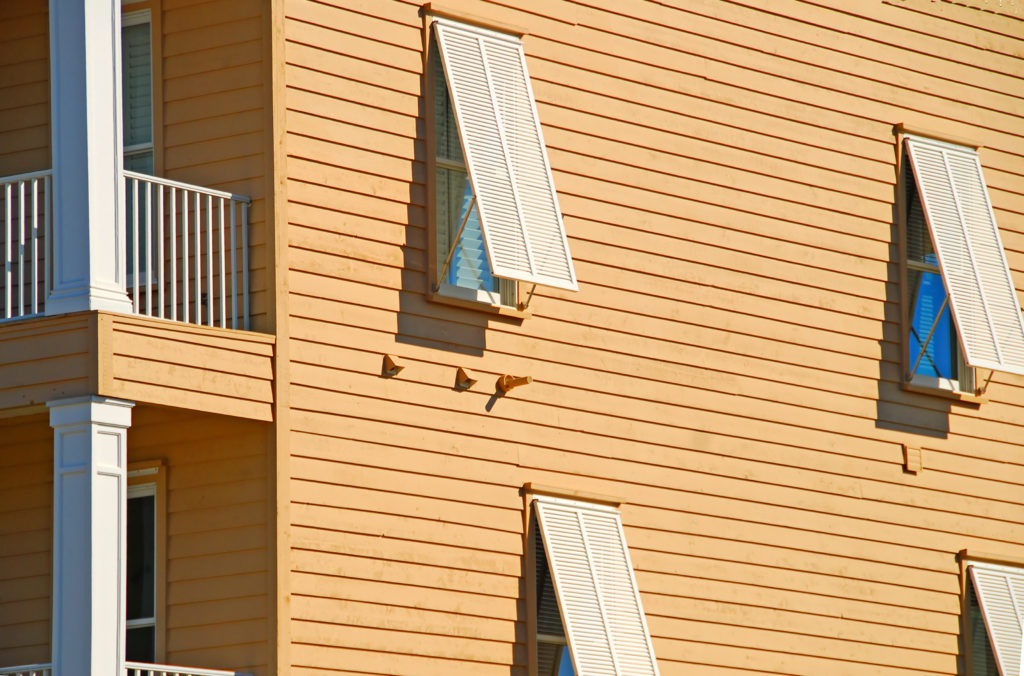 First thing's first: What are Bahama Shutters? 
They (also known as Bermuda shutters) are exterior one-piece window shutters that are hinged on top. This design makes them easy to pull over windows when a storm approaches, and since these shutters are mounted to the wall itself, they stay sturdy even during strong winds. They can be propped open, left partially open, or completely closed, providing numerous options for light-control and privacy.
Let's talk benefits. 
So why do homeowners opt for Bahama shutters? Well, Bahama shutters are a practical defense against strong winds in areas that are prone to storms. They protect glass windows from wind damage and are easy and quick to pull down, which means you storm prep could be reduced and your peace of mind increased. These shutters are particularly popular in tropical places, but they aren't just foul weather friends; Bahama shutters are an excellent way to block sunlight while still allowing air to circulate.
How to get  Caribbean Curb appeal: 
Bahama shutters are stylish and island-inspired—perfect for beach towns or houses with a classic style. (Our own Carolina Beach and Wrightsville Beach are home to their fair share of these types of shutters.) Another aesthetic perk? These shutters come in a wide variety of colors; Strickland's color options range from classic white and black to Plum Creek, Hamilton Blue, Board & Batten Red, and many more. This wide range of colors means that they can easily match a home paint shade, or provide an interesting color contrast.
Do Bahama Shutters come in different materials? 
They are usually made of sturdy aluminum, but can also be created out of wood or composite material. Aluminum tends to be more durable and low-maintenance, while wood is often chosen for its natural and classic look. No matter your choice of material, all Bahama shutters can be customized to fit almost any window size and shape.
If you're considering adding Bahama shutters to your home, we'd love to talk with you more. Visit Strickland's Home soon!