There are: Cloud Nine, Snow Day, White Dove, Chalk White, Snow Leopard, Chantilly Lace, Paper White, Oxford White, Cloud White, Greek Villa, Oyster, Strong White, and Pure White, just to name a few. If you think choosing white paint – or white blinds – is a simple task, think again!
White blinds are, by far, one of our best-selling products. They give any home a timeless appeal, whether coastal, contemporary, or traditional. The trick, though, is finding the right shade of white that perfectly complements your home's walls, trim, and décor. Here's how you get started:
Learn About Undertones: Whites have different hues depending on the undertones in each shade. Undertones are the yellow, blue, pink, green, and even brown hues that create the subtle shade nuances between hundreds of white hues you might find at a fabric or paint store.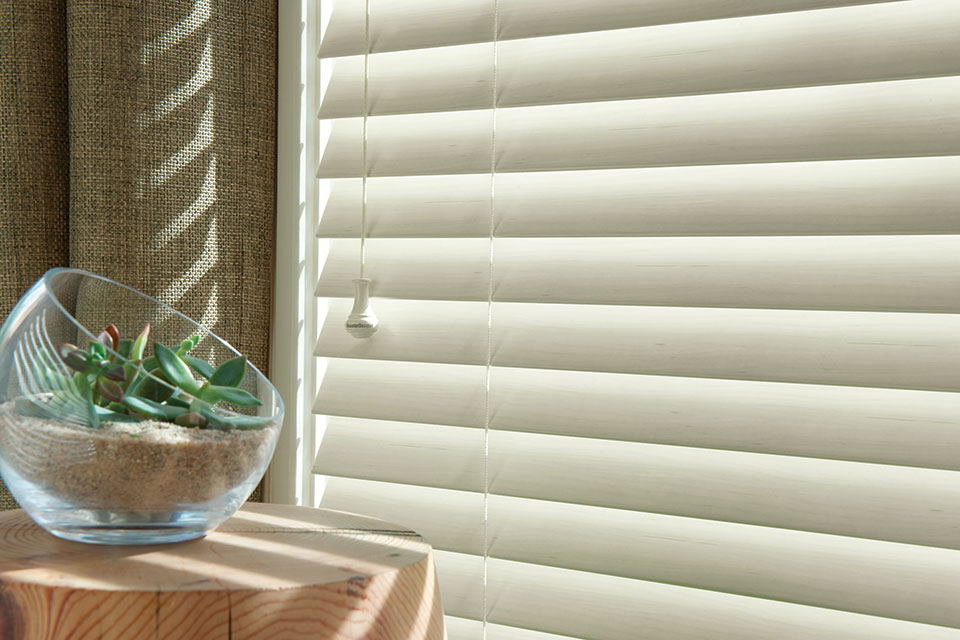 Take a look around the room you've chosen for your new blinds. Do you use a cool-toned color palette with blue, grey, or green tones or accents or warmer hues with yellows, oranges, pinks and reds? If you pick a shade of white that doesn't share the same undertones, your blinds might look "off". Instead, they should blend seamless into the existing undertones of the room.
Compare Samples: Try a few samples at home. Affix window blind samples to your walls or windows (some of ours come with convenient suction cups to use on windows) and see how they look next to your wall colors, furniture fabrics, and accent pieces. Take your time during this step. Depending on the hour, your samples may look different. Warm morning light, direct bright afternoon rays, and the reddish hues of the setting sun all have slightly different visual effects on colors. You'll know that you've hit on the right shade of white when the sample looks good in every kind of natural and artificial lighting over a 24-hour (or longer) period.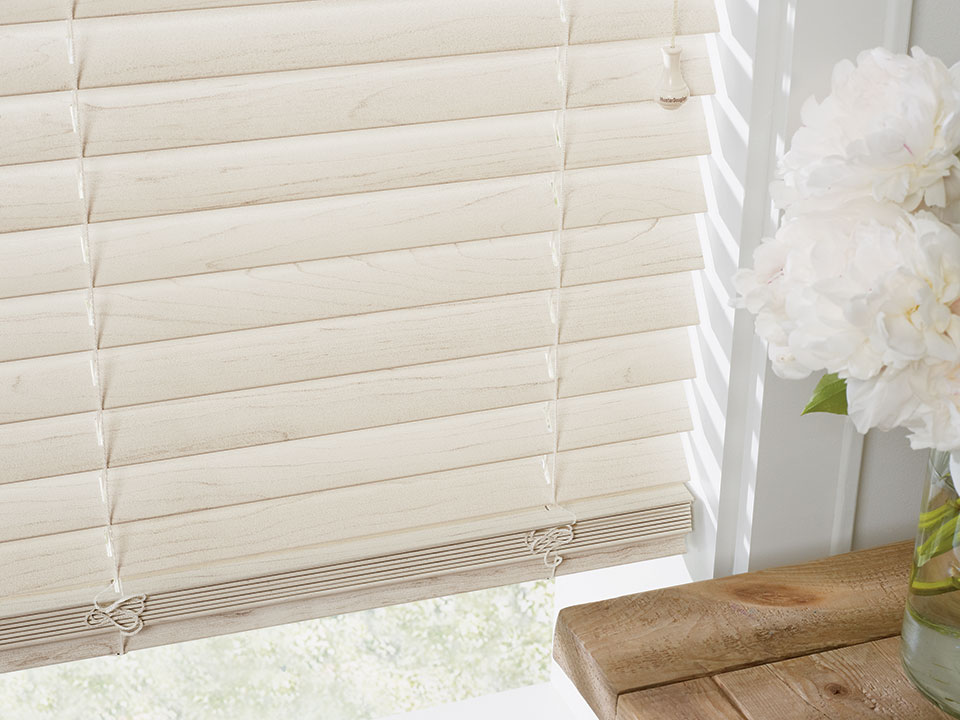 Match Your Trim: If all of the samples look nearly identical, one fail-safe way to choose the right color is to match your home's trim (which is often white). Your future white blinds and your existing trim both function as accented architectural details that play well off each other. Hold your samples to your trim instead of your walls to pick the closest match.
Browse Your Options: There are many hues to choose from when you want to add white blinds or window shades to your home. Call or visit the Strickland's Blinds team for help finding the best solution for any room in your home.