You know how a new hairdo will often inspire you to buy a new outfit? Or how a new car will make you rethink your usual mess of receipts, coins, and wrappers? We've found that something similar happens when you have a new professionally-designed closet. Having your dream closet is enough to make anyone want to take a serious look at what's going on those beautiful new shelves, rods, and hooks. At the top of the consideration list? Hanging systems for clothes. So hang on to your hat (and scarves and shirts and pants…) because we've got an easy guide to good hangers.
Wire Hangers:  They start off the same size, shape, and color—which can appeal to anyone looking for a coordinated closet—but wire hangers won't stay identical for long. The weight of clothes can easily deform wire. Colored metal can sometimes bleed onto clothes, too. (Which is why those dry cleaner hangers usually have paper covers on them.) Plus, wire has the tendency to dent the shoulders of your favorite tops and jackets. Bottom line: wire hangers are fine for temporary trips to and from the dry cleaner but aren't a great long-term option for your closet.
Plastic Tubular Hangers:  We're willing to bet you have more than a few of these hangers in your closet. Between their cost and how easy they are to find, it's easy to see why— but are they a good match for your clothes and your closet? If you've picked these hangers up here and there over the years, they likely have different sizes, shapes, and thicknesses. This can lead to a hodge-podge, cluttered look, no matter how much you organize your closet. If you are going to buy plastic tubular hangers, here's a tip for us pros: Go for the heavier options to make sure their shape won't warp from the weight of your clothes.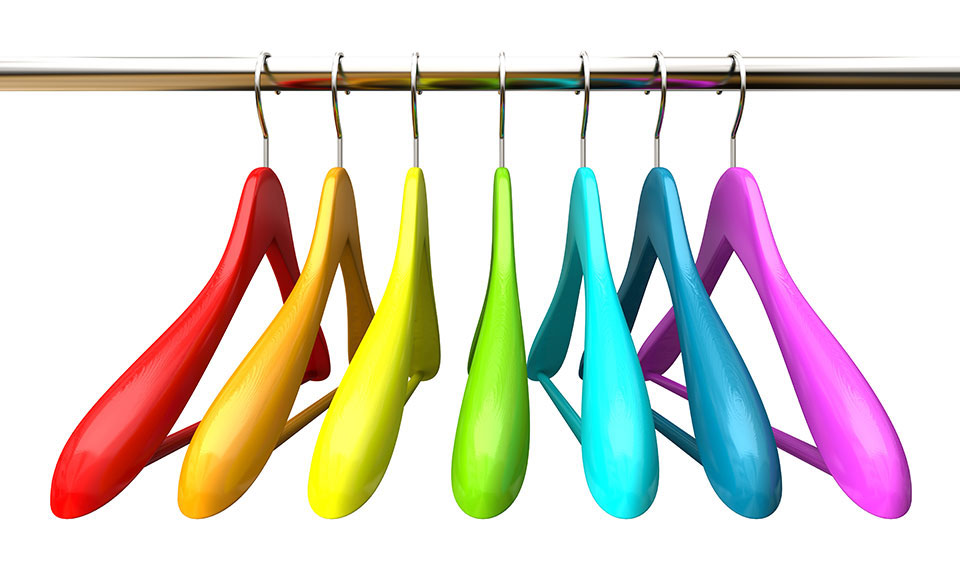 Wooden Hangers:  A closet full of wooden hangers tends to have a more uniform, high-end look—you've probably seen them in lots of slick magazines and ads. But there's more to wooden hangers than just a pretty face. This is an ideal hanging system for clothes like suits, sweaters, knits, silk shirts, and even eveningwear. (The hangers' curves will help keep the form of the garment and support even those heavy suits and jackets.) Wooden hangers are also generally much more durable than their plastic cousins.
Cedar Hangers:  If you have buggy critters or live in a humid climate, these are the hangers for you. Cedar hangers have all the benefits of wooden hangers with the added bonus of protection from moths and moisture.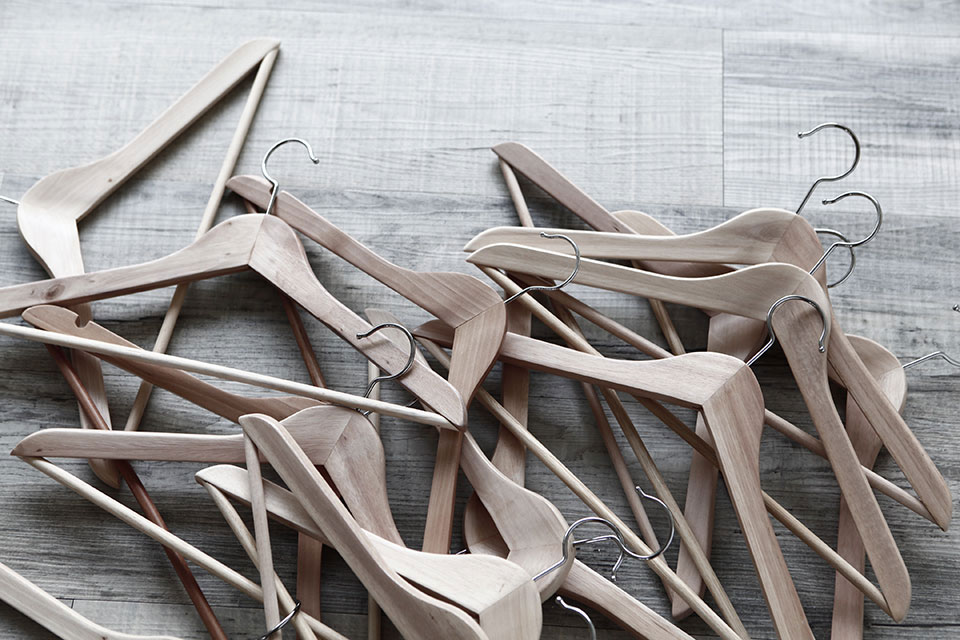 Velvet Hangers:  With chrome hooks and velvet-like bodies, these hangers are not only good for general purpose hanging but also add a pretty sophisticated look to a freshly designed closet. They also usually have indentations for dress straps and the velvet texture prevents clothes from slipping. One thing to be aware of: sometimes the color of the velvet can transfer to wet clothes, so these aren't the hangers to use for clothes that come straight out of the washing machine.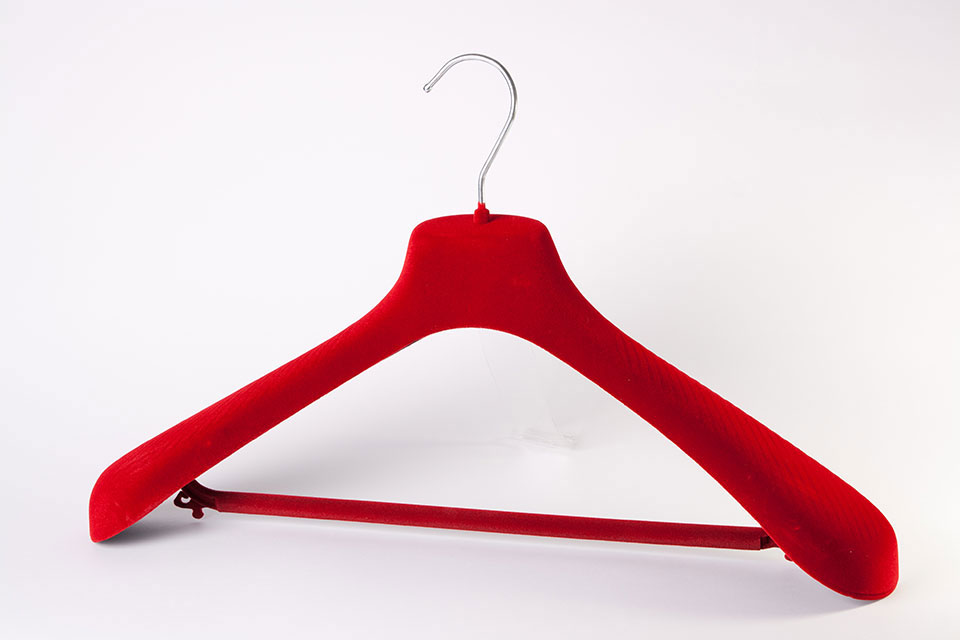 Multiple/Tiered Hangers:  One of our favorite hanger tips has to do with "waterfall-ing" your clothes—a.k.a. using multiple/tiered hangers to hang an array of clothes together in a column. This is smart not only from a space-saving standpoint, but also if your hanging system for clothes include lots of categories (seasons, occasions, etc.)
Clip Hangers:  These are the hangers people tend to use for pants and skirts. Thanks to the handy clips, you can hang both without folding them, which means fewer marks and wrinkles.  For best results, make sure the clips have a protective padding so you don't harm any delicate fabric.
Special Sizes:  Believe it or not, hangers are not necessarily one-size-fits-all items. There are hangers specifically designed for children's clothing that won't stretch out the fabrics like adult hangers would. For bulky or plus-size garments, try over-sized hangers designed to give more support.
You and your beautifully-designed closet deserve to be spoiled with the very best hangers. For more shop talk, closet conversation, and ideas for incredible home organization systems, visit Strickland's Home today!