Born To Be Wild
If you were "Born to be Wild", an amped up garage could be just your ticket. Whether it's a tricked out man cave with all the bells and whistles; a polished space for show stopping collectibles; or a party venue for neighborhood get-togethers, your garage can be transformed into a platform for wild times.
The Bad-Ass Garage: Need a garage that's as bad-ass as you are? Whether you're into riding choppers, gaming, or just being the guy with the coolest man cave on the block, Strickland's can help. Our custom cabinets can be configured for any purpose from tool storage to "command central" for controllers, cords, movies, and games. Or, use our cabinets to conceal a miniature fridge. After all, no bad-ass garage is complete without its own bar. Whether your lifestyle motto is "Ride or Die" or "Game On", we can create a space catered to you.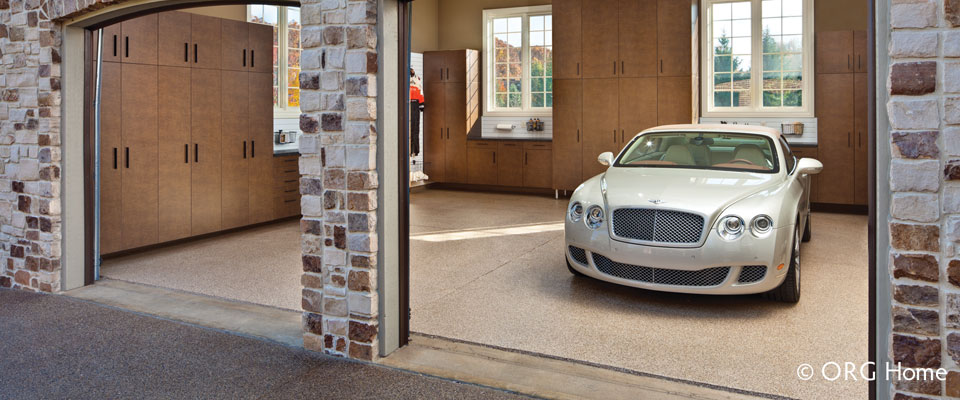 The Ultimate Collector's Garage: Some people collect stamps, coins or baseball cards. But if you collect something a little larger,—say, vintage Thunderbirds, Harley-Davidsons, or Goggomobils, — then it's important to have a garage which is specifically arranged to polish and show off your show-stopping collectibles. Strickland's design team can customize the layout of your garage based on the size and number of items in your collection, making sure to maintain a high level of integrity when it comes to both the function and style of your space. And don't forget about our storage features! We will make sure you have the right workbenches, surfaces, storage units, and shelving so you can tinker with your treasured vehicles.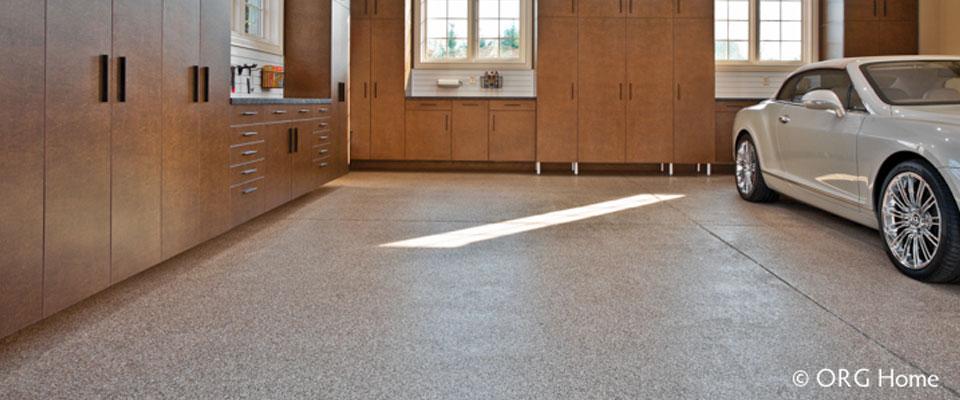 The Party Garage: If your garage doubles as a hang-out space, we can hook you up with some necessary amenities. Installing an entertainment center in your garage will make it the envy of the neighborhood, especially when football season rolls around! Your garage will be the obvious choice for a Super Bowl party, and, with an integrated audio system, your guests can enjoy all the halftime performances in surround sound. Top off your garage party décor with a beverage station and convenient recycling bins for when your guests have finished off their drinks.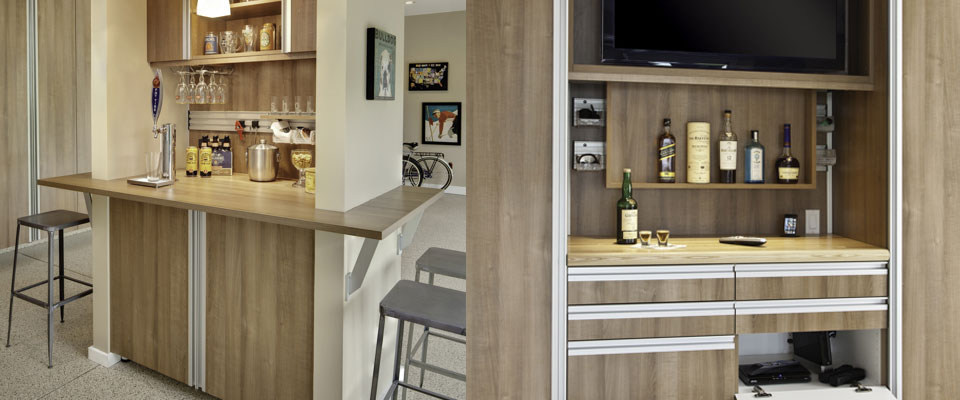 Contact us today to get started on your road to wildness!