Born To Be Organized
One out of four Americans say their garage is too cluttered to fit a single car. In fact, many people who report having an organized or mostly organized home also report a sense of dissatisfaction or embarrassment with the state of their garage. Considering that the average garage is 400 square feet, that's a substantial chunk of wasted real estate. Why does this happen? Lack of direction or vision is often cited as a primary obstacle. Thankfully, that's where Strickland's can help.
If you're craving an organized garage that's at once high-function and high-style, you've come to the right place. Whether you want to create a space that neatly houses all of the families paraphernalia; a garage that looks as clean and inviting as the rest of your home; or a garage that does double-duty for your favorite hobby, our team of custom garage design experts can help:
The Full House Family Garage: Most multi-child families need to use the extra storage space in the garage for holiday knickknacks, sports equipment, toys, tools, and other miscellaneous odds and ends. For a large family, keeping all of these items neatly stored while saving space for a car (or two!) is a formidable feat. Our designers have dozens of ways to take the family garage from a den of chaos to a Zen-like space. One trick is optimizing wall space. Our sturdy hooks, adaptable shelving, and pullout baskets all free up garage floor space.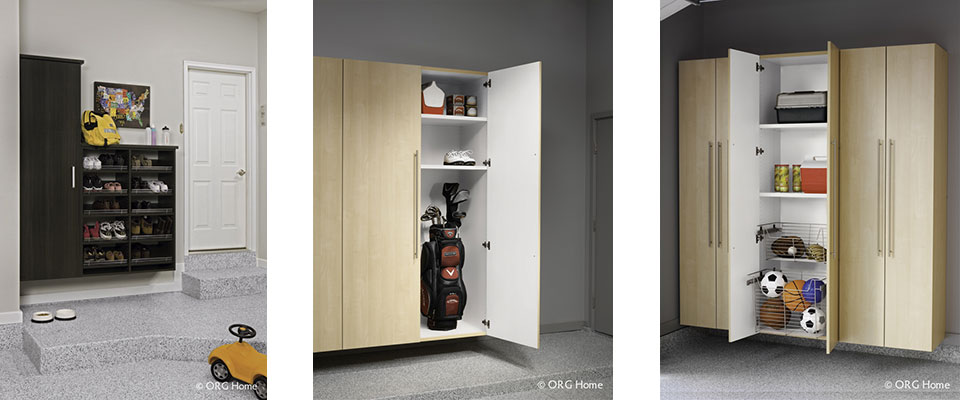 The Showpiece Garage: There's a certain special comfort in driving home at the end of a long day and pulling into a perfectly clean, well-lit, and welcoming room. It's a ceremony that's good for the soul. Our heavy-duty wall cabinets exemplify the a-place-for-everything-and-everything-in-its-place mentality. Close the cabinet door and your tools and chemicals are out of sight, out of mind. The cabinets also hang off the ground (or sit on adjustable risers), so it's easy to clean beneath them. And they're aerated, so they can safely store paints, cleaning agents and other hazardous products.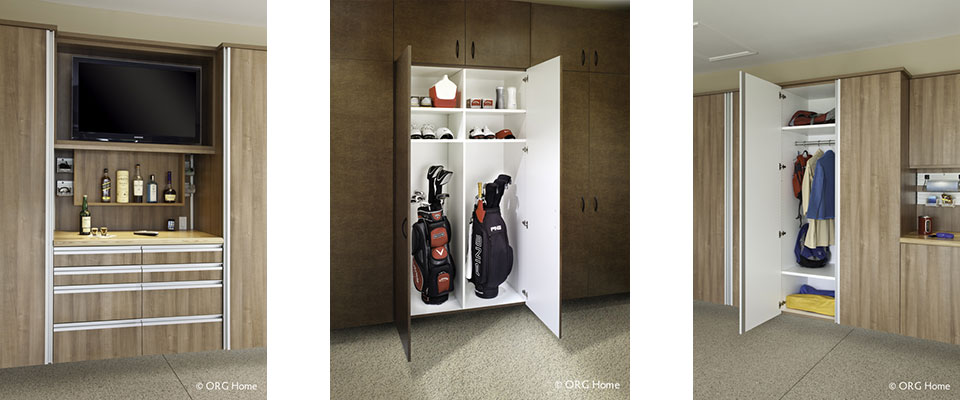 The Hobbyist Garage: According to a homeowner survey, 27% of Americans use the garage for hobbies. If it's your ambition to fashion your car hold into a dedicated space for pursuing your passion, we can help. If Are you a carpenter looking for a workbench and a solid tool chest? We have both. A green thumb who wants to set up a small gardening center in the garage? We have customized cabinets and drawers specifically designed for holding garden tools. A gym rat looking for a convenient space to pump iron and shock the glutes? We'll make it happen.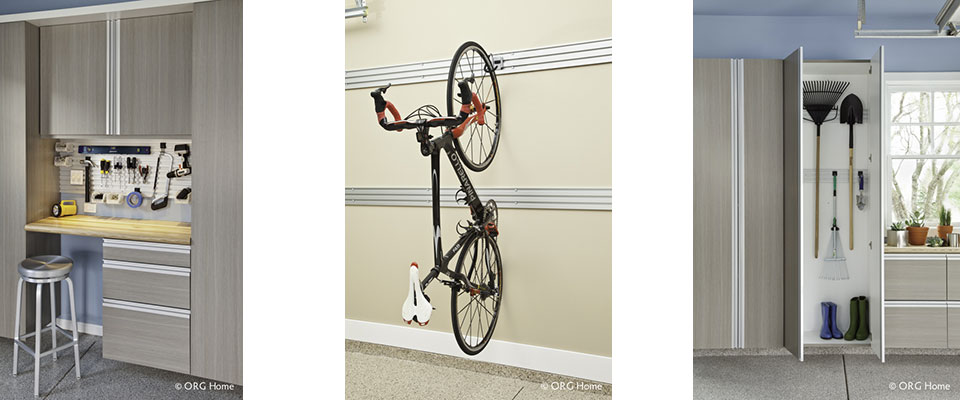 Let's get started on organizing your garage today.