The days of using DVD and VCR players are gone, but entertainment centers (or media centers, as they are sometimes called) are still in high demand. They're the perfect way to frame your TV and add personality to your interior design. With the arrival of streaming, there's less of a need for closed-door cabinetry to hide away unsightly equipment and cords, or a visually busy collection of tapes and discs.
Instead, today's media and entertainment centers often feature open shelving. Open shelving is light and airy, but it's also tricky to decorate. Here are a few ways you can use that open space to create shelving vignettes that will make your living room Instagram-worthy: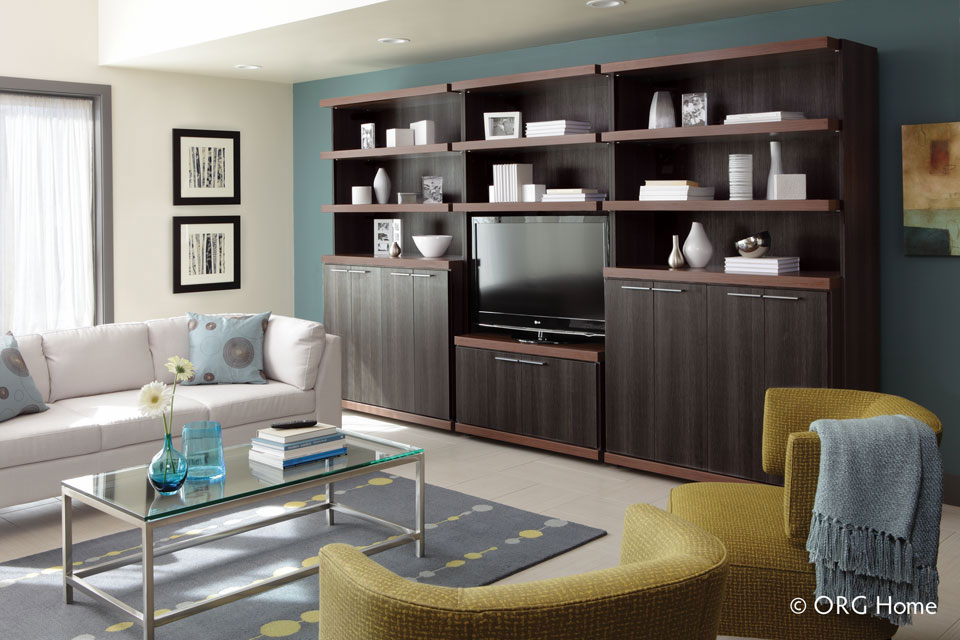 Store Your Books: Book lovers never seem to have enough space to store all of their tomes. If you have an entertainment center, use the shelving to creatively display your books. You can organize them by height or width — or even color — to turn them into artistic displays. Don't forget that you can also style your books vertically or horizontally. If you vary the way that you stack them, you'll bring a fresh, clean, contemporary look to your open-shelf vignettes. Try to place thicker books vertically and stack thin books on top of each other, with the smallest books on top.
Use Odd Numbers: Gather your favorite — and most attractive — treasures like candles, cake stands, and vases to decorate your shelves and create a signature style for the room. Want to take your design to the next level? Stick with a monochromatic color scheme or a refined color palette for the items you place on your shelves. For example, white shelving decor or matching blue vases will unify your entertainment center shelving, and not distract from the main attraction when you Netflix and chill.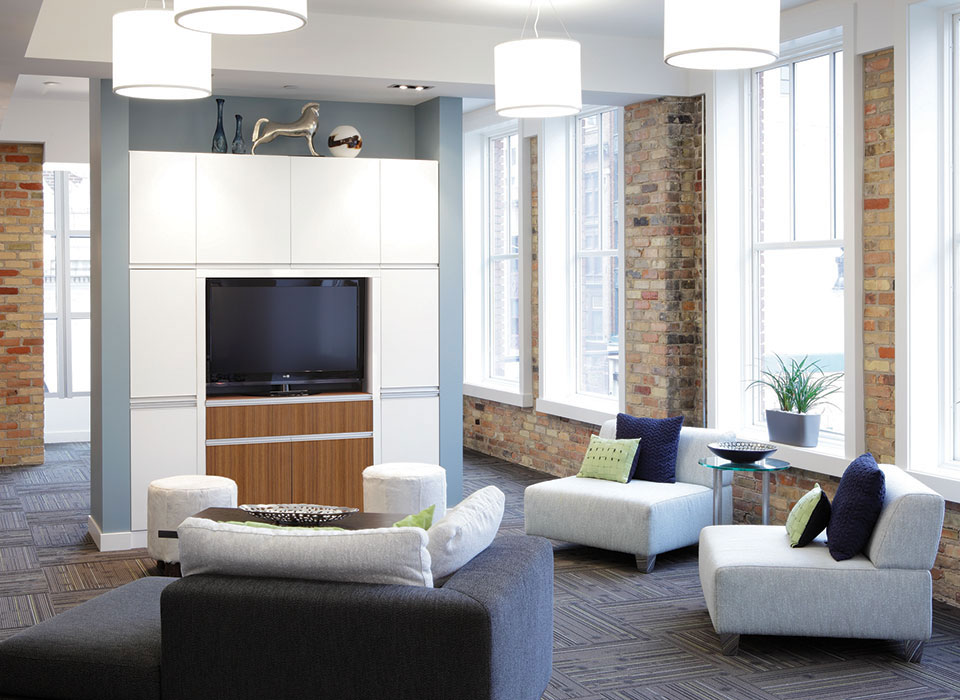 Add Organic Elements: Consider adding nature-inspired elements to your media or entertainment center. It will soften the appearance of your TV and ensure that your open shelving display is restful on the eyes. Interior designer Emily Henderson says the key to pulling off faux foliage is creating arrangements that look natural. Pair similar types of greenery or flowers and match them to the colors in the room.
Consult the Pros: A custom entertainment center will compliment your home and provide new opportunities for decorative shelving. Reach out to the professionals at Strickland's Home for their help in designing an entertainment center with plenty of space for stunning displays.