Faux wood blinds help make a home look warm and inviting without the high cost of traditional wood blinds. They come in a variety of styles and color options, but which look should you choose? In general, customers fall into one of two camps: those who prefer embossed faux wood blinds; and those who opt for their smooth counterparts.
Identifying Embossed Faux Wood Blinds: The slats on faux wood blinds are typically smooth, but the embossed version features etched markings on the slats. This creates a grainy, natural, texturized appearance. As a result, the slats look like they're made of wood, but they don't break the budget. It's why textured faux wood blinds have earned a reputation as a smart window coverings investment and a good match for homes with hardwood flooring.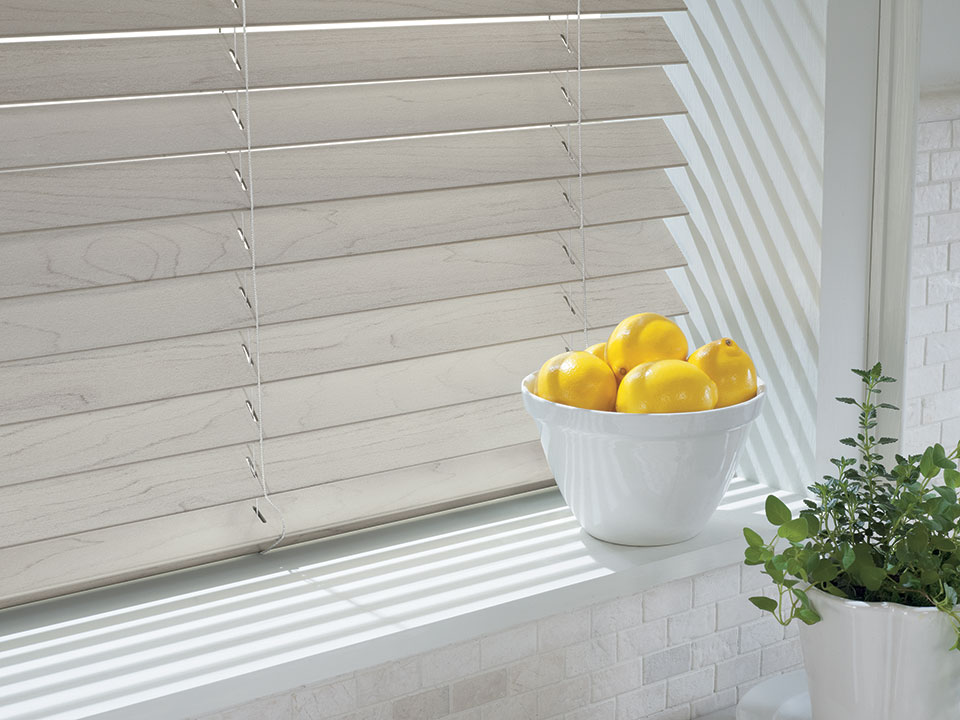 Appreciating the Distinctions of Textured Blinds: Embossed faux wood blinds have a few key differences compared to standard blinds with a smooth finish. Many customers think they look richer and "more expensive" than smooth faux wood blinds. The two are comparable in price, but the wood-grain finish on textured blinds gives a more natural look than the sleeker, modern appearance of smooth faux wood blinds. From a housekeeping perspective, textured blinds show dust less readily than smooth blinds, giving you a little more reprieve when it comes to dusting or duty. Pro tip: when it is time to dust your blinds, use a Swiffer Microfiber Dusting wand for ease of use and great results.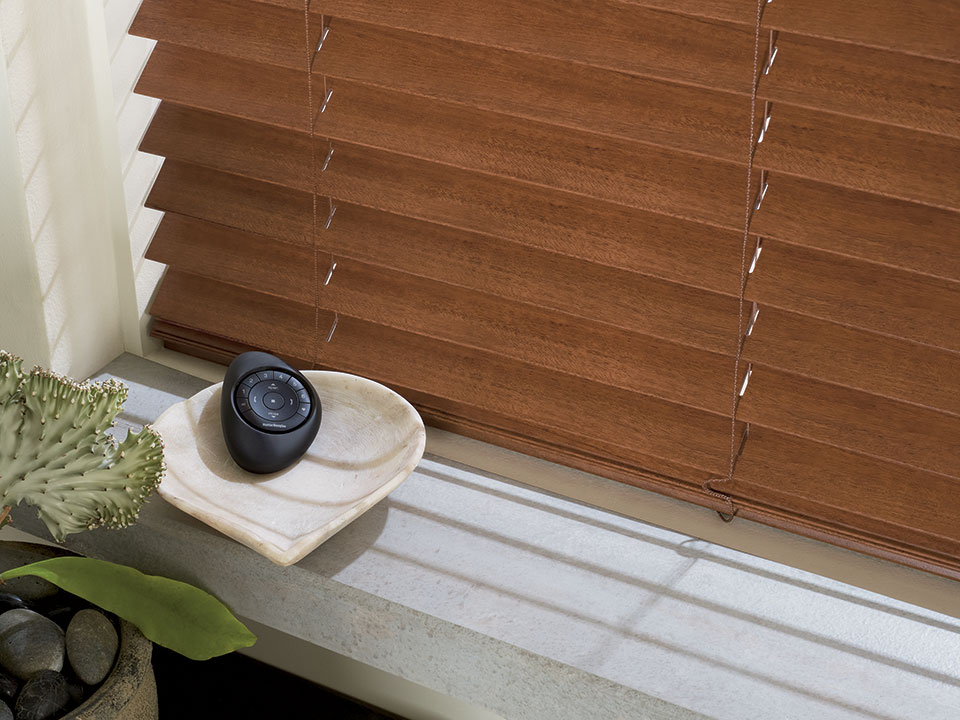 Whether you opt for smooth or textured blinds, faux wood blinds are moisture-resistant and they don't warp or fade. This makes them one of the best window treatment options for bathrooms, pool houses, and other high-humidity areas.
Browsing Faux Wood Window Treatments: To see all of our faux wood blinds options, visit the Strickland's Home showroom or request a complimentary in-home consultation where one of our sales reps can bring samples direct to your doorstep.