Picture your perfect room. You want a room that express your unique style and personality, your passion, your aesthetic.  What if we told you that you could refine your room to perfection by making your custom designed window shades?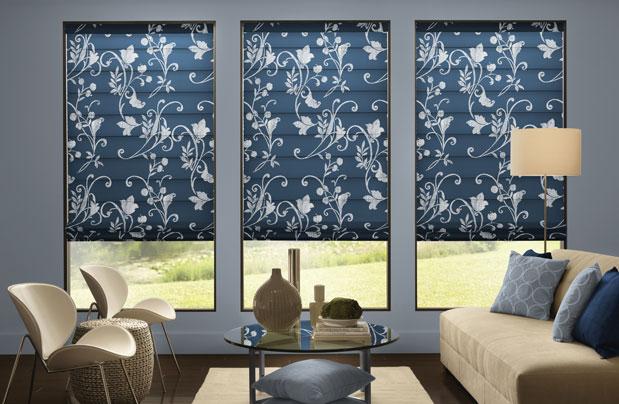 Strickland's Home is an authorized dealer of Comfortex, and with their Persona Design Your Own Shades program, now the room you see in your mind's eye can be fully realized. Chances are, one of the below scenarios looks a little like the current state of affairs in your own home. Picture this:
The Ultimate Man-Cave: He's got the kids' sports trophies up next to his own, a perfect leather recliner in front of the TV, and even a mini-fridge for a cold one. Without window coverings, it's hardly dark enough to be a proper man-"cave," but not just any shades will do. Most guys would happily go with something plain rather than be subjected to bright florals, but with Major League Baseball logos, the choice is clear: pull the shades down to block the sun and show off your allegiance to your fave team, all at once!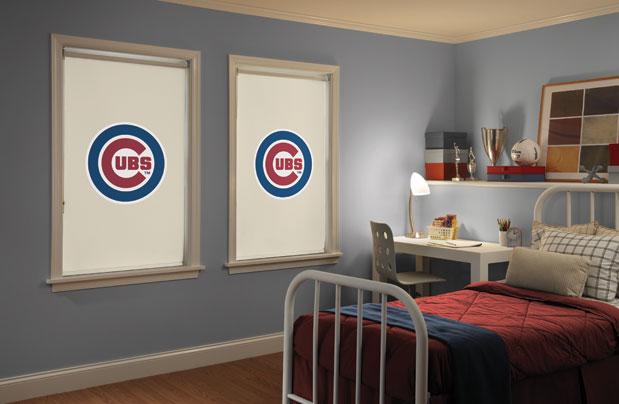 The Artiste: Every family's got one – or more if you're lucky! Mom's seaside photos are picture-perfect, or one of the kids is thinking about art school. Maybe grandpa's taken up painting in his retirement, and created some beautiful, abstract masterpieces. With the Design-Your-Own option, the family can upload a one-of-a-kind image and have it printed on shades! And if the family's best artist is still working with crayons, they can be prepared for a truly one-of-a-kind kids' room.
Itty Bitty Fashionista: She's on-the-go. She's got a distinct style. She knows what she wants. And she starts kindergarten next Fall. Some little girls know style from their first pair of Mary Janes, and Persona's options for kids and teens speak to that. From twee pastels to bright florals, bold stripes and graphic polka dots, any demanding young star on the rise can rest easy with her stylish shades.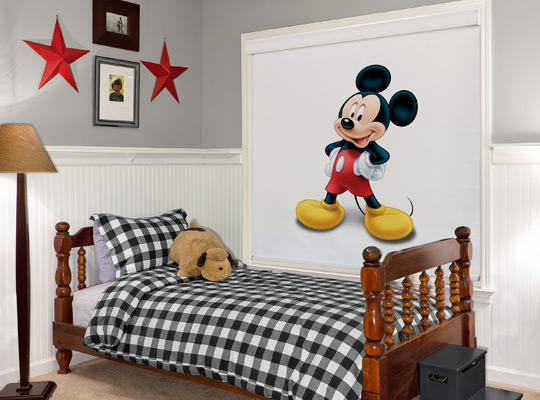 Spa Day Staycation: Mom wants every weekend to be spa weekend. Transform her bathroom into a steam room, her workout room into a yoga retreat, or her sunroom into a solarium with Persona custom shades. Cooling floral and botanical designs in a variety of calming hues let her bring the relaxation of the spa into her sacred space. Bamboo prints and silhouetted branches allow for the sensation of a mountain retreat or lakeside getaway in every time she showers or stretches.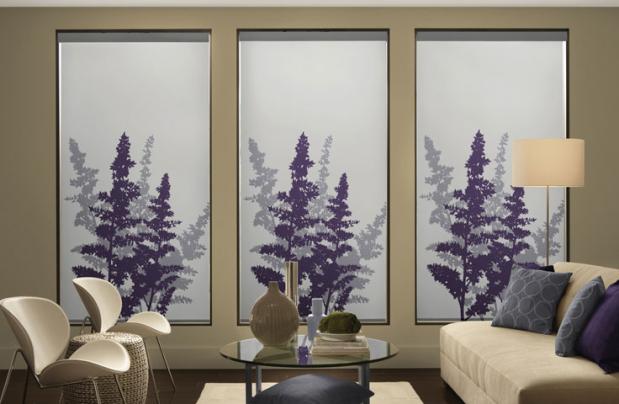 The Professional Touch: The best designers rely on a key piece to tie a whole room together – let it be the shades! Too often relegated to a plain part of the background, playing second fiddle to lush curtains and carpets, it's time for the shade to step into the spotlight. Modern iKat reinventions and the stylings of designer Anna Cote let interior designers (both professional and aspiring!) make a statement. We're calling it now – Persona custom printed shades are the new signature room piece for 2016!
You decide what statements your shades make – not the other way around! Take charge with the first truly customizable shade from Persona and Comfortex, available at Strickland's Home in Wilmington, NC.