Finials and cornices and valances, oh my! In the world of custom drapes, tricky terminology can require an entire glossary. When it comes to the curtains vs. drapes confusion, though, the answer is relatively simple: there is no difference between curtains and drapes. The terms are often used interchangeably. At the same time, at Strickland's Fabrics & Draperies, we prefer the phrases drapes and draperies. Here's why.
Custom Curtains vs. Custom Drapes: What's the Difference?
Curtains = Low Quality & Store-Bought: This is the image we see when we hear curtain. You know them when you see them: the store-bought, straight out of the box window treatments that come with a bendy curtain rod that may or may not fit your window and will, most definitely, fall off the wall at the most inopportune moment. Or… this. Flimsy, low quality curtains are great for showers, not your windows.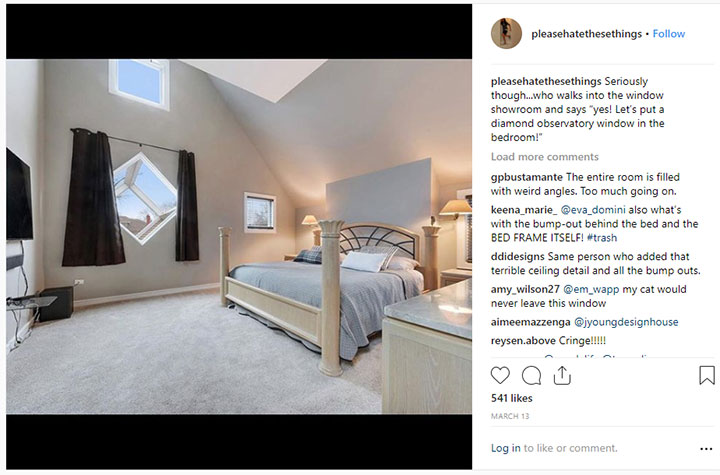 Draperies = High-Quality & Custom-Made: Calling custom drapes "curtains" is sort of like calling fondue "melted cheese" or spaghetti Bolognese "sketti." Curtains bring to mind the cheap window treatments you think are saving you money – that you end up having to replace with custom-designed drapes that actually suit your space and sense of style. In short, your windows deserve better than curtains! They deserve high-quality, custom-made draperies, like the ones you see in shelter magazines, top designers' portfolios, and interior designers' homes.
Custom drapes are made using beautiful decorator fabrics, with more durable, higher thread counts, materials that can withstand the heat and humidity of coastal North Carolina, and sophisticated colors and patterns. They're designed to bring the room together, with matching pillows and bedding, and even wallpaper.
They're rich in detail, like pristine pleating, luxurious depth and puddling, trim and embroidery, and perfect-fit hardware, no matter the window. And, of course, they're professionally installed, so you never have to worry about a curtains-style collapse.
At Strickland's Draperies & Fabrics, we're happy to answer questions about curtains, but we're serious about the quality of our drapes. If you're finished with store-bought curtains and want to upgrade to custom drapes, contact us for a free on-site consultation or come by our showroom. We'll show you how drapes make all the difference.