Organize Your Closet
At Strickland's Home, closet organization is like a classic rock hit — frequently-requested and at the top of the charts. Just like a great song, a custom-designed closet can change your outlook on life. With our combination of experience and vision, we can organize your closet to suit any must-have list or personality. Here is just a sampling of the kinds of closets we design:
Kid Closets: It's no secret that kids grow like weeds. With that in mind, we believe it's important that their closets grow with them. We include details like wardrobe rods that can be replaced and readjusted or shelves and baskets that can house toys and school gear. We'll even add catch-all baskets or pull-out hampers so you can minimize the clutter on the floor.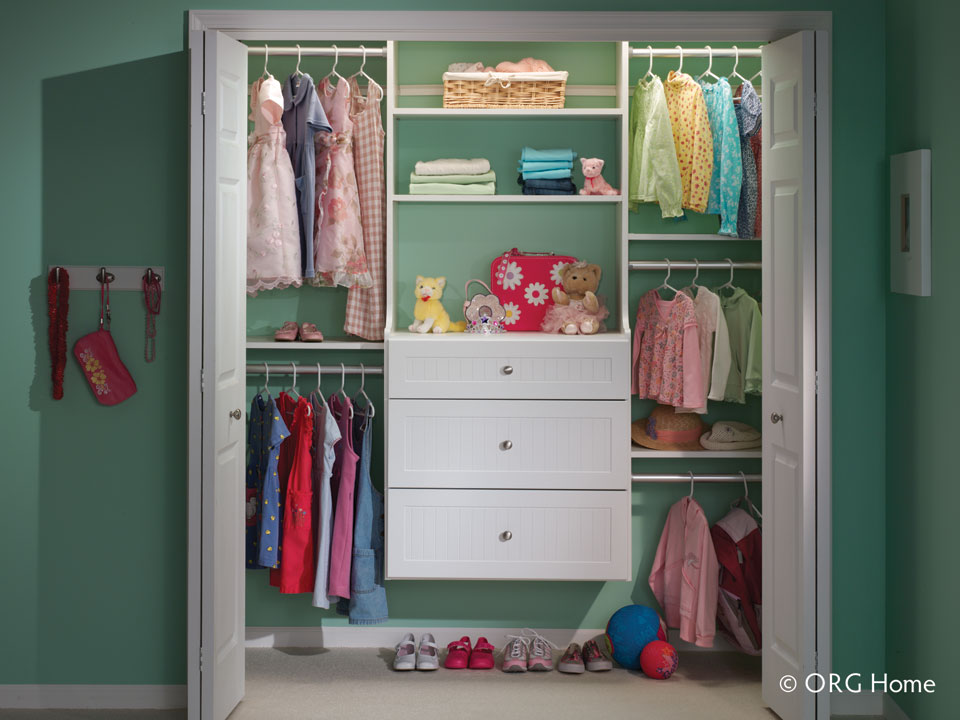 Walk-In Closets: Have you always wanted to be able to get a 360-degree view of your closet's contents? There are a lot of benefits to a walk-in closet, and just as many options to modify them to suit your personality. Think full-length hidden mirrors, a boot bench to try on your favorite shoes, a fold-away ironing board and more.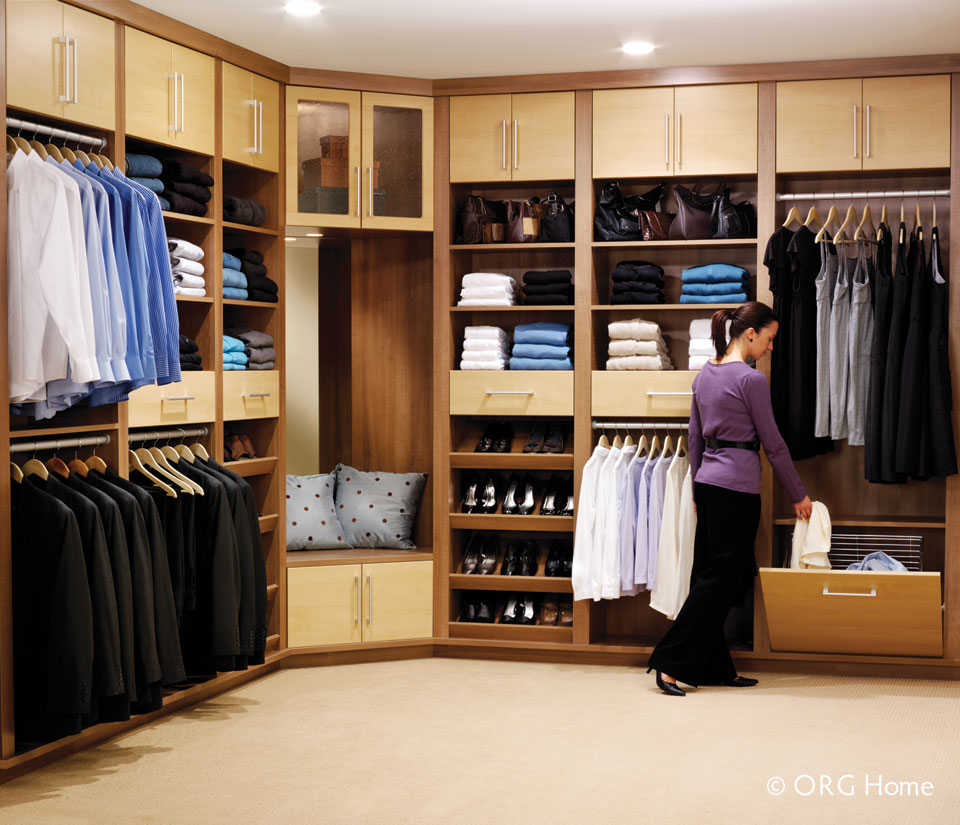 Space-Saving Closets: When you've got minimal closet space it's important to maximize its efficiency. Using specially-sized drawers, hanging rods and other tricks of the trade, we'll create a space-saving design to give you as much space as possible for your wardrobe, purses, seasonal jackets and other staples.
Odd-Shaped Closets: Maybe you have a historic home, or your closet was an after-thought add-on. If your shoes and clothes live in an odd-shaped nook or corner, don't despair. We're pros at configuring our ORG Home products into all kinds of unusual spaces.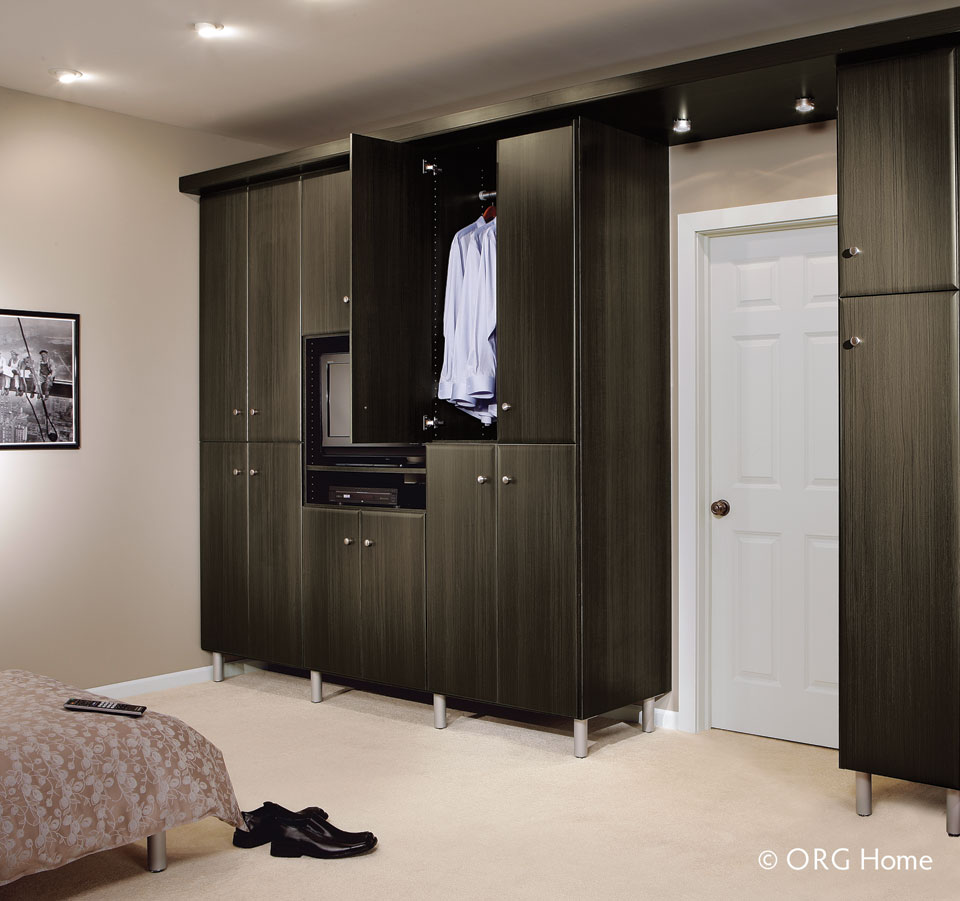 His and Her Closets: You share your love, your life, and your home — you don't necessarily have to share closet space. His and her closets are just the thing for the stylish couple that finds they're fighting over the last inch of the hanging space. We even can customize your separate spaces with extra shoe storage, an island for jewelry and accessories, or a special spot for blazers, ties and work wear.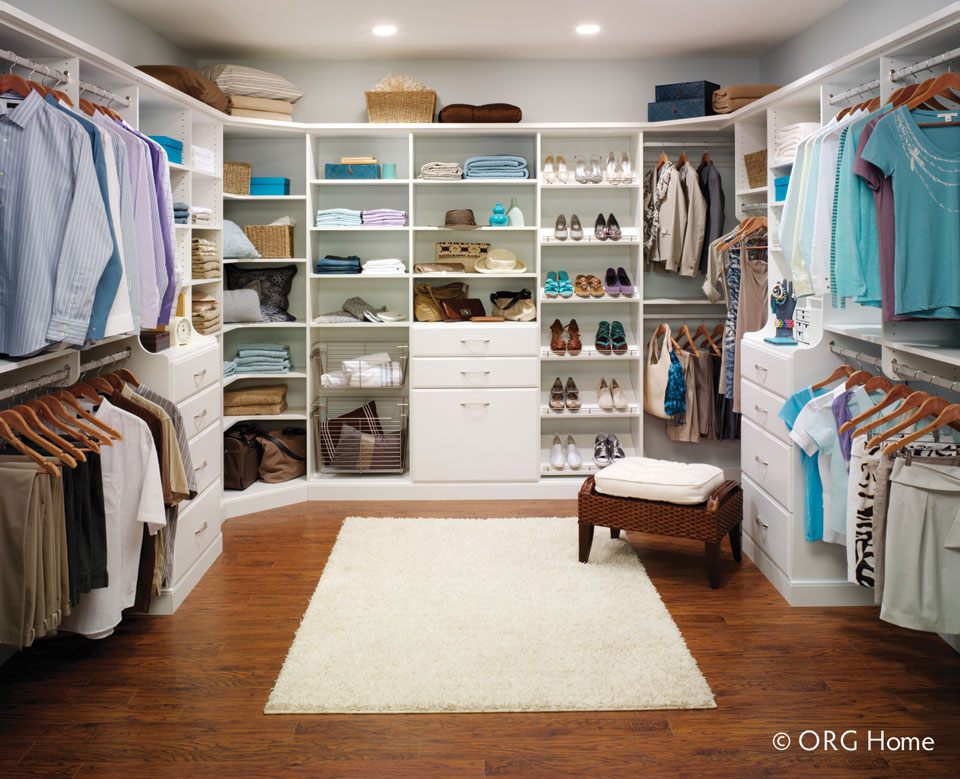 Workhorse Closets: The wonder of a workhorse closet is that it not only stows your clothes but also provides a space to iron, sort laundry, and brainstorm outfits for the work week. ORG Home has intuitive products including a fold-away ironing board, hampers and baskets for dirty clothes, and an island that offers a place for folding clothes, storing shoes, and laying out your next stylish look.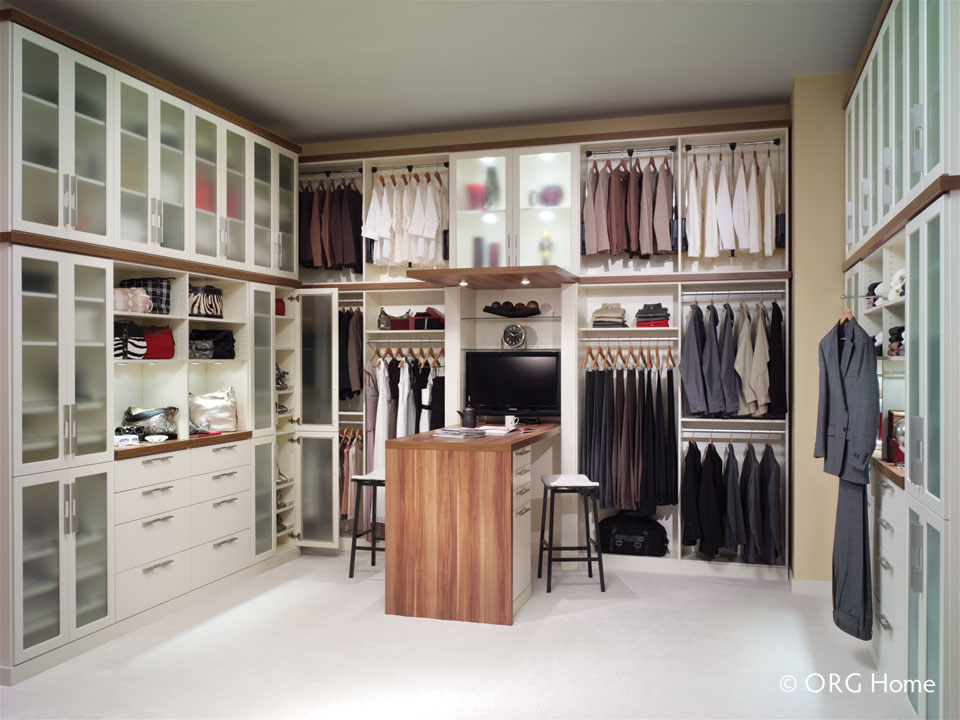 Dream Closets: Our closet designers aren't just organization experts; they're also talented interior designers. And with ORG Home details like custom wood veneer cabinetry, rain glass doors, crown and dentil molding, and other architectural features, they've got a lot to work with. Does your dream closet have a luxurious seating area? Do you want a gun safe in your gentleman's closet? We can make it happen!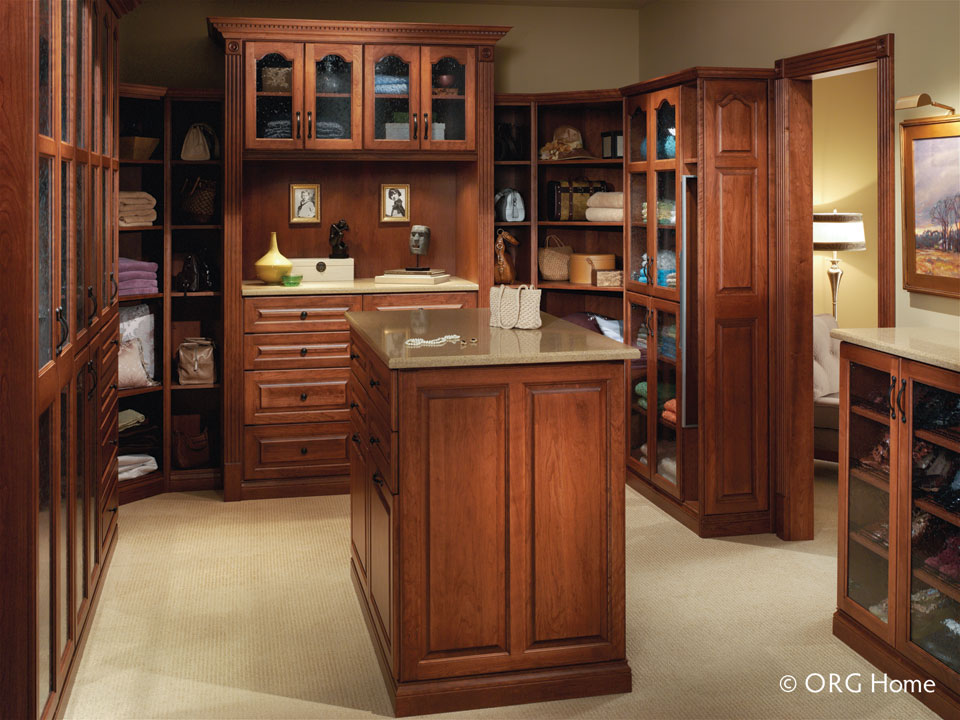 The sky's the limit when it comes to creating a closet to suit you and your home. Schedule an appointment with Strickland's Home to learn more about what we can do for you.