When it comes to choosing your custom closet design, one of the easiest places to start is style. Are you looking for a traditional closet to match your downtown Wilmington historic home? Or do you want a streamlined contemporary closet for your beach house rental on Topsail Island? Maybe you're looking for something in between. If you're wondering how to capture the perfect aesthetic for your custom closet, here are 4 styles to consider.
The Traditional Closet: A beautifully organized traditional closet takes its style cues from centuries of accumulated interior design wisdom. It has:
Symmetrical features. The traditional closet is pleasing to the eye and perfect for a his-and-hers space, as it places special emphasis on bilateral symmetry with cabinetry, shelving, and drawers.
Rich wood finishes. Traditional closets evoke warmth and comfort with woods like cherry, oak, and walnut.
Detailed trim, crown molding, and hardware. The traditional style finishes classic features with expertly crafted details. For a truly traditional closet, pay close attention to details like cabinetry trim, crown and base molding, and hardware like drawer handles.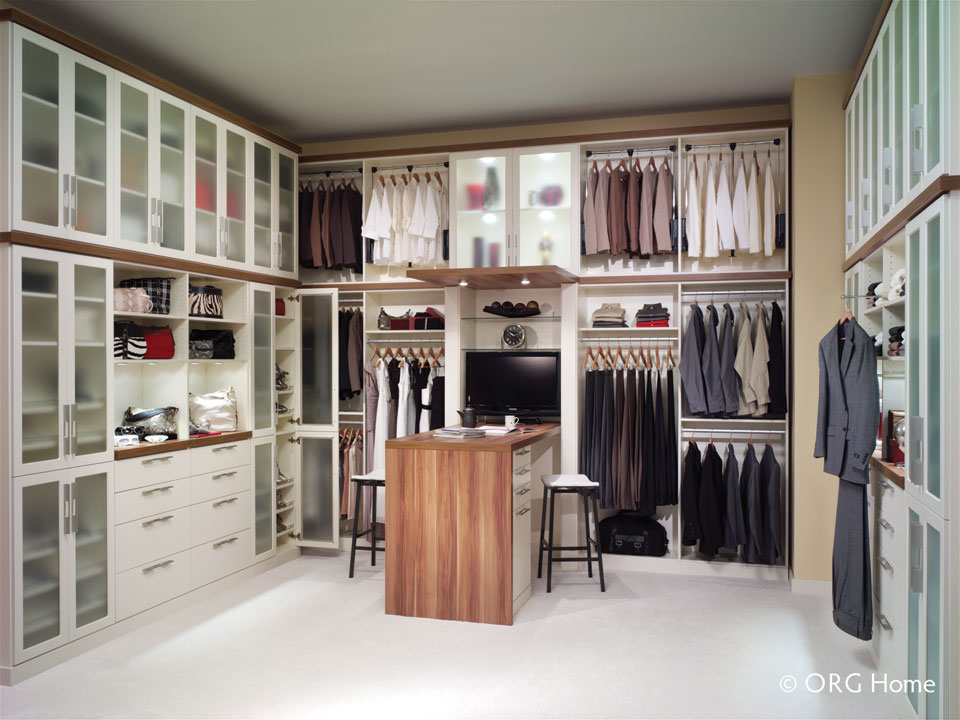 The Transitional Closet: As its name implies, the transitional closet is the intersection where traditional style meets a more modern look. For an updated downtown loft or Cape Fear Riverside remodel, consider a transitional closet style that mixes past and present. It features:
Clean lines with little embellishment. While traditional hardware and a few curved lines may add a whisper of the past, for the most part, transitional styles look clean and smooth.
Touches of texture. Where traditional closets are wood-rich, transitional closets typically only have a touch of texture with open storage containers or wood grain accents, like a wood island in an otherwise crisp white walk-in.
A balance of traditional and modern details. In the transitional closet, classic cabinetry meets open shelving and minimalistic hardware. A chandelier is updated with modern style. Details like hardware, lighting, cabinetry style, and open and closed storage mix and match across the traditional-modern aisle.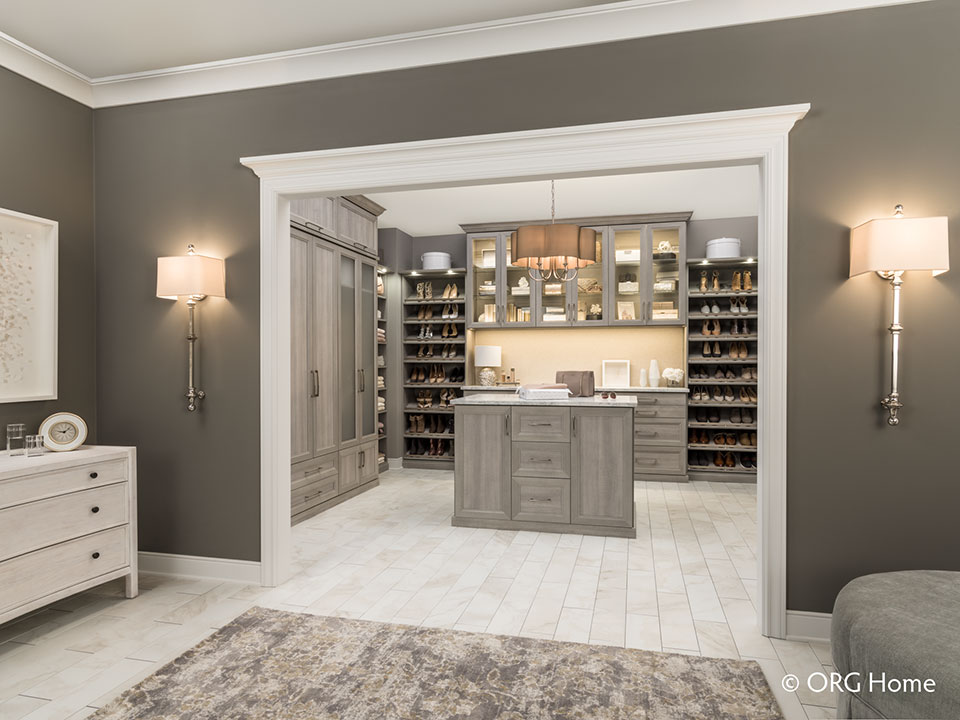 The Modern Closet: The modern or contemporary closet turns the traditional closet on its head. It features: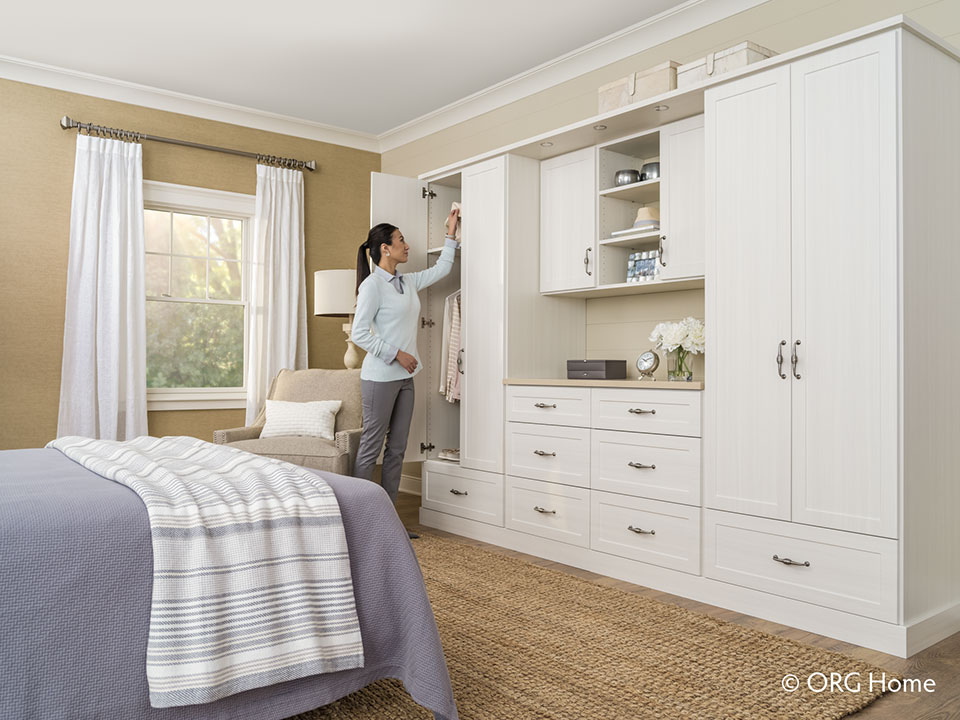 The All-White Closet: Across closet styles, the all-white closet is a custom-designed closet favorite. It's bright, clean, and pleasing to the eye. It livens up a traditional closet and allows for the eye to be drawn to stunning features, like this closet's chandelier and ornate mirror. In a transitional closet, it allows for traditional and modern features to coexist, without overwhelming the eye. And in a modern closet, it's a minimalist's dream.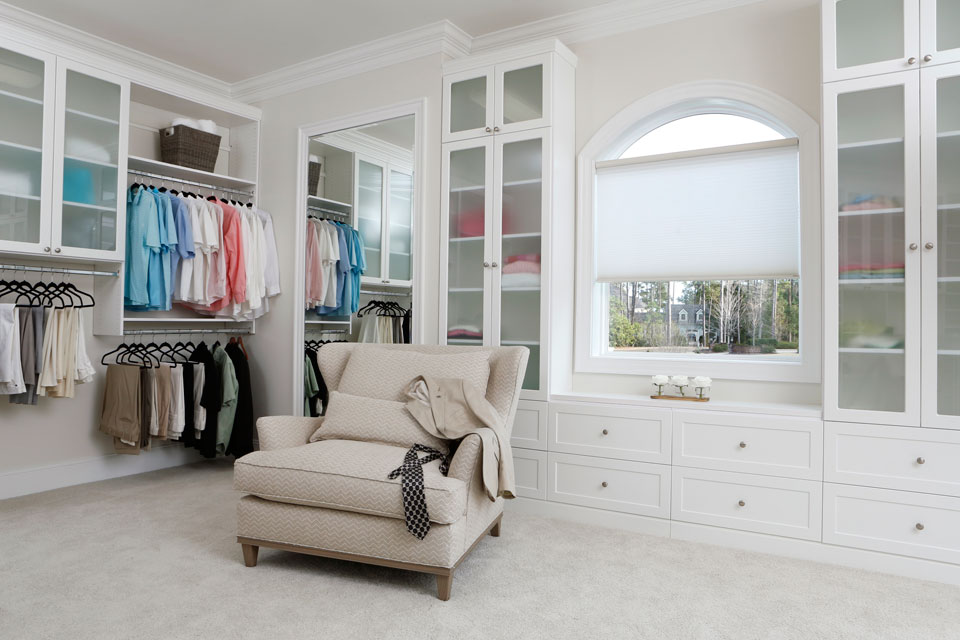 Think you've found your dream custom closet style yet? Still curious about all the options? Request an appointment at Strickland's Home or come by our showroom to learn more today.