When you venture out for your weekly trip to the grocery store, you know what you need to find. You might want a box of cereal, some frozen meals, and household cleaners. Before COVID-19, that would have been a simple trip, but now people want to stock up on essentials in case stores empty out again after another rush of panicked buyers.
Bulk buying is more important to consumers than ever before, especially for those of us who also live in hurricane zones. But, where are you supposed to store the mega packs of food and supplies from warehouse clubs? It's time to re-imagine your household organization, and create space for all of your bulk-buying needs. Consider investing in what realtors call: a Costco closet.
What is a Costco Closet?
Despite what the name might imply, Costco closets aren't actually sold at Costco. Instead, it's a term coined by realtors that describes a large pantry or linen closet that can easily store and display your bulk purchases. They typically contain extra shelving, deeper storage spaces, and labeled jars or containers for easy access.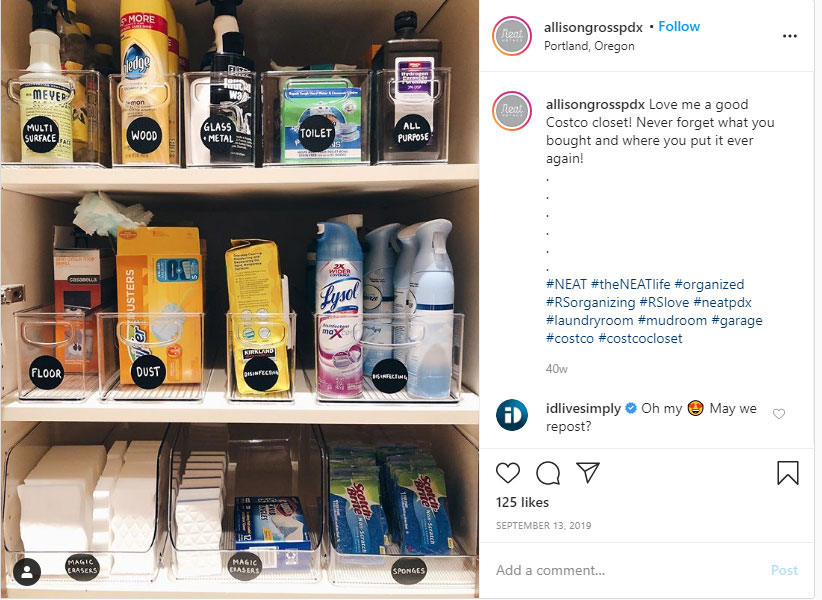 Whether you prefer to buy extra paper towels to keep your home clean or save up extra cans of tuna for meals cooked at home during times when you need to bunker down, a larger closet can easily fit anything on your shopping list.
Where Can I Install a Costco Closet?
The beauty of Costco closets is that they work anywhere in your home. Expanding the size of your kitchen pantry is a popular option, so you have everything you need within reach while you prep meals or spend time with your family. You can also use create Costco-closet storage space in your hallways or even your garage. They help organize paper good, toiletries, and cleaning supplies so they don't become an eyesore.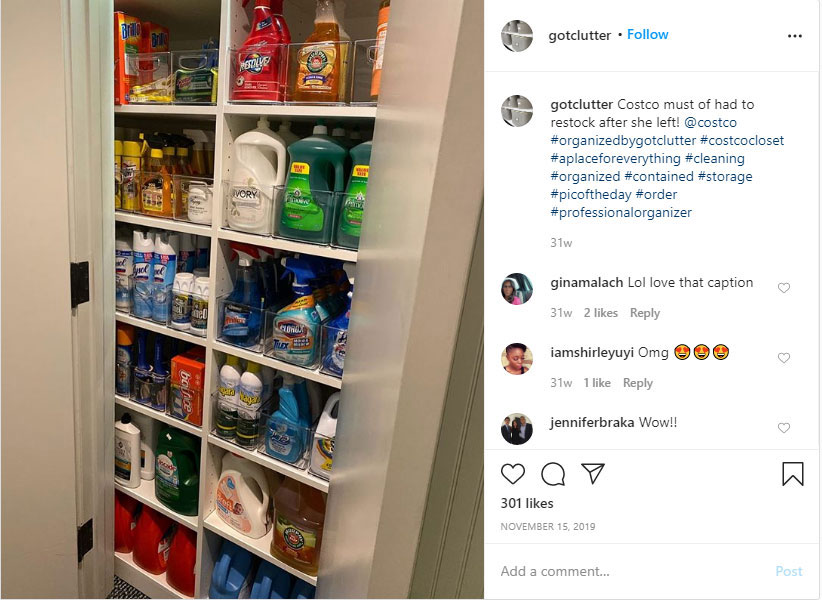 Wherever you struggle with small closets or a lack of shelving, professional designers can come up with a personalized Costco closet to solve your storage needs.
What Should Go in a Costco Closet?
Imagine having a supersized closet with plenty of extra space. What should fill the shelves and drawers? Staples that your family uses regularly. Toilet paper has recently become one of the most needed products on the market; more people staying at home means they depend less on toilet paper from their workplaces or schools. Not surprisingly, bulk packs of toilet paper are the best-selling product at Costco (even before the pandemic), pulling in over $400 million each year in sales. And, bulk toilet paper is, in large part, responsible for the rise of the Costco closet. After all, you can't store 30 rolls of TP on the back of your toilet!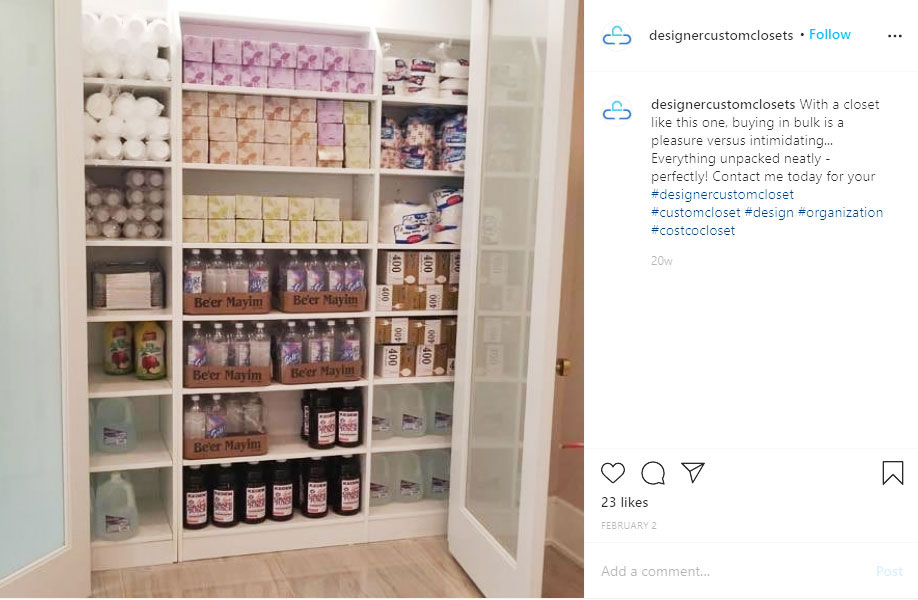 Use your new shelving, racks, and drawers to put away your extra packages of ketchup bottles, oatmeal boxes or packs of water bottles. Costco closets make sure you always have room for the essentials you need to keep your family safe and happy.
How Can I Learn More?
Frequent shoppers at megastores like Costco, BJ's, or Sam's will love the ease of a larger kitchen pantry or closet. Use it while you clip coupons and buy the essentials, then enjoy the value it adds to your home if you need to sell in the future.
Strickland's Home can help you design a Costco closet that fits your needs and your budget. Schedule an appointment with our team today to find out how you can solve your household storage needs.