Kirsch Brand Home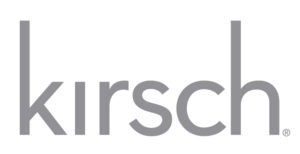 Telescoping curtain rods, flat curtain rods, and cut-to-order drapery – many of the features of the home and commercial window covering industry that seem standard today, were anything but in the early 1900s. Enter Kirsch – one of the trade's most innovative suppliers of blinds, shades, and more for more than one hundred years.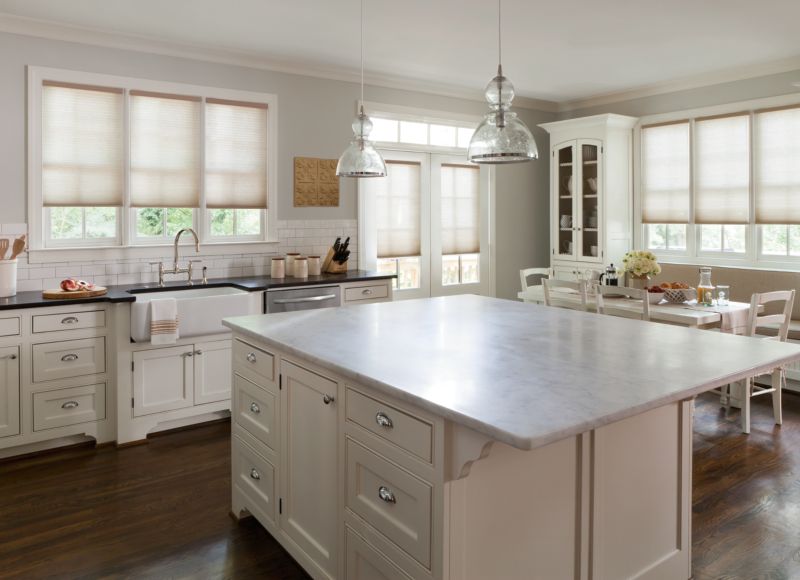 Not only have Kirsch products swept industry award shows with their innovation and style, the public loves them too. Kirsch rods, blinds, drapes, and shades have been featured in classic films like Gone With the Wind and have even appeared on the Today Show. With Hollywood style and clever functionality, Kirsch window treatments have helped define the style of the twentieth century, and are poised to continue as a key provider of home and commercial window treatments in the twenty-first.
At Strickland's Home Design Center in Wilmington, NC, you too can take a look at some of their advancements in blind, shade, and rod technology. Kirsch has a reputation for setting the standard in all facets of window treatments from design innovation to product quality to customer satisfaction.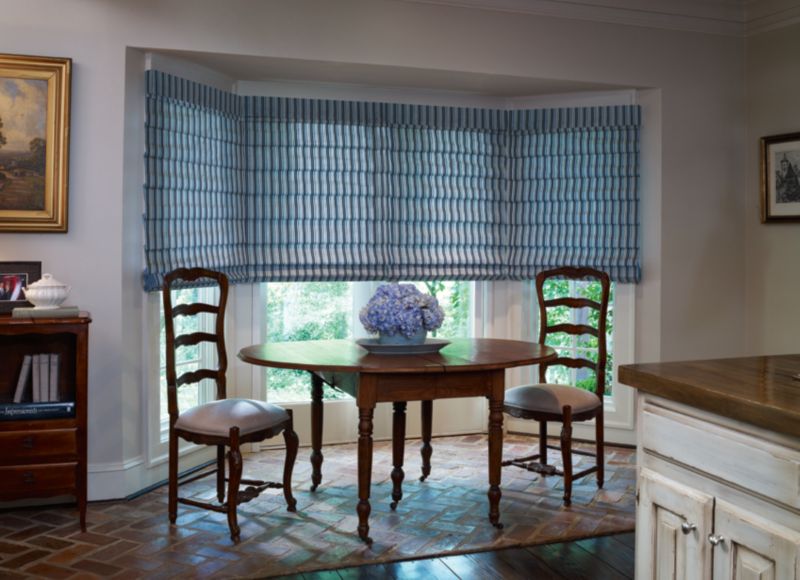 Kirsch produces a wide range of window coverings including honeycomb shades, metal blinds, natural shades, roller shades and roman shades as well as textured vertical, wood and faux blinds.  Three of their most unique offerings, however, are Ambiance sheers™, Panel Trac® and Wood Trends® hardware.
With Kirsch's signature Ambiance™ sheers, homeowners can combine the beauty and style of drapery with the functionality and light control of blinds. For privacy and room transitions, Kirsch offers PanelTrac®, transforming large living and working areas with screens that act as convenient and stylish room dividers. PanelTrac® products can also be used to cover large windows.  Always one for style in the details, Kirsch's Wood Trends® hardware line offers details and finishings with the classic look of rich wood. From slick and contemporary to opulent renaissance stylings, each and every space can benefit from the upgraded details of Wood Trends®.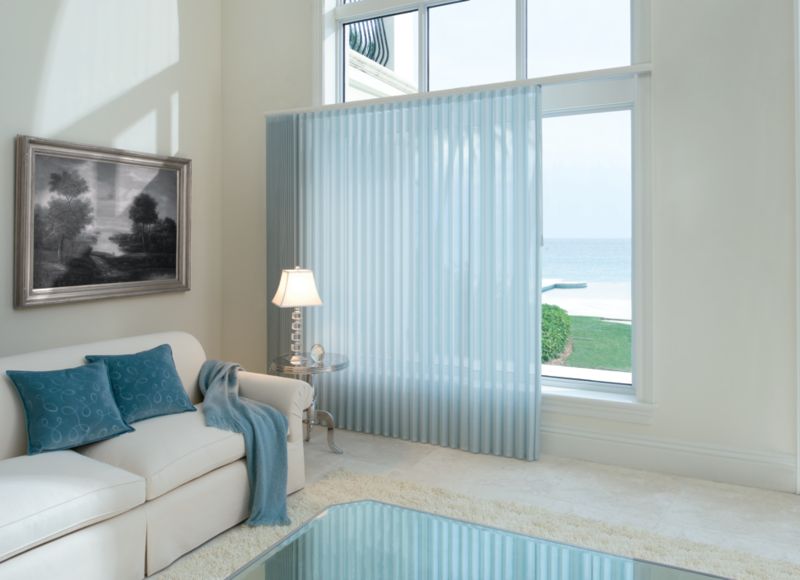 Energy efficiency is built into innovative Kirsch designs to save energy and utility costs in the home. For example, Kirsch Honeycomb Shades feature a unique cell structure that also helps block air flow, adding an extra layer of insulation and reducing annual energy costs. The company's shades are available with room darkening and light filtering options that reduce cooling and heating costs.
Whether you're looking to bring a bit of mod-style into your office or craving Hollywood elegance in your home, stop by the Strickland's Home showroom in Wilmington, NC to learn more about the history and future of Kirsch style.