Hunter Douglas Brand Home


Any company can cover a window – but it takes the designers at Hunter Douglas and the professional installers at Strickland's Home in Wilmington, NC to do it with style. Style is what breathes life into a dwelling, what makes your house a home – and with Hunter Douglas, ideal form is a natural part of great function.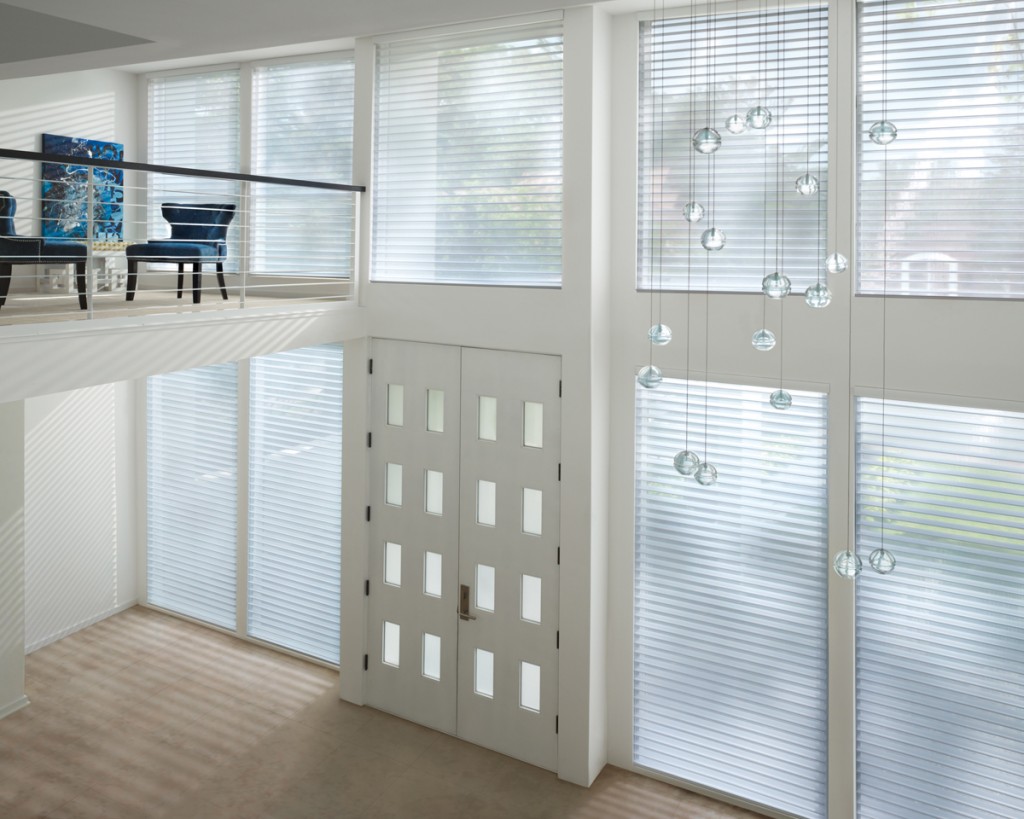 Since its inception in 1919, Hunter Douglas has been a leader in the industry, innovating new and proprietary window covering ideas such as translucent sheer fabrics and the process for bonding diverse fabrics to yield products like Silhouette® and Pirouette® Window Shadings. Hunter Douglas window treatments offer a variety of options, each with carefully curated style to meet your needs.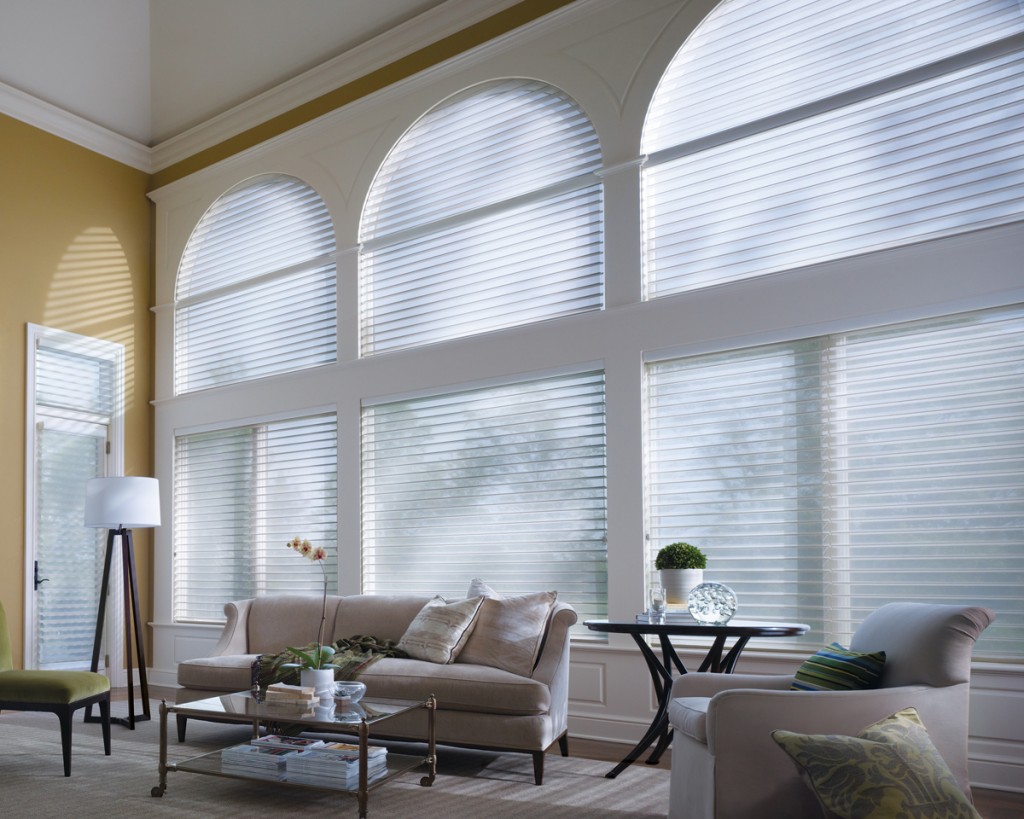 With a strong commitment to energy conservation, Hunter Douglas window shades and blinds are designed to reduce your heating and cooling loss while remaining beautiful and stylish. Understanding the unique needs of each homeowner, Hunter Douglas offers privacy and light control options that allow for a combination of natural light and security.  Additionally, all Hunter Douglas window coverings are designed and proudly assembled in the USA.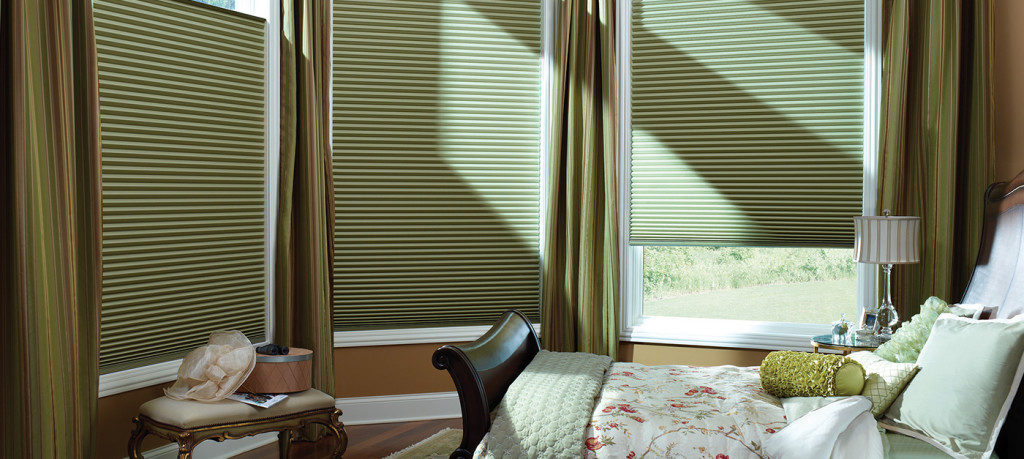 With energy conservation such a strong part of their focus, it's no wonder that Hunter Douglas remains an industry innovator developing sustainable product concepts in the window covering and architectural products industry. Their honeycomb-style Duette® shades were originally designed as a response to the energy crisis of the 1970s, and continue to improve today with upgrades such as the Duette® Architella® – a double-honeycomb design that can drastically reduce energy use.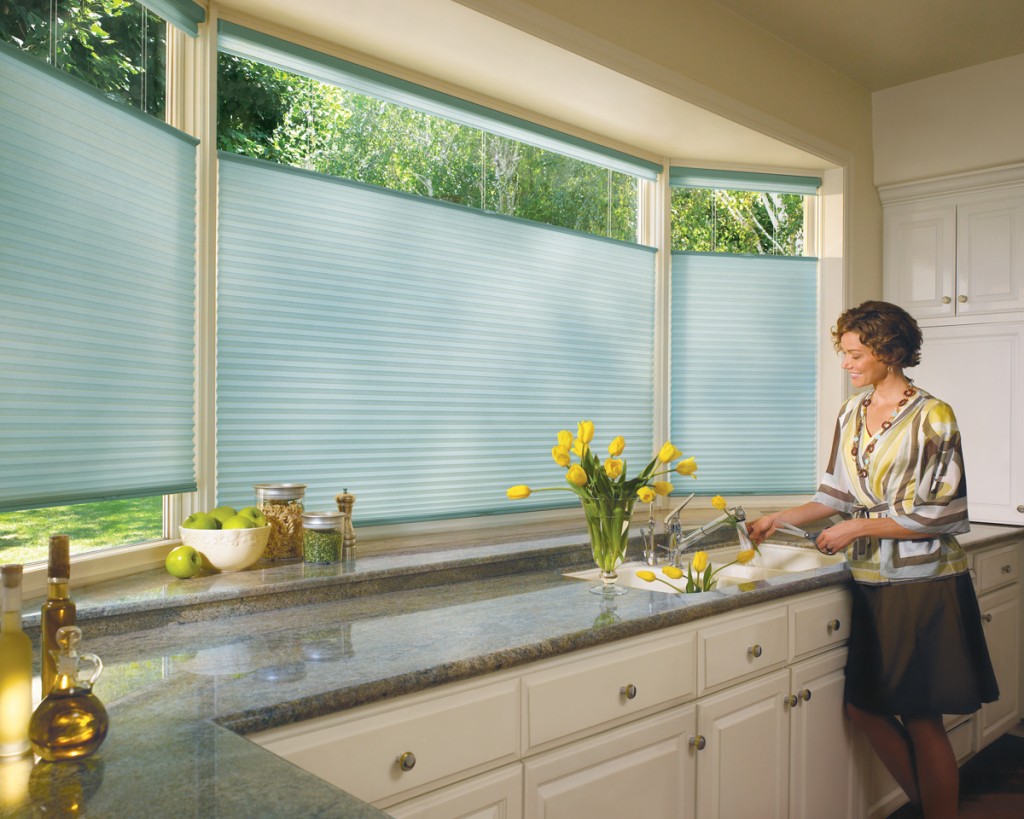 Your design choices shouldn't be limited by worries about the safety and abilities of your family. With this in mind, Hunter Douglas offers a variety of advanced window operating systems to remove unsightly cords and strenuous lifting. Platinum®, the Hunter Douglas exclusive digital app, works with your smart device or Power Rise® remote technology to provide smooth motorized control as needed. Even classic cords are upgraded with UltraGlide® technology, a retractable way to make your home safe for children and pets.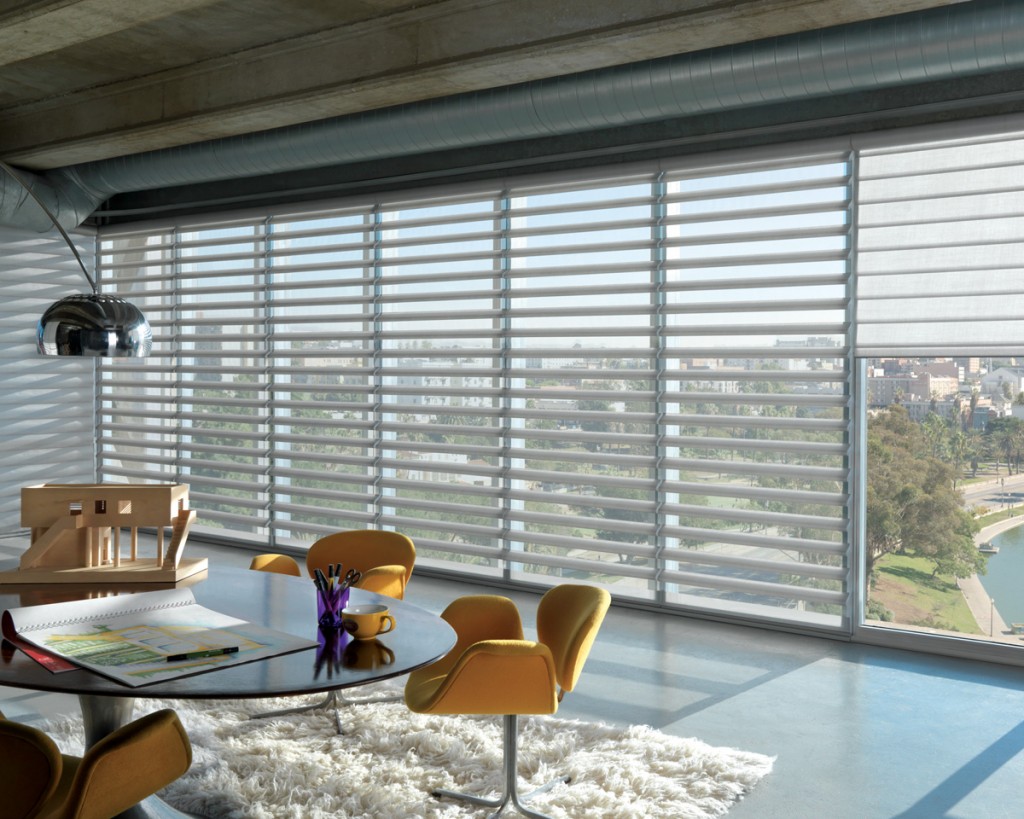 Hunter Douglas window coverings aren't just limited to residential use. For more than 80 years, architects, interior designers and builders have turned to Hunter Douglas for innovative systems in both interior and exterior window coverings. With custom fabrication, professional installation and technical support, Hunter Douglas and Strickland's Home deliver outstanding products, outstanding performance, and exceptional durability. From retail, corporate and commercial facilities; to major transit centers and public spaces; to hospitality, health care and educational/governmental buildings, Hunter Douglas window coverings are a leading choice for commercial window coverings worldwide.
The surest way to be wowed by Hunter Douglas style and innovation is to see it for yourself. Visit our showroom at 5422 Oleander Drive in Wilmington.