Graber Blinds Brand Home

It is said that necessity is the mother of invention, but could it also be the mother of style? Graber Blinds, available at the Strickland's Home showroom in Wilmington, North Carolina, boasts a long tradition of some of the industry's most innovative blind and shade solutions.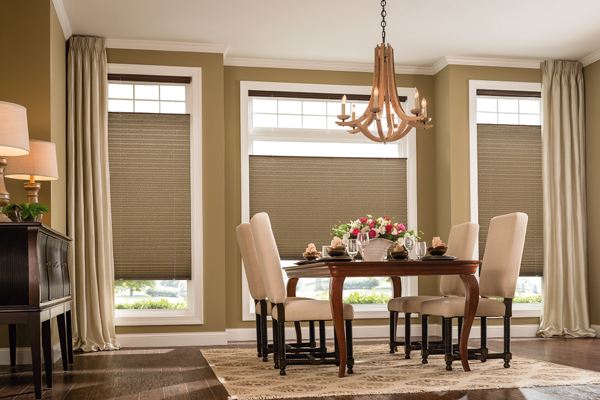 The Graber Blinds story begins in 1939, when window treatment inventor John Graber felt his drapes and blinds failed to properly balance and complement one another in his home. Unwilling to sacrifice his commitment to aesthetic, Graber invented the Badger Crane, a specialty device still in use with Graber products today. The Badger Crane allows for careful adjustment, enabling a precise arrangement of drapery and blinds that displays the best features of each.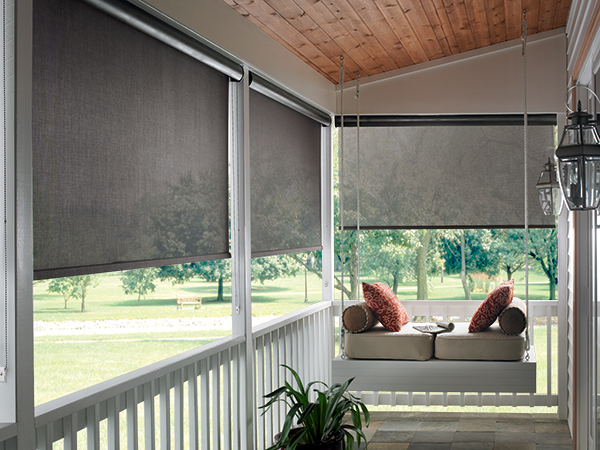 Headquartered in Middleton, Wisconsin, Graber Blinds is committed to natural, sophisticated style, both in the look of their products and the care they take in their practices. Natural window shades like those of the Graber Tradewinds collection are made from organic, renewable resources such as bamboo and jute, bringing natural beauty indoors without harming the source environment.  Graber blinds and shades use GREENGUARD Indoor Air Quality Certified materials, with low chemical and particle emissions.  And the company practices recycling, water conversation, minimalist product packaging design and the sourcing and processing of domestic renewable hardwoods.
For those seeking a green solution for draperies, Graber also offers natural drapes from the same choice resources. The fresh, modern look of a Graber window treatment extends to fabric options as well, with their Artisan Drapery line allowing for pleats, puddles, and pillows to make any room a comfortable haven.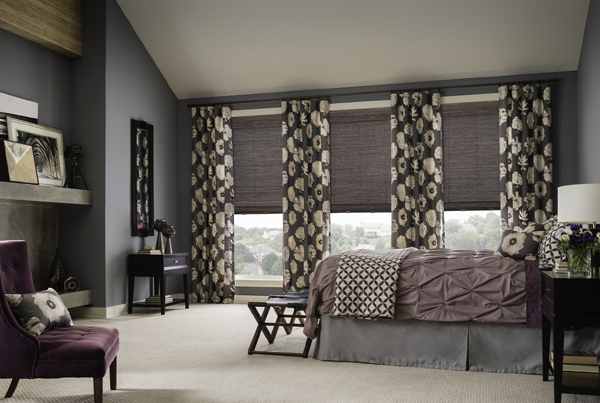 For the classic look of wooden shutters, the Graber Traditions line features options in both wood and composite. To enjoy the splendor of nature itself on your porch, Graber LightWaves Exterior Solar Shades are outdoor sun shades for patios that reduce solar energy and heat while offering an unobstructed view of your property.
For innovative design, energy efficiency, and natural beauty and comfort, Graber Blinds has you – and your windows – covered. Join us in the Strickland's Home showroom in Wilmington, North Carolina to learn more about Graber window treatments.